[ad_1]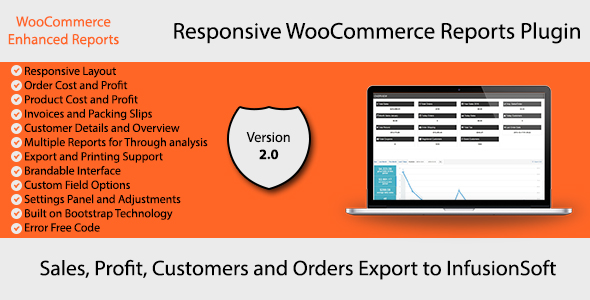 WooCommerce Enhanced Reports is a premium plugin for WooCommerce for enhanced and detailed reports. There are many different criterias predefined by which you can take multiple reports from the plugin in output form. You can take direct prints for shipping slips, invoices, reports overview prints, exports to csv and many more. You can set your own logo and address which will be printed on all invoices and shipping slips. Plugin is fully responsive and reports can be checked on any device, any resolution.
Your Feedback is really important for us, Please make sure to review product once you purchase
WooCommerce Enhanced Reports v2.0 is a major update.
What's New?
– New landing page with complete overview
– Sales Report with specify able date duration
– Order Profit Report where you can see how much you have saved on an order
– Customer Profit Report to see how much saved from each customer
– Product Profit report to see how much profit you made from each product type
– All new settings page
– Infusionsoft Integration where your all orders data will be automatically exported
– Packing slip and invoice can be printed easily from order itself
– Packing Slip and Invoice can be branded easily from the settings page
– Many bugs fixed which were there previously.
– jQuery issues resolved which caused trouble on different environments
– All new revamped code and latest support added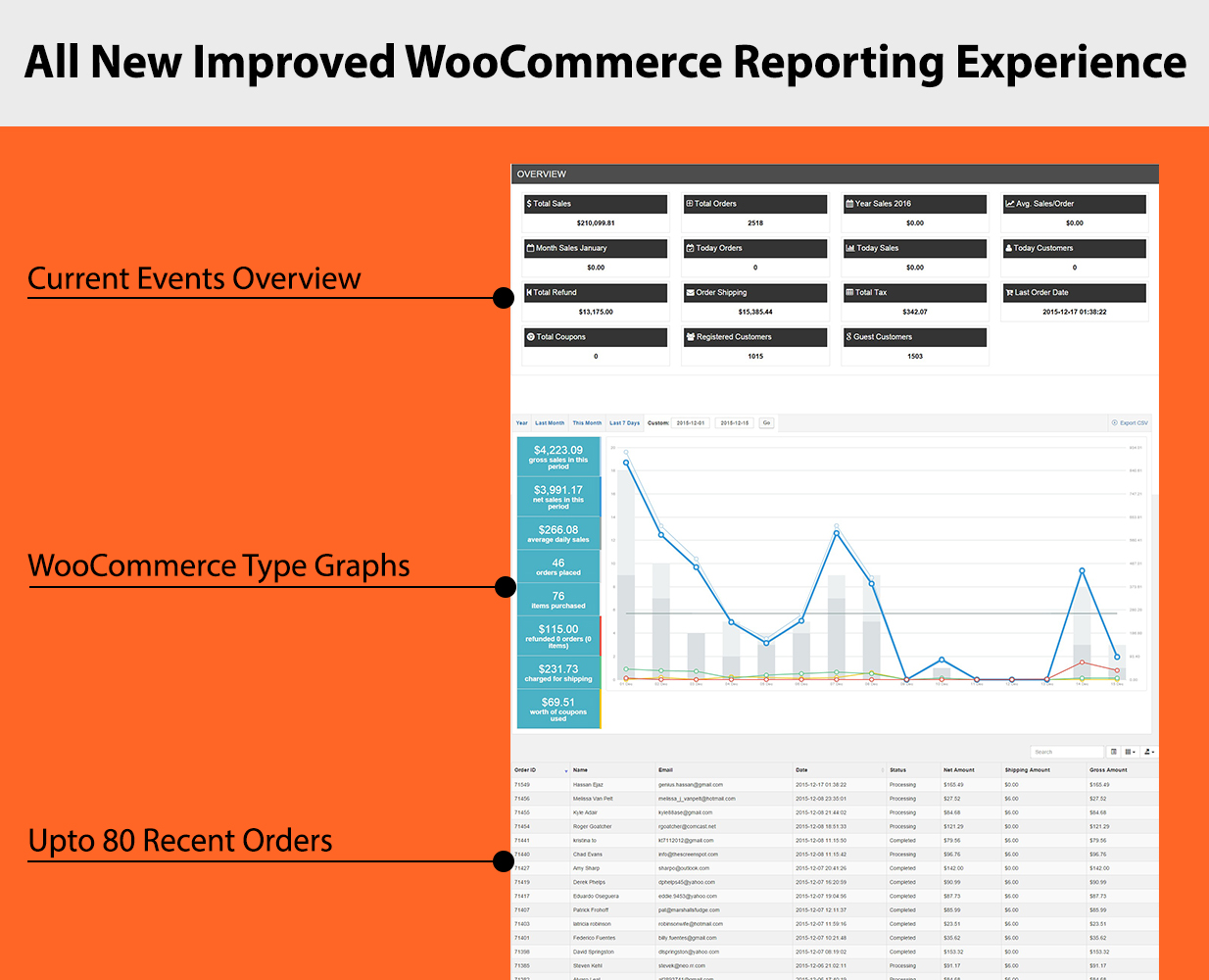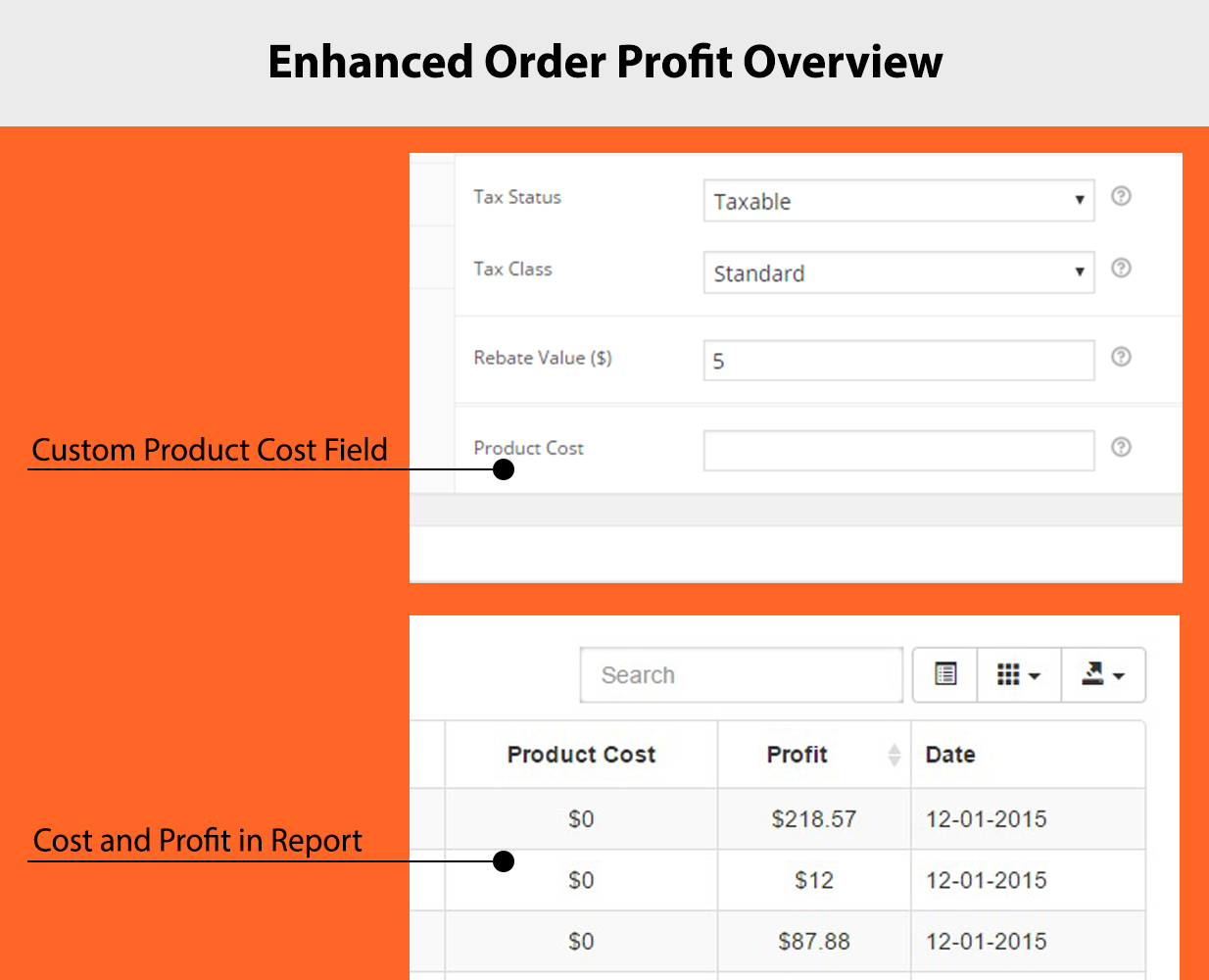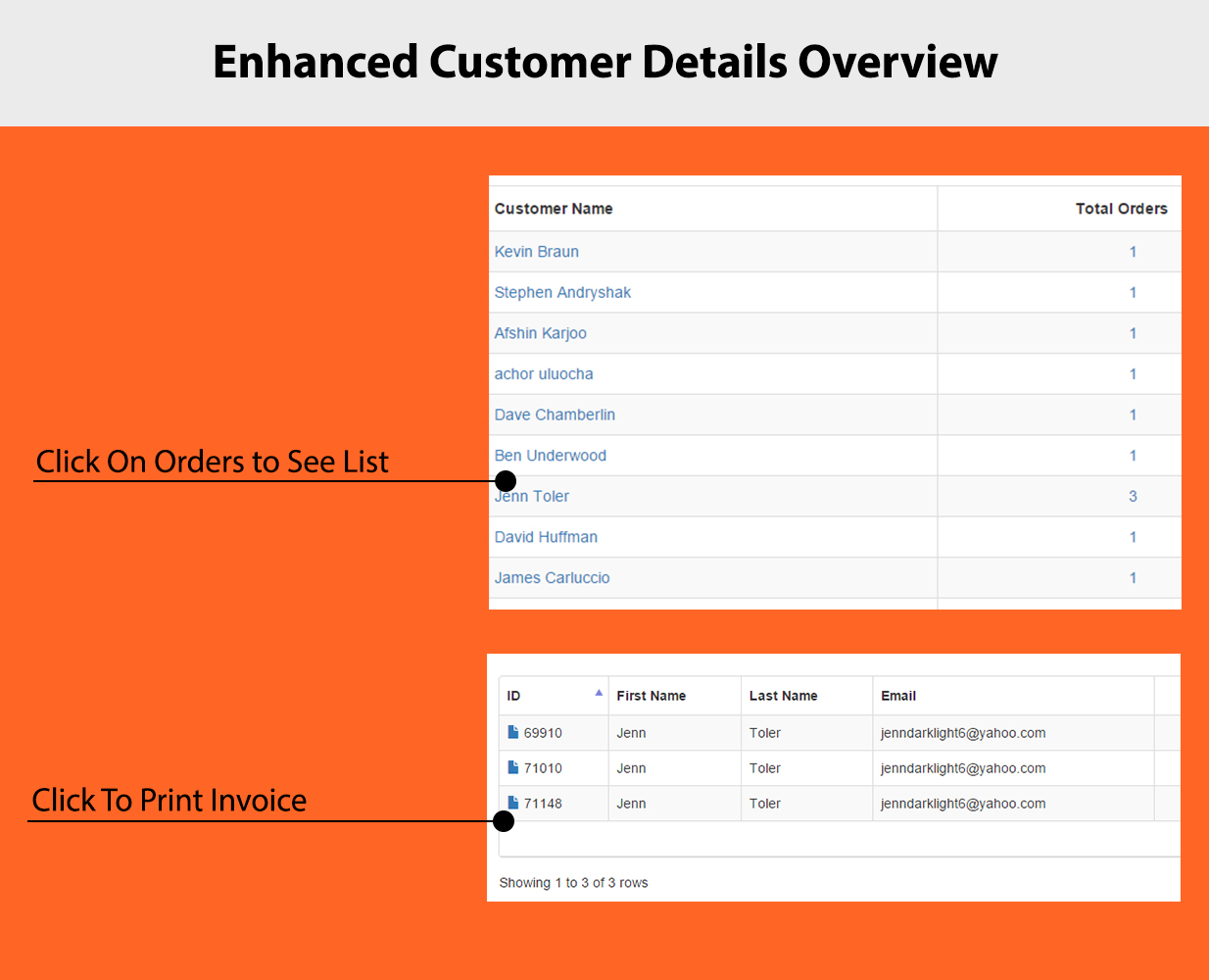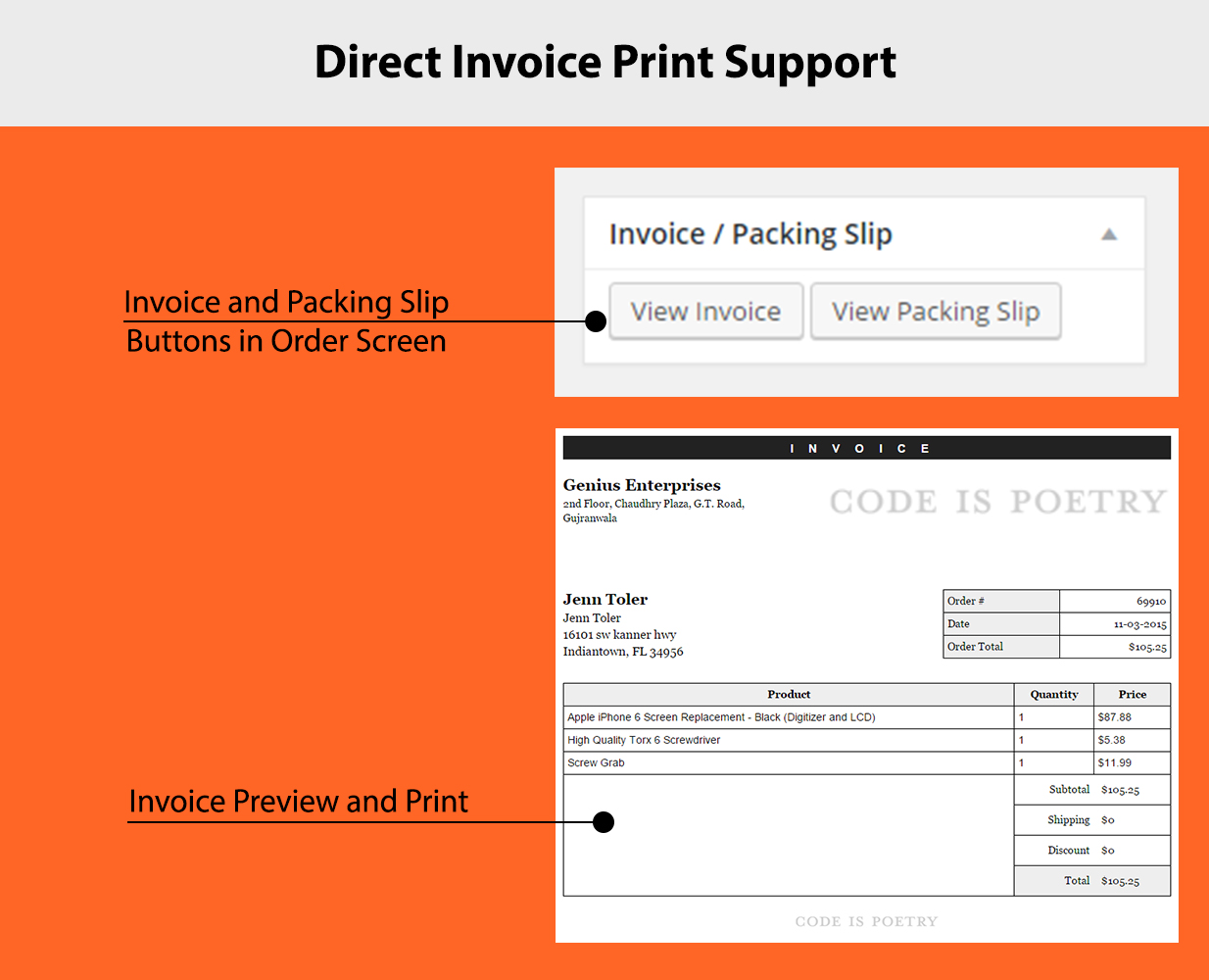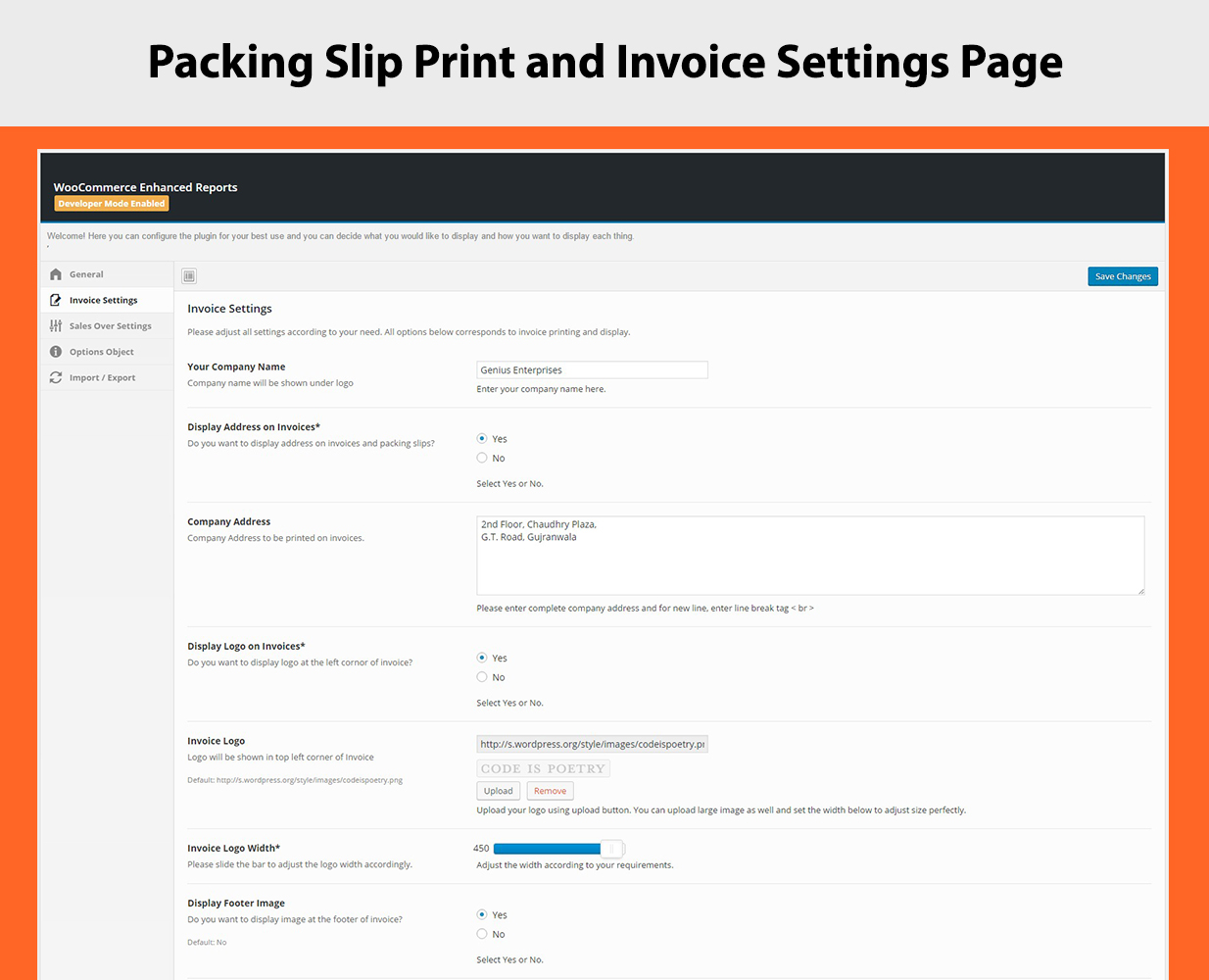 Enhanced Page Landing Overview
– Different stats are being shown on landing page
o Total Sales
o Total Orders
o Yearly Sale
o Avg Sales/order
o Monthly Sale
o Today's Orders
o Today's Total Sales
o Today's number of Customers
o Total Refund Issued
o Order Shipping
o Total Taxes Gained from Orders
o Last Order Date and Time
o Total Coupons Used
o Total Registered Customers
o Guest Customers
– Default WooCommerce Graphs added for the ease of use
– Sales overview for the 80 latest orders
Sales Report
– Your Logo and Address can be shown in the reports, totally brand able interface.
– Print Invoice or Packing Slip for the order
– Date filter for your ease to see data of only your own choice
– Enhanced Overview of all the things
– Mobile Responsive
– No Jquery Errors of conflicts
– Easily ajax based searchable data
– Show or hide columns in reports of your own choice
– Export data into many formats, such as JSON, CSV, Excell, PDF etc
Order Profit
– See profit on each order ( Profit Fields needs to be enabled from Settings menu )
– Add Cost amount in Product side and easily see how much profit you made on each order
– Your Logo and Address can be shown in the reports, totally brand able interface
– Date filter for your ease to see data of only your own choice
– Enhanced Overview of all the things
– Mobile Responsive
– No Jquery Errors of conflicts
– Show or hide columns in reports of your own choice
– Export data into many formats, such as JSON, CSV, Excell, PDF etc
Customer Report
– See all of your customers under one place
– Easily search any customer to see how many orders customer placed on your site and how much total revenue he generated
– Easily click on customer to see his all orders
– Print Invoices and Packing Slips for the Customer Orders
– Show or hide columns in reports of your own choice
– Export data into many formats, such as JSON, CSV, Excell, PDF etc
Product Profit
– See all of your products review under one roof
– See how many products you have sold by now
– How many of each product is sold and how much profit each product generated
– Show or hide columns in reports of your own choice
– Export data into many formats, such as JSON, CSV, Excell, PDF etc
Settings
– All new Redux based settings page
– Configure your Logo, Address and Many other things to be used on Report Pages, Invoice or Packing slip.
– Infusionsoft integration for orders to be directly stored in infusionsoft as well. Just Install a plugin listed, and configure your API key in it and then in settings page, you just need to enable orders data to be put in infusionsoft and add your tag id. That's it.
– Sales Settings to enable custom fields data. Show any of the product custom fields as well in Sales reports
[ad_2]
Source