[ad_1]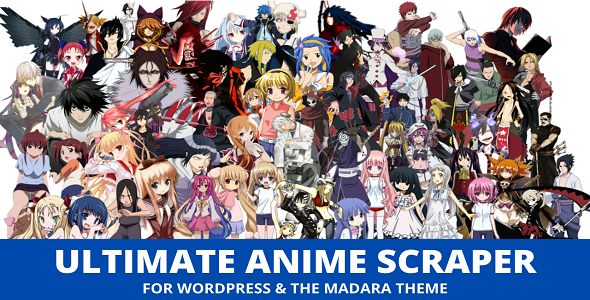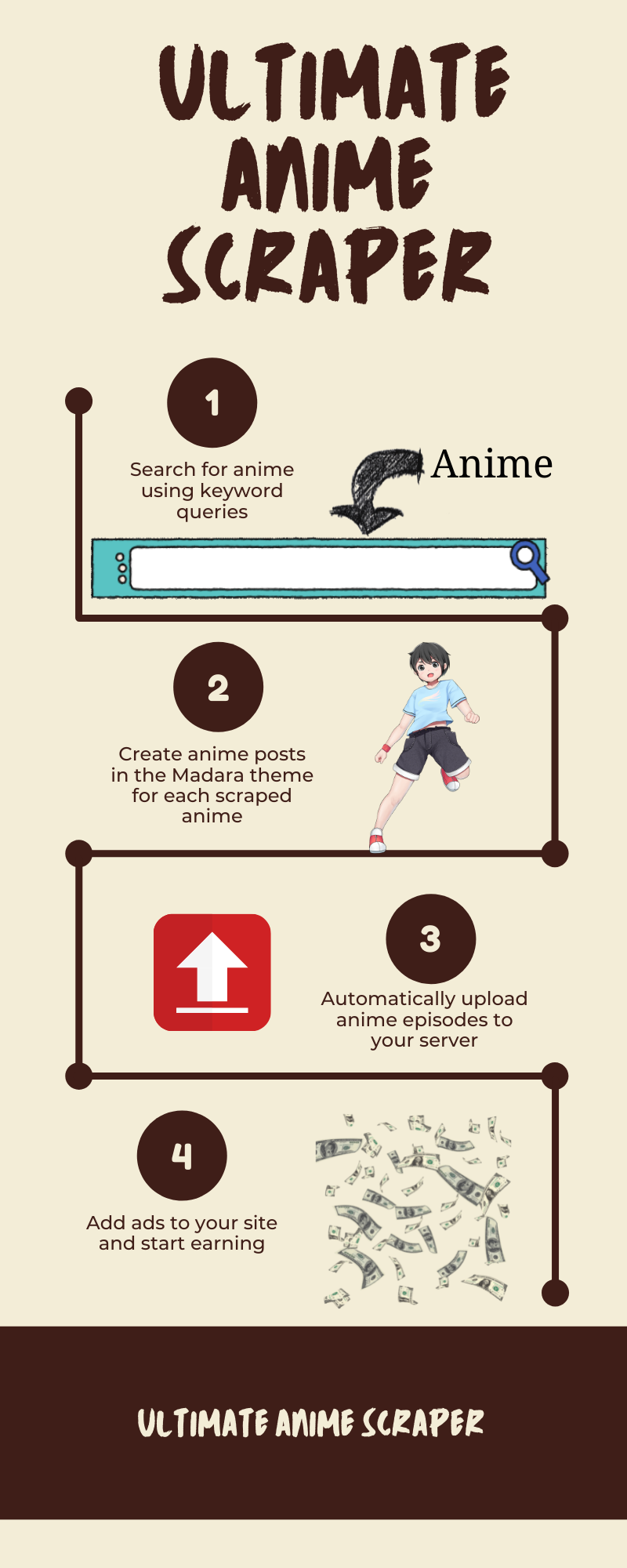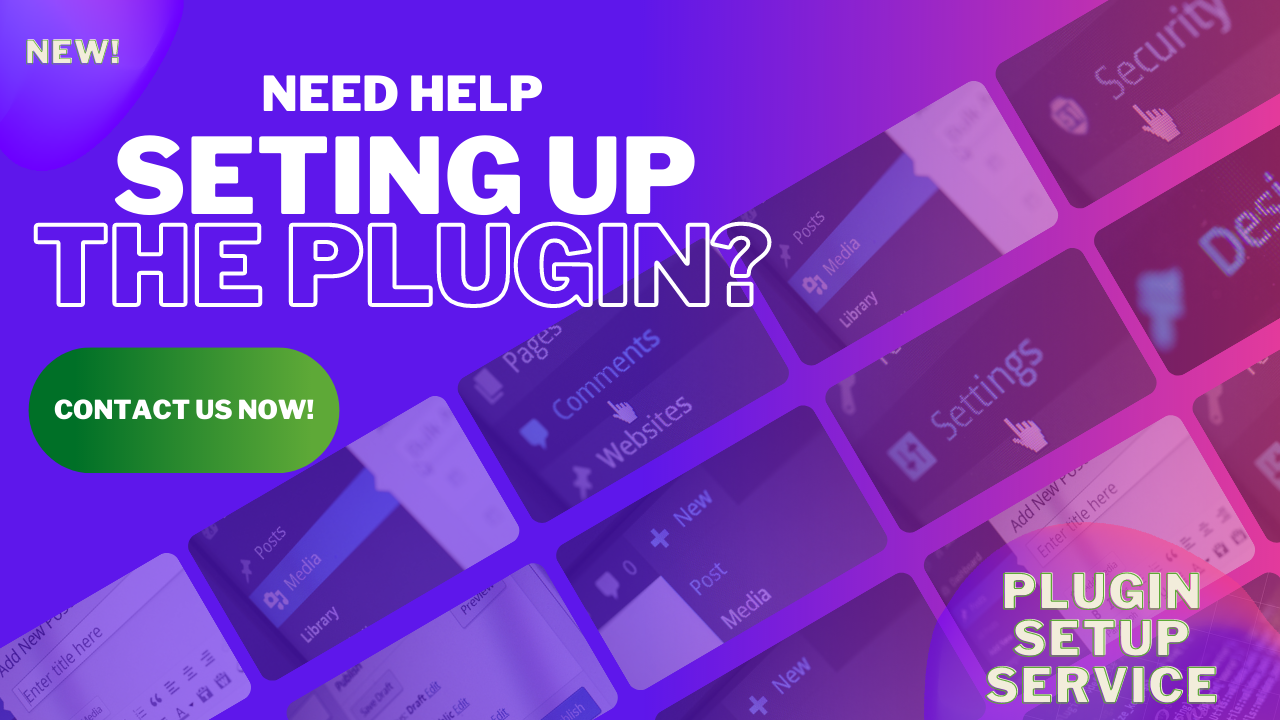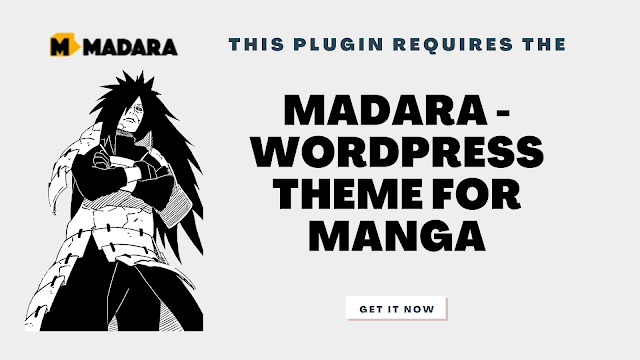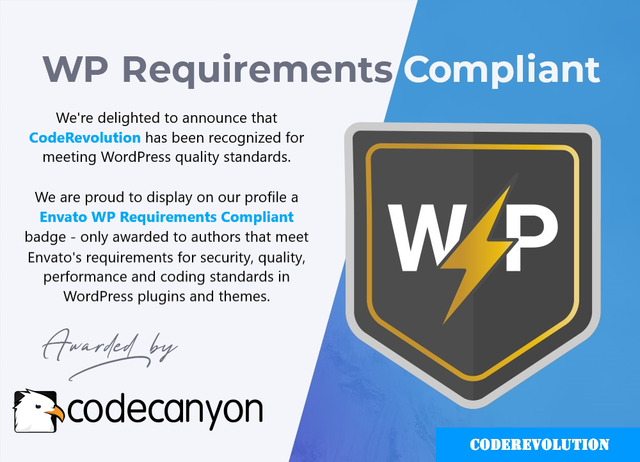 What Can You Do With This Plugin?
Ultimate Anime Scraper Plugin for WordPress will automatically create autopilot anime websites, using its powerful anime crawler engine, with just some easy setup steps. It can turn your new anime website into a autoblogging or even a money making machine!
Using this plugin, you can easily scrape:
a large list of anime, with full episodes
If you run it manually: the plugin needs just one click and leave it running. If you run it by a schedule, sit back and forget about it, because you will not need to do anything more, just watch your anime website's traffic grow.
Main features of the plugin:
v1.1.0 update – now the plugin is using ffmpeg to correctly scrape anime episodes (this is a new requirement for the plugin to function – ffmpeg needs to be installed on your server)
it uses a revolutionary API (ANIAPI.com) to scrape anime details and episodes
works with the Madara – WordPress Theme for Manga, created by wpstylish
crawl and scrape anime from multiple websites
supporting Amazon S3 cloud storage for scraped anime episodes
scrape anime by keyword search
scrape dubbed or captioned anime
multiple language support: English, Italian, Japanese
automatically run by a schedule and crawl multiple animes and scrape all their episodes
manually run importing of episodes for animes
proxy and headless browser support – bypass scraper protection with ease
automatically add additional info to anime like: title, description, featured image, release date, author, artists, tags and genres (anime categories)
upload images locally to your server or directly to cloud if you have set up CDN settings (Blogger, Blogspot, Amazon, Imgur, Flickr, FTP) in Madara theme's settings
automatically generate a featured image for the scraped animes
automatically translate anime description to any language using Google Translate (premium or free API), Microsoft Bing Translator API or DeepL Translator API
enable/disable comments for the generated animes
enable/disable pingbacks/trackbacks for the generated animes
add your own custom warning message that will be displayed on all scraped anime episodes
publish scraped anime automatically, or set it as draft/pending and publish it manually
the Madara theme, which this plugin uses has full responsive design, it is also fully mobile compatible
full plugin documentation and tutorial included
optimized for speed – no performance impact
translations ready
lifetime updates, great support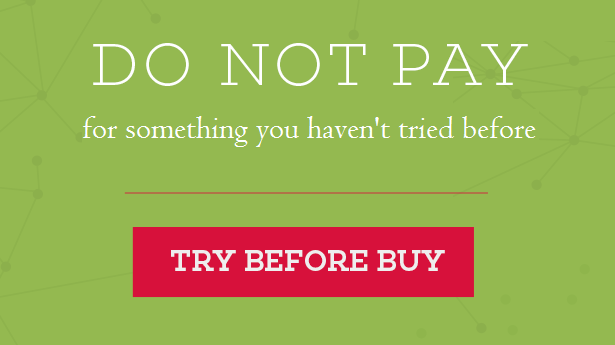 Testing this plugin
You can test the plugin's functionality using the 'Anime Scraper Demo Creator – give it a try now!
Plugin Requirements

FFMPEG installed on your server – tutorial video on how to install ffmpeg: https://www.youtube.com/watch?v=k5ECxCKnzHE
PHP curl

Need support?
Please check our knowledge base, it may have the answer to your question or a solution for your issue. If not, just email me at support@coderevolution.ro and I will respond as soon as I can.

Changelog:
Version 1.0.0 Release Date 2022-01-03
First version released!
Version 1.0.1 Release Date 2022-01-31
Added support for Amazon S3 Cloud Storage of scraped anime episodes
Version 1.1.0 Release Date 2022-02-28
Updated the plugin to match the latest changes in anime episode importing
Now the plugin will require FFMPEG to be installed on your server for it to be able to scrape anime episodes - tutorial on how to install ffmpeg: https://www.youtube.com/watch?v=k5ECxCKnzHE
Version 1.1.1 Release Date 2022-04-20
Fixed Google Translator problem caused by a recent Google API update
Are you already a customer?
If you already bought this and you have tried it out, please contact me in the item's comment section and give me feedback, so I can make it a better WordPress plugin!

WordPress 6.0 and PHP 8.1 Tested!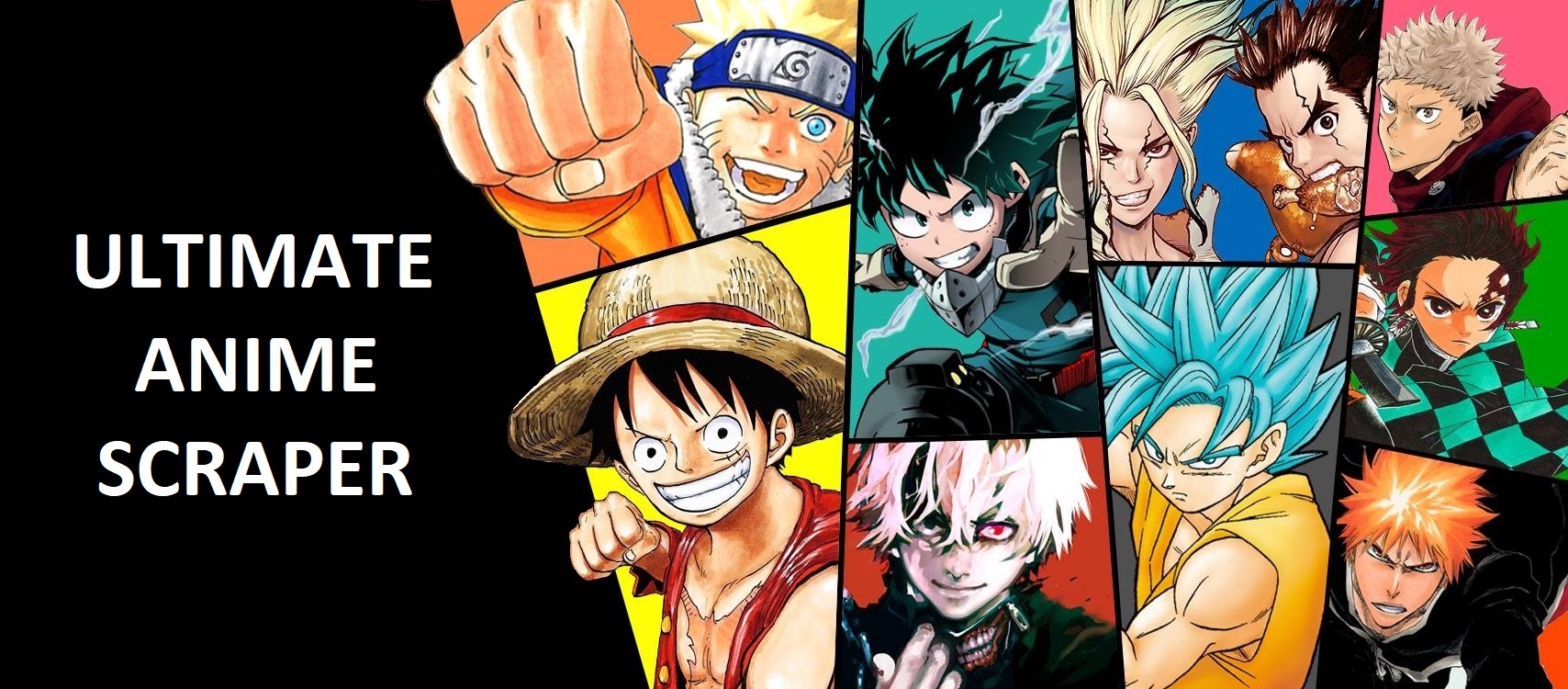 Disclaimer
Through this plugin you are able to grab content from other websites which share animes, which does not necessary belong to you or which are not under your control. If you grab copyrighted material without the author's permission, the plugin's developer does not assume any responsibility for your actions. Also, the plugin's developer has no control over the nature, content and availability of grabbed material.



Do you like our work and want more of it? Check out this plugin bundle!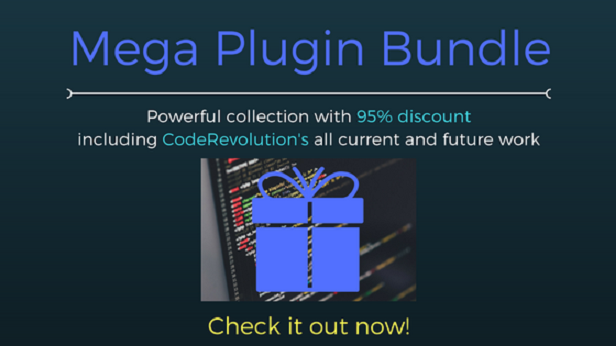 [ad_2] Source