[ad_1]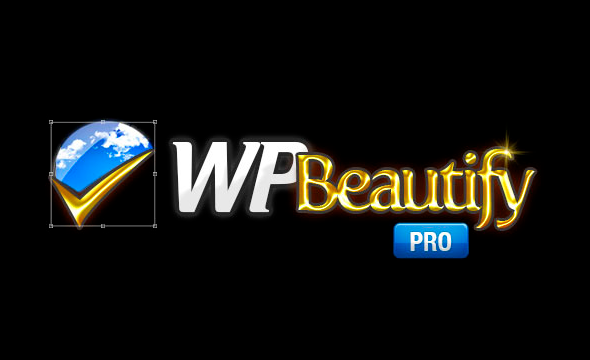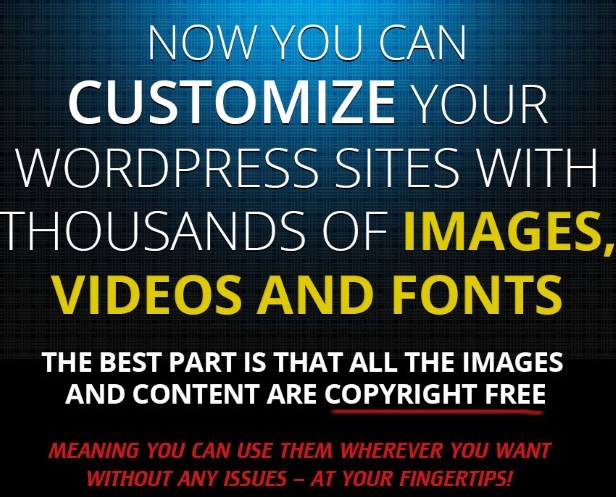 WP Beautify Pro is a WordPress plugin with 3 functions
1) Search for royalty free images online, edit them on the fly (no Photoshop needed!) and insert them into your posts, or share them on your social networks.
Also imports images directy from your social networks (Facebook, Pinterest, Instagram, Flickr…)
2) Import over 650 fonts and 50+ font effects to use in your WP editor
3) 7 video skins to give your videos an unique look. Add a logo over your videos.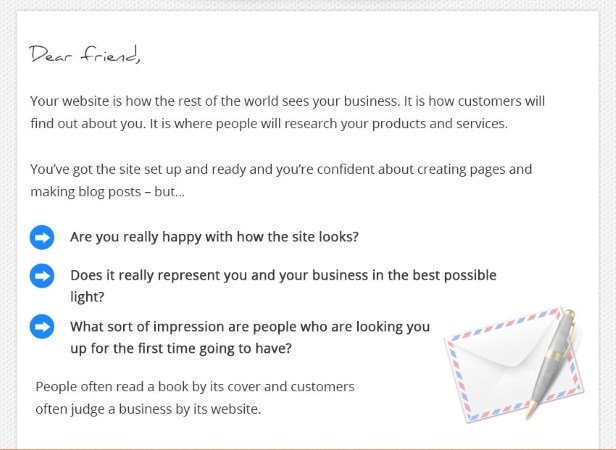 The first step to engaging visitors and reducing bounce rates is to keep them on your website once they've arrived.
Custom branding and your own personal touch on the look and feel of your text, images and videos will tell your visitors that your business is professional, capable and that your products and services are above standard.
WP Beautify Pro makes it so easy to customise the look and feel of text, images, videos, pages and posts.
Your content will leap off the screen with non-standard fonts and our stunning text effects that are not available in other font plugins.

If you manage more than one site, or if you just want your own website to looks it's very best, WP Beautify Pro will pay for itself over and over again.
Not only will it save you hours of mind-numbing coding and frustrating design implementation, you'll never pay for a stock image again!
WP Beautify Pro makes it simple to choose and add royalty free images you can easily and legally use on your site.
We think that some of these awesome features need to be seen to be believed, so check out this video and see some of the ways that WP Beautify Pro makes it easy to edit, customise and beautify your website!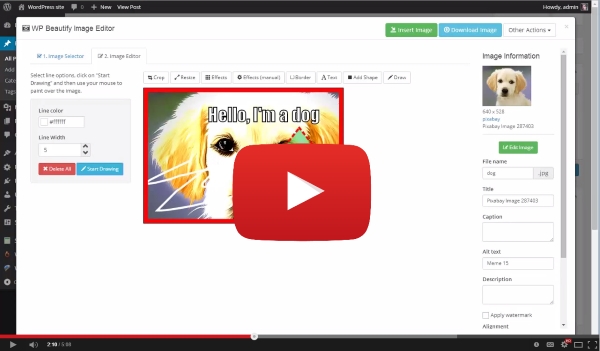 1. Images

Great images, easily shared across the most popular social media platforms with a single click, will drive traffic to your site.
You need images on your website, but finding the right ones can take hours and be very expensive – especially if you end up being sued for copyright infringement!
We have built a super slick and easy to use Image Editor and these are just some of the features it has:

Find and import really cool, relevant, royalty-free images from many different sites around the web directly into your WP Media Library, insert directly into pages and posts or download to your computer for future use.

Import images with one click from your Dropbox account or your social media accounts (Facebook, Pinterest, Instagram, Google+, Flickr) into WordPress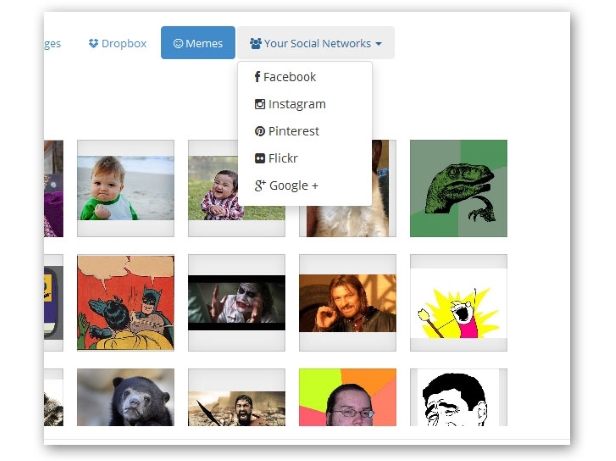 Choose from over 20 popular meme backgrounds, and add your own text over it (memes are hot for getting social traffic!). Easily add text with one click.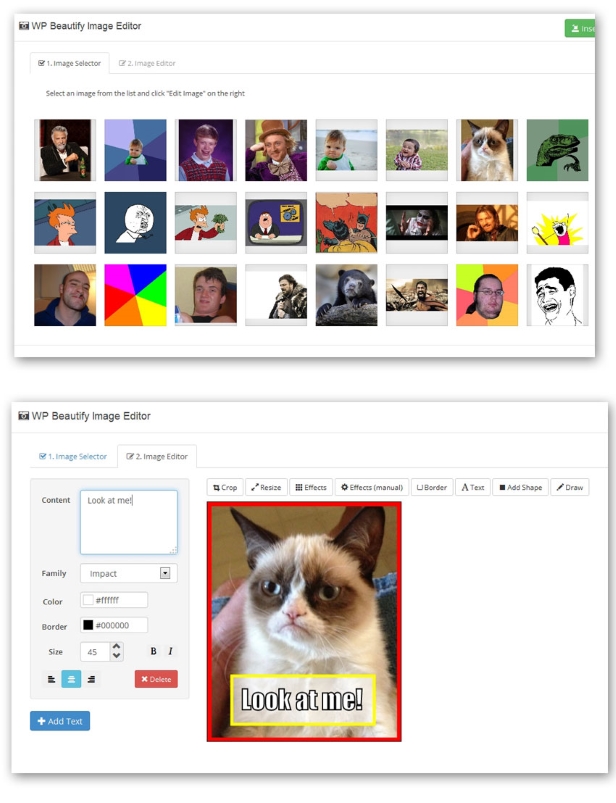 Once you have selected your image, you can insert it directly into your post/page, or edit it.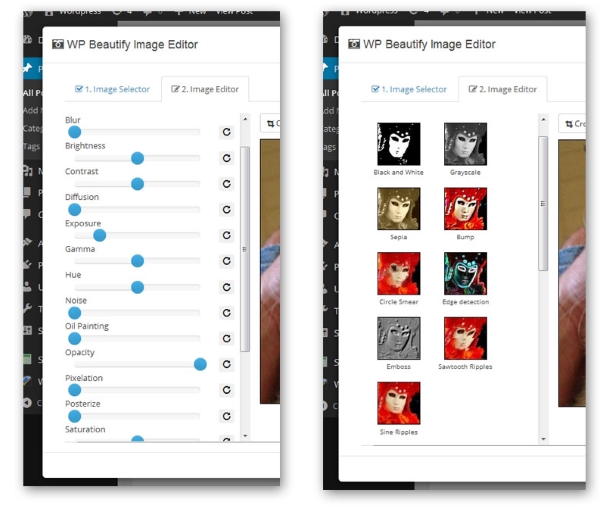 When you edit, you can:
Resize it
Crop it
Choose from 20 automatic special effects (b/w, sepia, vintage, etc.)
Adjust image properties (contrast, brightness, exposure, pixelation, etc.)
Add a border over the image to make it stand out (different colors, width, styles…)
Add one or more texts over the picture (and change font, size, color, alignment, drag and drop to move around the screen…)
Draw shapes over it (rectangle, circle, star, line…)
Free pencil drawing over the image
With the final edited image, you can:
Insert it into the post
Download it to your computer
Save it to the WP Media Gallery for later use
Share on Facebook (on your wall or in one of your albums)
Share on Google +
Tweet it
Pin it on Pinterest

You can SEO your image by changing the image name to your keyword, and edit the title, alt text and caption.

Before inserting it into WP/sharing on social media sites, you can add a watermark to it (text or image) so it has your brand on it everytime somebody shares.

Everything mentioned above happens within the Post Editor in WordPress within same screen.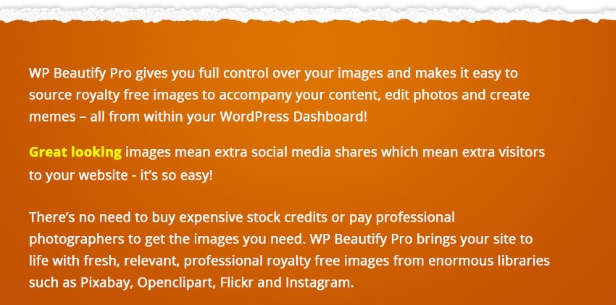 2. Videos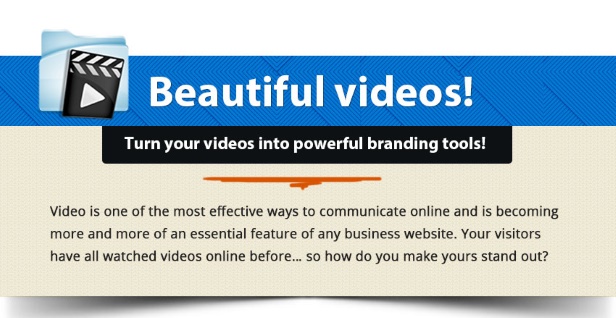 WP Beautify Pro will make your videos pop!
Our non-standard player skins will let your audience know that your videos are unique, polished and professional.
And it's not only your own videos that use the customised skins – even YouTube videos will be skinned by your customised video player.
You can even add your own logo on the video so that your brand is always visible!
Don't settle for the same old, boring looking videos that all of your competitors use.
Make your content exciting and unique, and your customers will come back for more time and time again.
Your website is your business's chance to make an impression – so make an impression that counts!

3. Fonts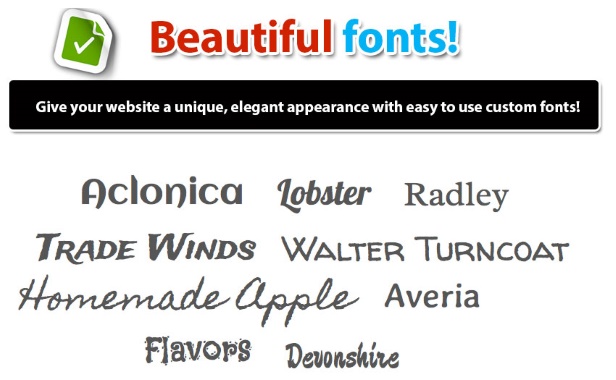 Give your posts and pages that professionally designed look with just a few clicks.
With WP Beautify Pro you can:

Import over 650 Google Fonts and use them right inside WordPress

Over 50 cool font effects to make your site stand out

Add several buttons in the WP editor that are currently missing; Font family, Font Color and Font Size.
Plugin Updates

    Version 1.45
       - Bug Fixes
       - Use any Google Font in the Image Editor
       - Use Pixabay High Resolution Images

    Version 1.41
       - Fixed Compatibility with Visual Composer

    Version 1.4
       - Initial Version

[ad_2]
Source