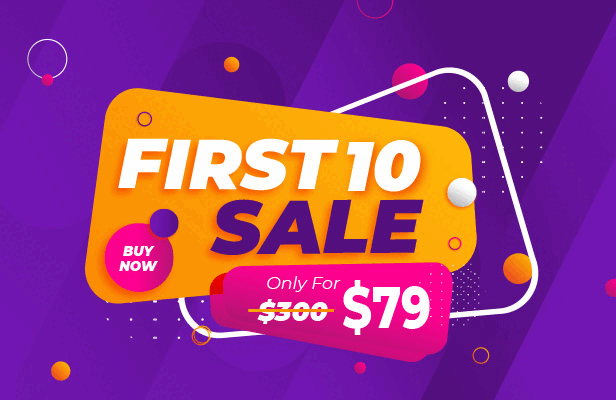 Maildollsaas is a subdomain-based application only for Maildoll – Email & SMS Marketing Application. With this
application, you can register a user with a subdomain based on the subscription plan. The user can use the Maildoll
application depending on the subscription. Each customer must have a valid subscription plan. There is a trial mode
where customers can use the application for limited days and times.

Maildollsaas application depends on Maildoll's main application. Before purchasing this application Please
purchase Maildoll – Email & SMS Marketing Application.

What is Maildoll?
Maildoll is the Email Marketing and SMS Marketing Application for any business marketing purpose. It is a
self-hosted Email Service Provider and easy to install, which has all the meaningful and user-friendly features you
need.
Use Maildoll to build customer loyalty, nurture leads, and increase direct sales. You can perform all the
time-consuming work for your email and SMS marketing campaign smoothly in a short period. You can also automate and
track your bulk Email and SMS performance.
Key Features
Subdomain-Based SaaS
Admin Dashboard
Admin Visual Analytics & Statistics Report
Subscription Plan
Newsletter
PayPal, Visa, Master Card, SSL Commerz Payment Gateways
Invoice System
Trial Mode
Client Management
User Expiry Alert
User Blocking
Limit Manager
Offline Payment
SEO
Menu Builder
Page Builder
Multi-Currency Support
SMTP
Dark Mode
Billing Renew
Customer Account Report
Application Setup
Environment Requirements
Maildoll version 5.0.0+
cPanel Hosting
Subdomain Support
Wildcard enable
SSL Certificate
System Requirements
PHP >= 8.0+
BCMath PHP Extension
Ctype PHP Extension
Fileinfo PHP Extension
JSON PHP Extension
Mbstring PHP Extension
OpenSSL PHP Extension
PDO PHP Extension
Tokenizer PHP Extension
XML PHP Extension
curl enable
zip enables
DEMO
Link : maildollsaas.com
Admin Login
Username : admin@mail.com
Password : 12345678
Customer Login
Username : customer@mail.com
Password : 12345678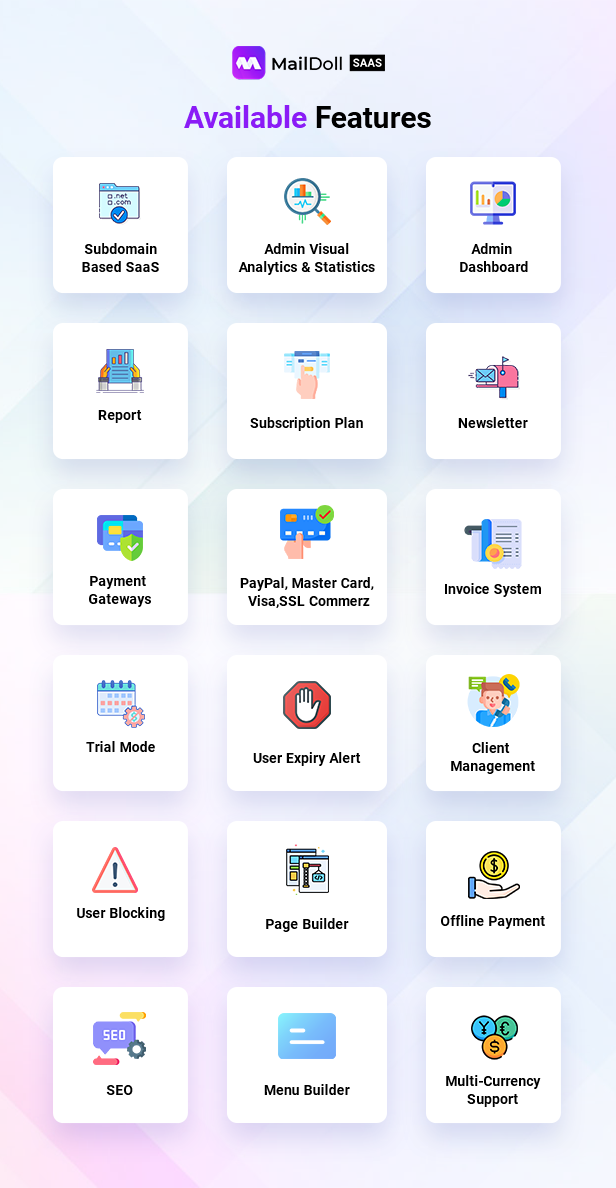 Source