[ad_1]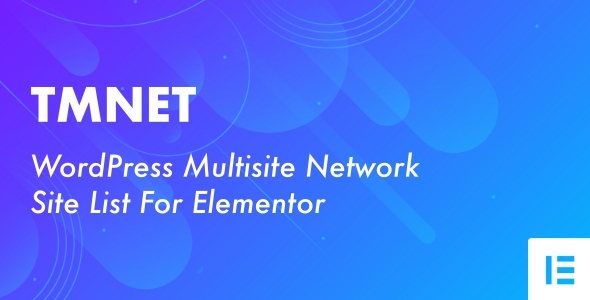 Multisite is a type of WordPress installation that allows you to create and manage a network of multiple websites from a single WordPress dashboard. TMNET allows you to add a list of the selected sites on the network to any Elementor page with ease.
Key Features
Customize Everything: You are not limited to the default skin. You can create your own! Edit colors, fonts, borders, shadows etc. as you want.
Data Fields: You can select any of the available data fields such as site name, description, favicon, registration date, latest update date etc.
Blog Option Support: You can display any existing blog option in the table such as admin email, theme name, WooCommerce options etc.
Search & Ordering: Search box allow users to find what they are looking for with ease. You can change the order of the sites as you want.
Include / Exclude Sites: You can include or exclude any of the sites on the WordPress Multisite Network by site IDs.
Download Buttons: You can enable/disable built-in buttons above the table; CSV, Excel, PDF, Print.
Post / User Count: You can show how many posts or users the sites on the network have in the table.
Pagination: Are there too many sites on your network to display on a single page? No problem. The table comes with pagination support.
Help Documentation
IMPORTANT: TMNET works on only WordPress Multisite Network. If you haven't used it before following article may help you (Please make a Google search to find more articles);
What is Multisite? How to Create WordPress Multisite Network?
[ad_2]
Source