[ad_1]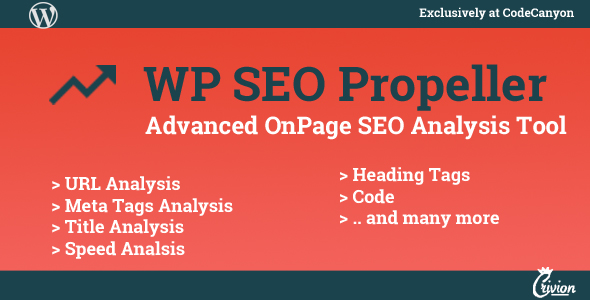 Create neat onpage SEO Reports with a click of a button
SEO Propeller v1.3 (just updated Sept 2020) wordpress plugin allows you & your visitors to generate full onpage seo reports for any given URL and Keyword combination!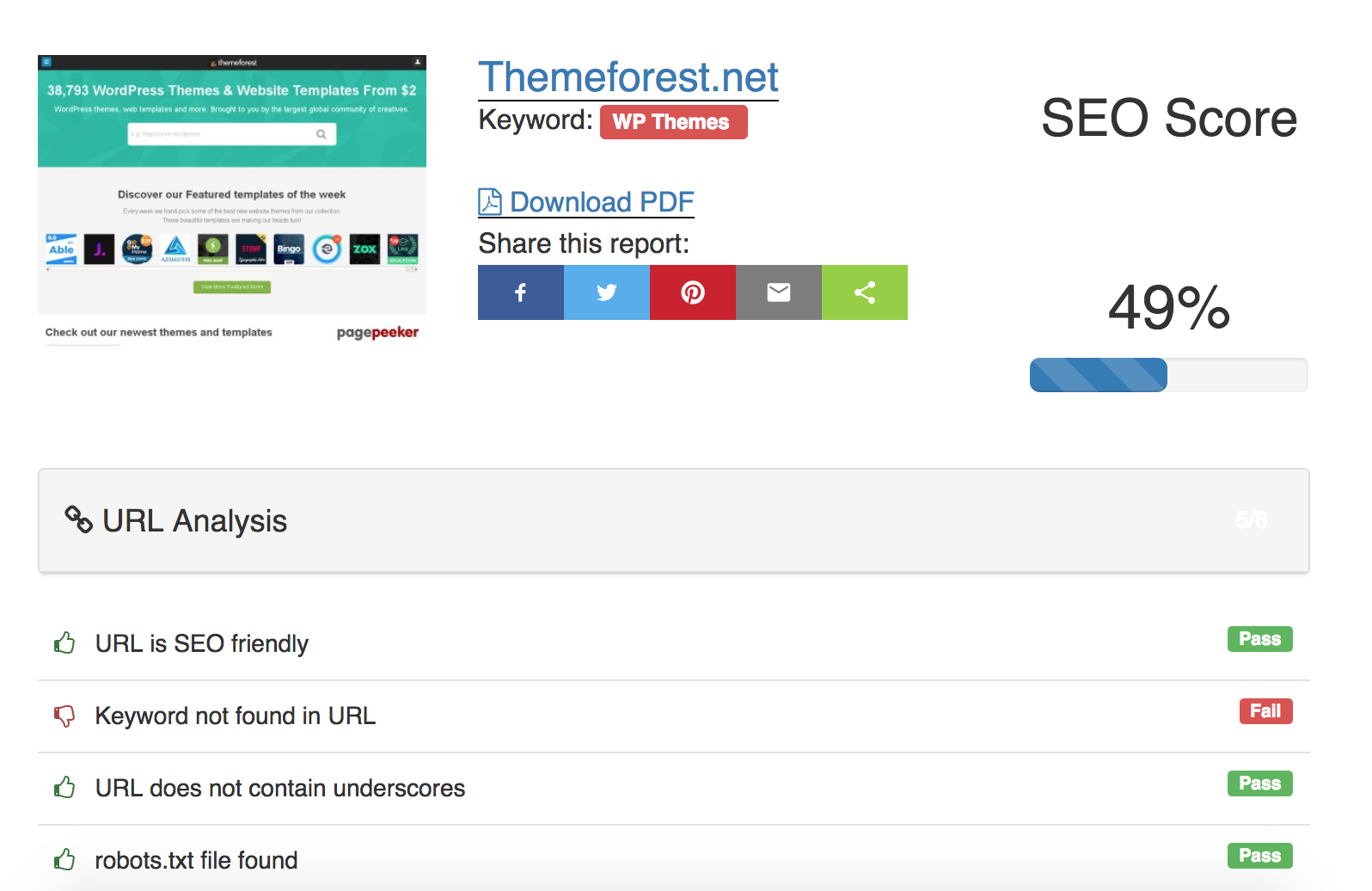 It analyses the following on any valid & available website:
URL Analysis
Title Analysis
Meta Tags
Website load speed
Heading tags ( h1 to h3 )
Text analysis
Image analysis
Code analysis ( valid w3.org, text:html ratio, etc)
Social buttons
Top words
Mobile analysis
Depending on the SEO report result, it will generate a task list to improve the SEOScore
Nice dashboard with chart and stats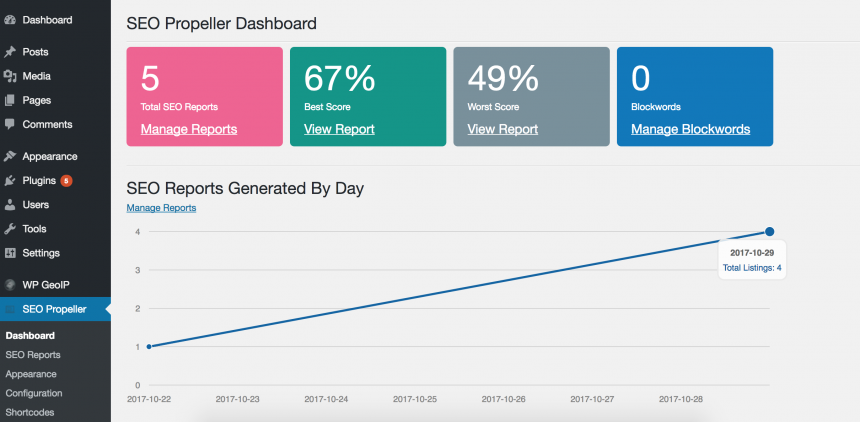 Fully configure appearance of the SEO report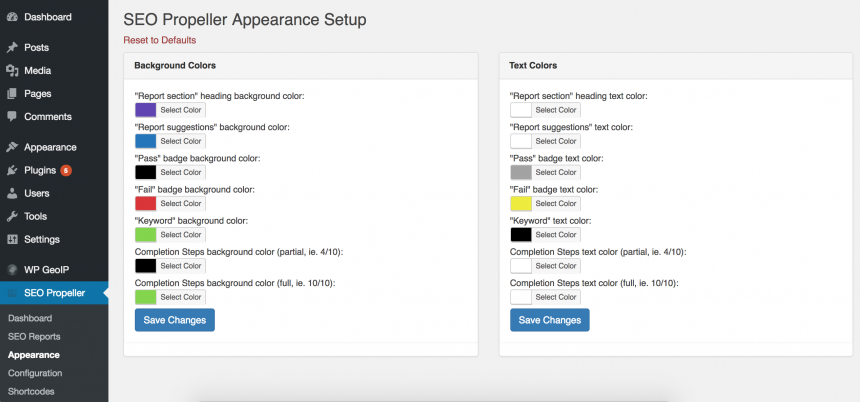 Report viewing restrictions
You can add constraints like:
On/Off: Visitors must be authenticated to view the task list
On/Off: Visitors must be authenticated to generate and download PDF
On/Off: Visitors must be authenticated to view SEO reports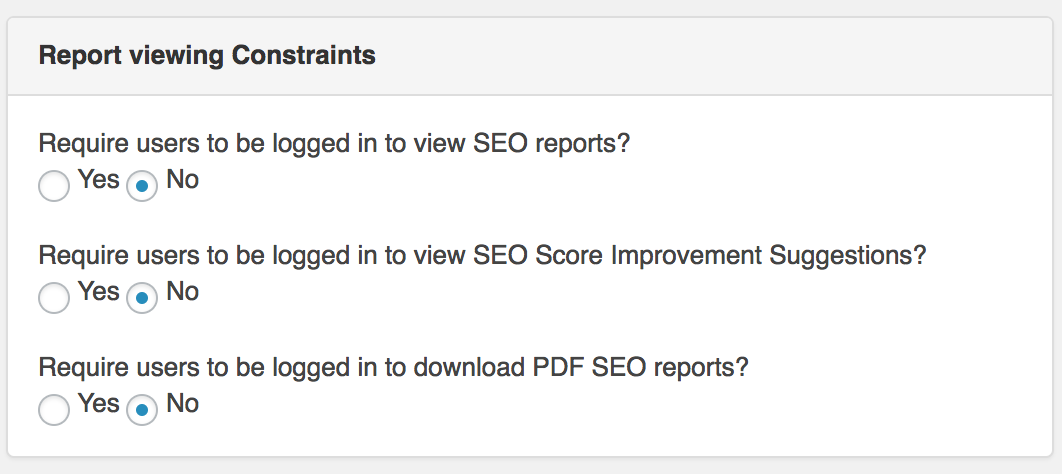 Integrates with any WP theme
Being a WP Plugin, SEO Propeller uses shortcodes to generate the pages it needs, just like Woocommerce and others. It integrates with virtually any wordpress theme.
Release log
 
v1.3 - Sept 2020
- Feature: added pagination on latest reports pages it will show pagination (12 results per page) instead of all latest reports on one single page
- Fix: detecting keyword in the url if keyword is comprised of two or more words 
- Fix: detecting description meta tag even for non standard/non valid w3c websites
- Fix: detecting correct website copy / text
- Fix: on optimisation suggestions it should say under 2 seconds, instead of 0 seconds
- removed google+ button from the count as it is now redundant 
- thanks to subbun for suggesting these

 
v1.2 - Oct 2019
- PDF Report Fix: some hosts will return "No block-level parent found" when generating a pdf report. Now fixed.


v1.1 - Feb 2018 
- added email collection when generating a SEO Report
- email sending (optional, admin configurable) with PDF report
- added email CSV Export feature
- fixed HTTPS mixed content


v1.0 - Nov 2017 Initial Release

[ad_2]
Source