[ad_1]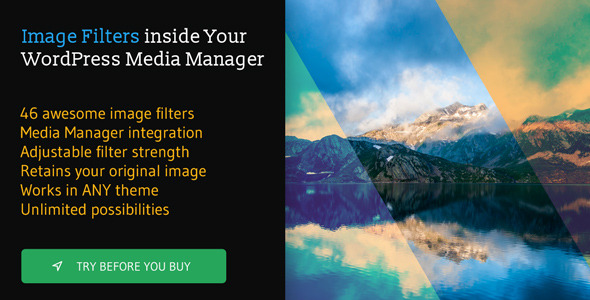 Apply 40+ Image Filters Straight From Your Media Manager
Ultimate Image Filters is a WordPress Plugin that integrates directly into your WordPress admin's Media Manager and adds filters that you can use to enhance your photos for your site.
With Ultimate Image Filters, you can compose the perfect photos for any slider, page header or blog featured image. Say goodbye to Photoshop!
We like simplifying things, so we added filters in straight into the WordPress interface. Just select your image, and choose a filter, and a preview will be displayed immediately. Save your new photo, and use it right away in your content.
The best thing is that Ultimate Image Filters does NOT bloat your website, since the filtered images are saved as new image attachments. So there are no front-end performance impacts. It also works with any theme.
Integrates Directly into the WordPress Media Manager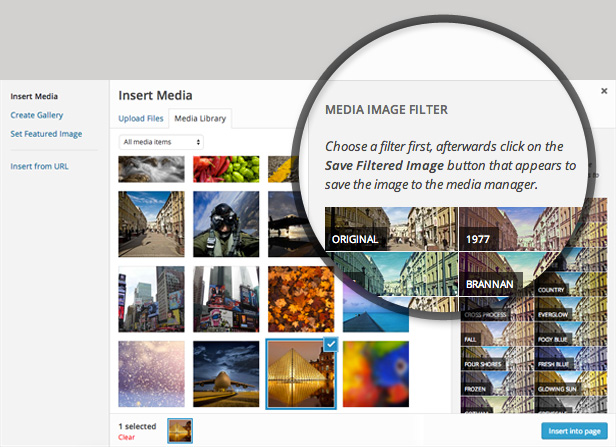 View a Live Preview of Your Filter & Vary Its Strength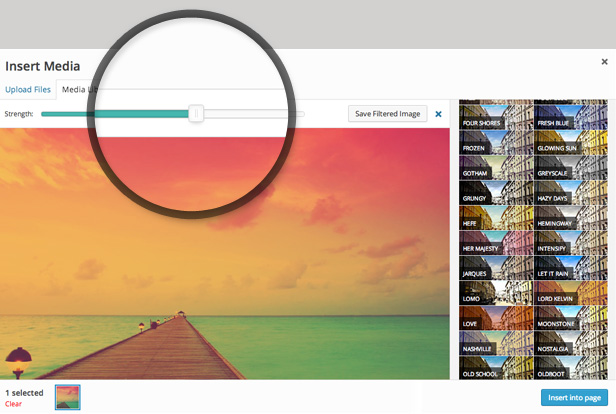 Tons of Image Filters to Choose From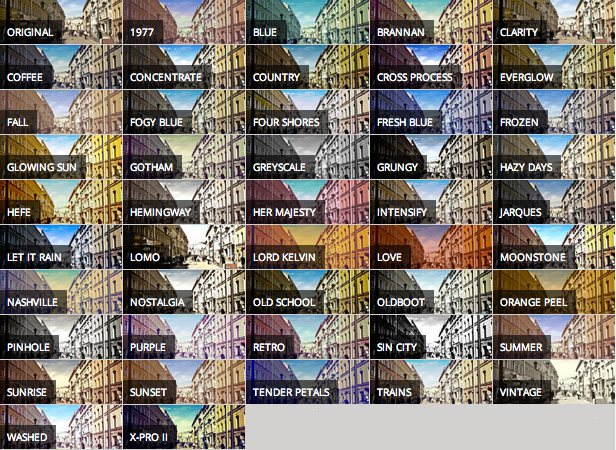 Full Feature Set
WordPress plugin
46 Awesome Image Filters
Integrates inside the WordPress Media Manager,
NO front-end performance impacts,
Works with any image,
Generates attachment data & different image sizes correctly,
Works with page builders, Visual Composer, etc.
Works with any theme,
Simple interface,
Very easy to use,

Having Trouble with the Plugin?
Head over to the support tab and check out the FAQs, or post a comment!
Enjoying the Plugin?
Be sure to leave a rating and review and show us some love.
Check out Our Other WordPress Plugins



Updates
Version 1.4 – June 23, 2017
* Moved the Apply Image Filters button beside the Edit Image button when editing attachment images.
* Supports the expanded sidebar view of ACF
* Library > Add New (then upload an image) > Apply Image Filters gives an error.
* Updated jquery.nosliderUI to its last known version at 7.0.10 due to complaints of older builds reportedly causing conflicts.
* Modernized plugin to current standards, including new compiler.
* Now capable of autoupdates.
Version 1.3 – May 21, 2015
* Fixed possible conflict with other plugins (e.g. soliloquy)
* Fixed windows server compatibility
Version 1.2 – March 2, 2015
* Fixed major bug where some filter were causing browsers to hang
Version 1.1 – September 22, 2014
* Now works in the new media list admin page in WordPress 4.0!
* Optimized plugin to only load in pages where the image modal window might be used
* Fixed major bug where the plugin somehow affected and jumbled up menu saving
* Fixed bug where image filters were not being applied in the media attachment admin screen
* Fixed bug where filters stop working when the original (no-filter) button is clicked
* Fixed bug where filters stop working sometimes when manipulating the strenght slider
* Fixed bug where rapidly switching filters stalls WordPress
* Updated noUISlider to version 7.0.6
Version 1.0
* Initial release
[ad_2]
Source