Major Expand is an extremely creative WordPress add-on plugin for Elementor Page Builder. This add-on extends the Elementor's style in a new way that is hard to explain. Just see the demos, you will understand the real magic of this plugin. This is a creative extended visual functionality Add-on for Elementor Page Builder that works in Section, Column and Widget's background.

Included Options:
Creative Dynamic Image Border
Creative Color Border
Water Crinkle Effect
Background 3D Hover Effect
Background Media Slider
Background Image Moving
Multi-Color Motion
Creative Flyer
Multi-Layered Creative Parallax
Rellax Parallax
Creative Section Image, Text, Icon Separator
Creative Column Image, Text, Icon Separator
Responsive Column Re-order Function
Default "Heading" shortcode Background Image Fill
Default "Heading" shortcode Gradient Color Fill
Default "Heading" shortcode Rotate Function
Background Particles with pre-defined styles
Advanced Tooltip
Sticky Function
Schedule Content
Custom CSS
Note: Images used in demo are not included.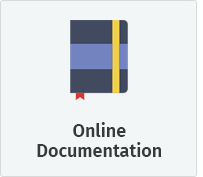 Source