[ad_1]


WooCommerce Stock Manager allows you to manage stock for products and their variables from one screen. The WooCommerce Stock Manager extension gives you a new interface (found in the admin menu under the post) that lists your products and variations along with their stock properties.
In WooCommerce Stock Manager, products can be filters by Product ID, Product Name, and default sorting. Via WooCommerce Stock Manager, you can easily set all Product Stock, Product Status, Weight, SKU, Product Title, Product Id, and much more.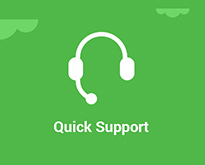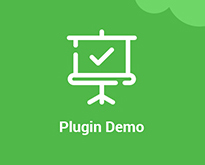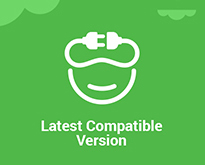 Key Features WooCommerce Stock Manager

WooCommerce Stock Manager Can Support Both Simple & Variable Product
Admin Can Manage Stock of All Product In Same Window
Admin Can Manage Product Sale Price of All Product In Same Window
Admin Can Manage Product Regular Price
Set the Product SKU in same Window
See Product With their Thumbnails
Admin Can set Product Name for Both Variable & Simple Product
With Stock Manager You can Uniquely See Product with Their IDs
Display Auto Incremented ID
Admin Can also see the Stock regarding Stock level & with Different Colors
Controls the Per Page Product Pagination
You Can easily Set the Product Settings
Search Product by name and update information
Variation Product Support (New Feature Added)

A new feature is added for WooCommerce Stock Manager with bulk edit and updates for variation product with each variation like Stock, SKU, Sale Price, Regular Price, Manage Stock, Stock Status.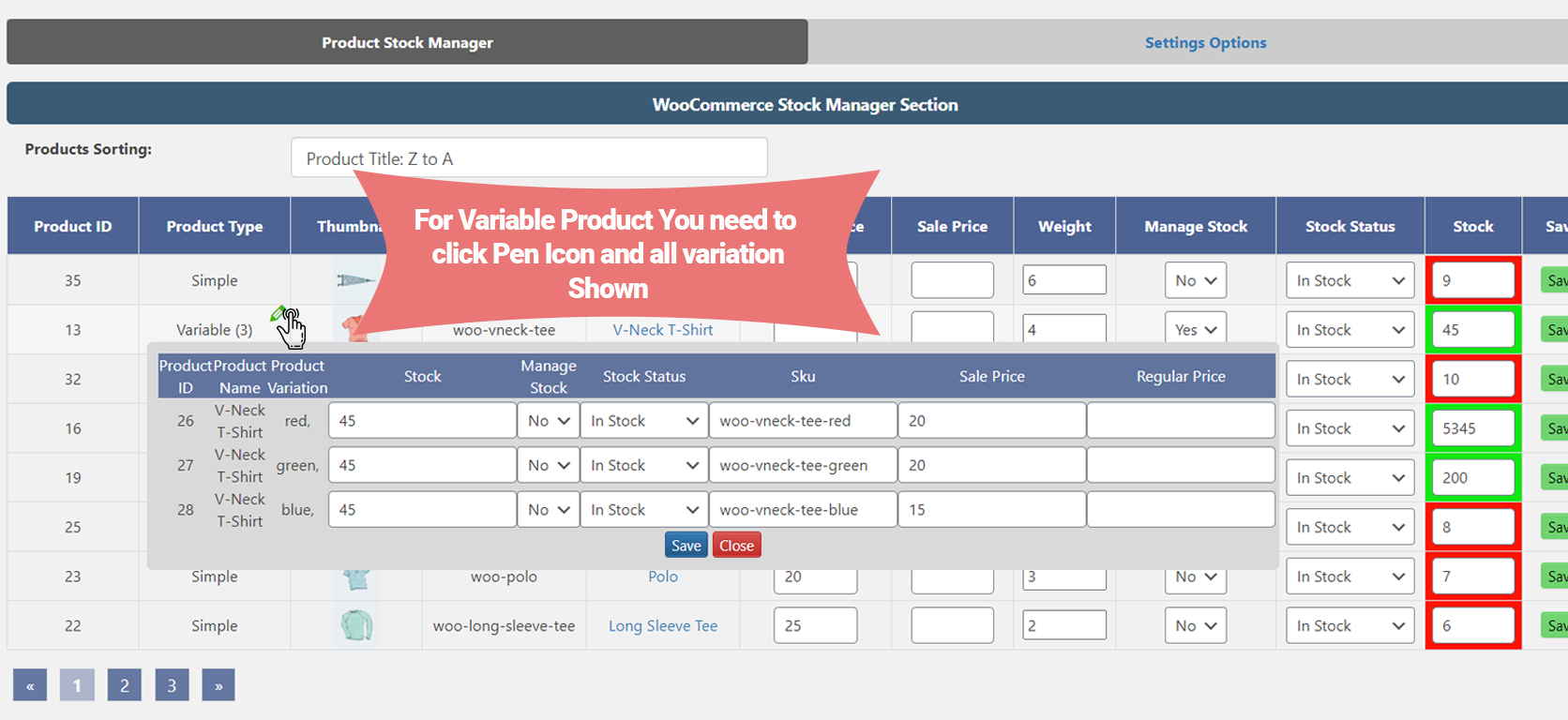 Product Searching and Sorting

WooCommerce Product Stock Manager will let you easily search your product by name within the same page, with its new searching functionality. It could also let you edit and update the products information.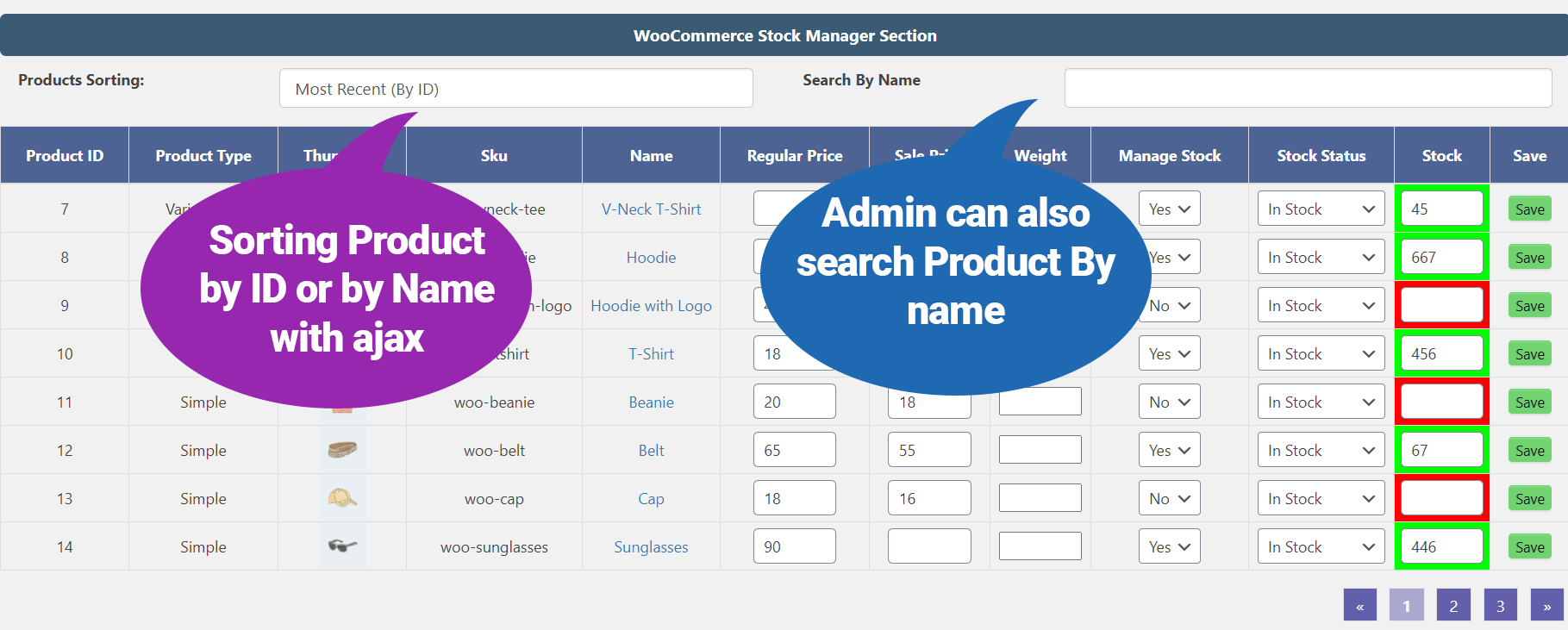 WooCommerce Stock Manager Sorting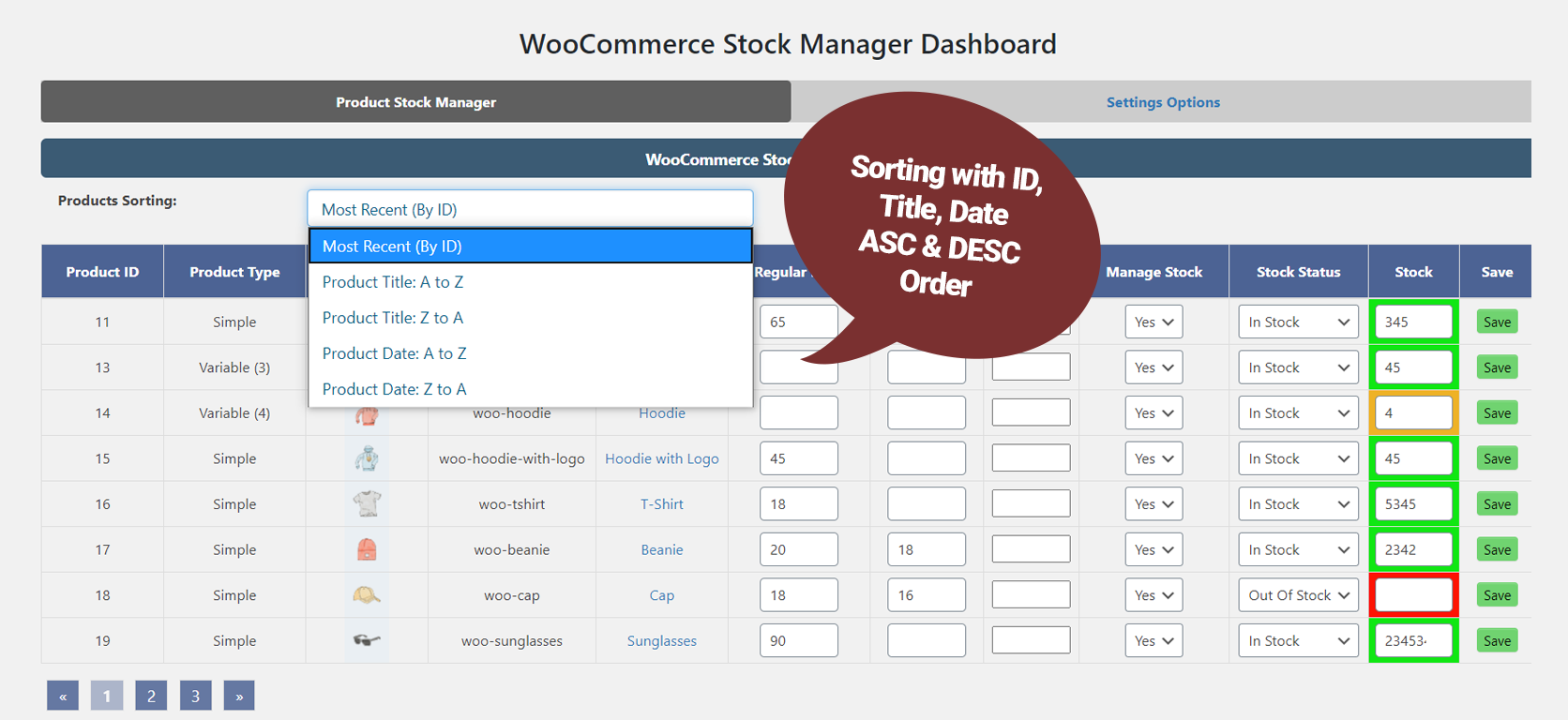 Edit, Update Product SKU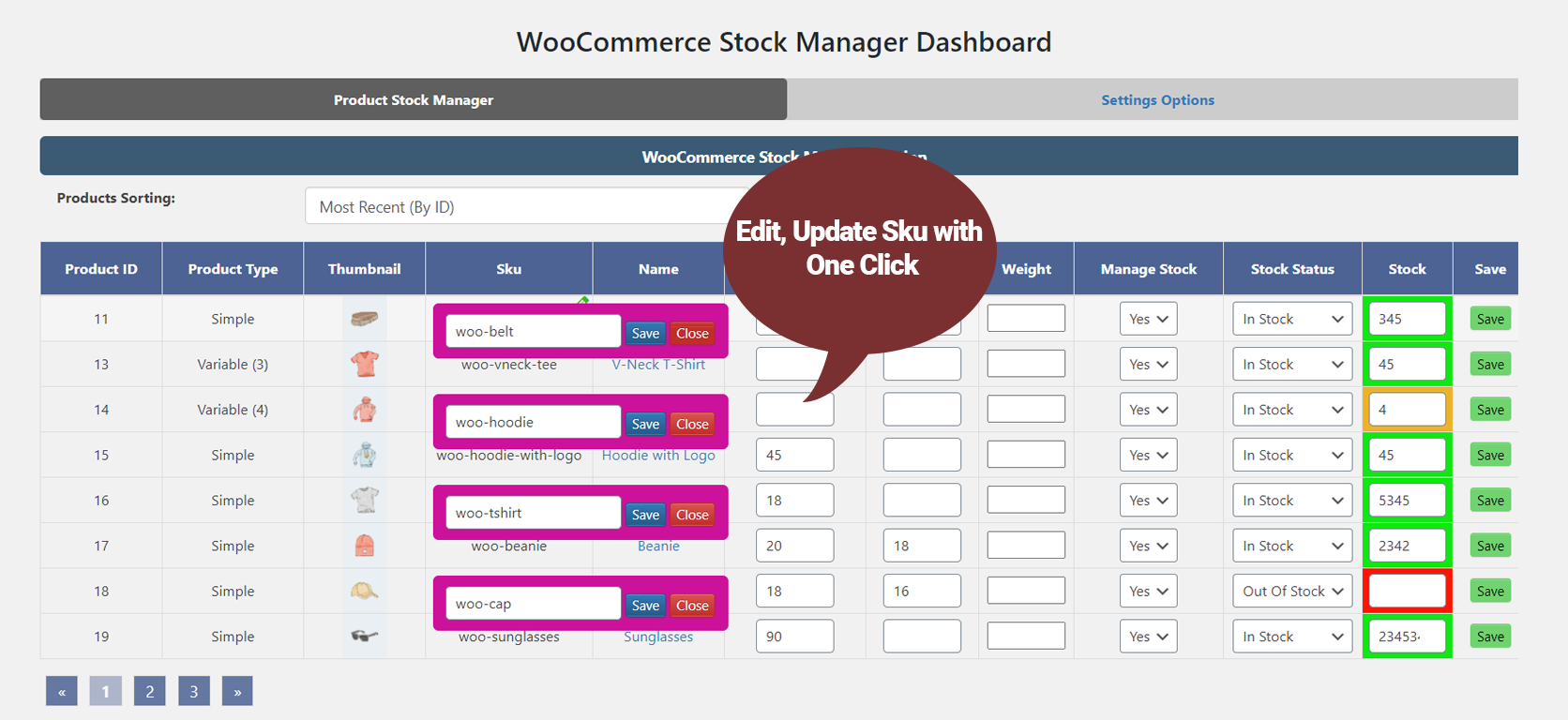 Edit, Update Product Title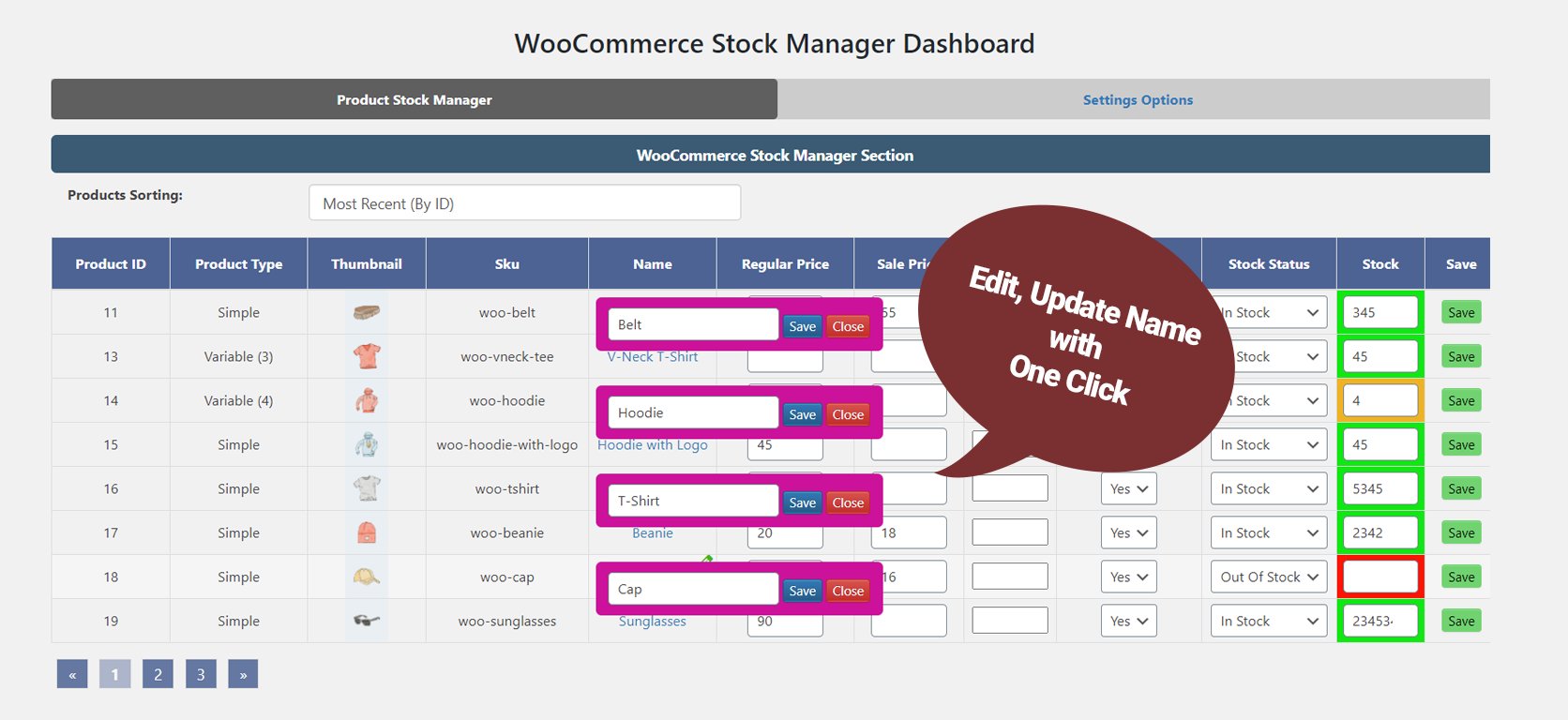 Stock Manager Settings Options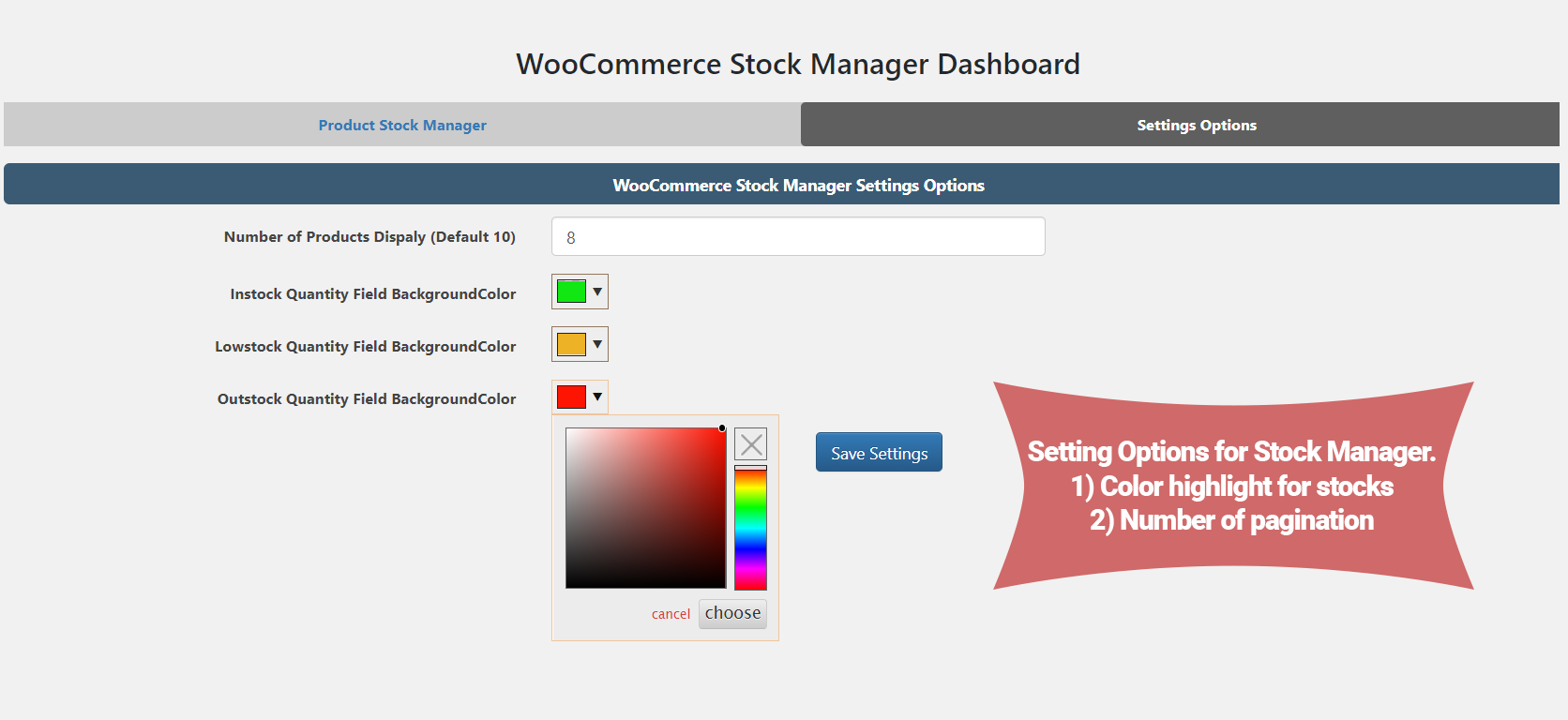 FAQ's
1. Does this plugin support both simple & variable products?
Answer: Yes, this plugin Supports both Simple & Variable Product (with each variation itself).
2. Can I Manage Product Sale Price In Same Window?
Answer: Yes, you can manage the product sale price of all products in the same window.
3. Does this plugin Controls the Per Page Product Pagination?
Answer: Yes this plugin controls the per page product pagination.
4. Can it affect the product stock when customers buy any product.
Answer: Yes, it will automatically update the stock.
5. Can we label low, and full stock with color ?
Answer: Yes, you have backend setting options to do so.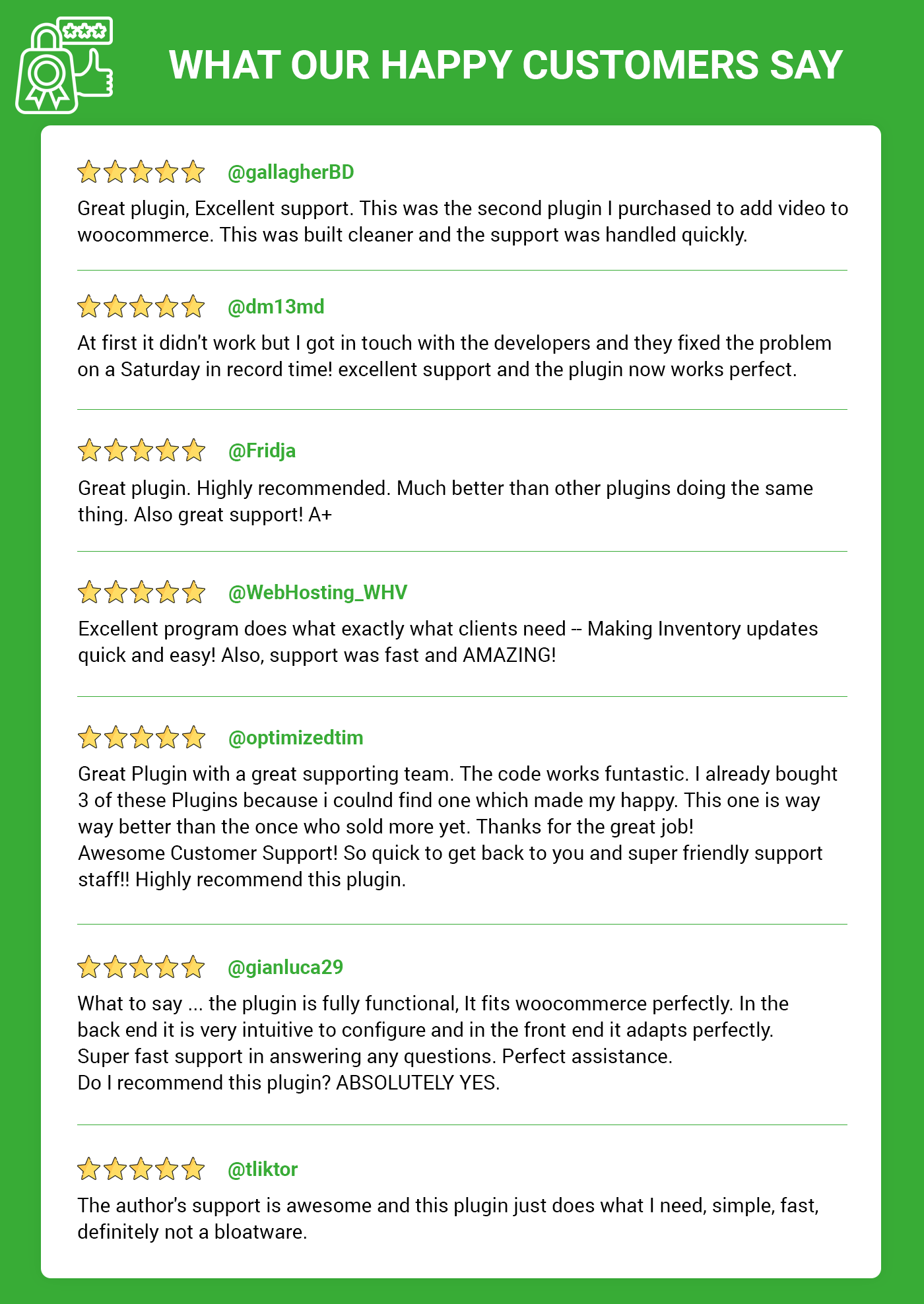 Pre-Translated Languages


Change Log


Version 2.1.4
Adding Search bar in top of the manager page.
Latest WP & Woo Version check
Version changed


Version 2.1.1
Small devices responsiveness
Addition setting options
Some js fixes


Version 2.1.0
Ajax filter sorting fixes with Variable product
Variable variton on same window
Version updated


Version 1.0.9
New Fields added
Latest Version compatibility check
Version updated


Version 1.0.8
Ajax filter sorting fixes with Variable product


Version 1.0.7
Some jQuery fixes and css, layout change


Version 1.0.6
Latest WooCommerce & WordPress compatibility check


Version 1.0.5
Layout change, Images added


Version 1.0.4
Variable Product Support with each Variation ajax based


Version 1.0.3
New columns added title & sku on page


Version 1.0.2
WooCommerce & WordPress Compatible with latest versions. 


Version 1.0.1
Compatibility Check with WooCommerce & WordPress Latest Versions.
Some JS & Css Issues Fixed.


Version 1.0.0
Initial release WooCommerce Product Stock Manager

[ad_2]
Source