[ad_1]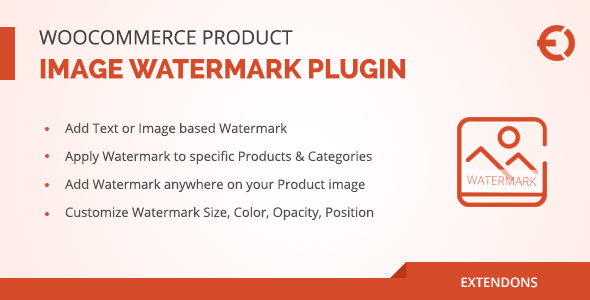 WooCommerce Product Image Watermark plugin allows you to secure your product images with a watermark. You can either add text or image watermark whichever suits your business requirements. Create rules to specify products or select a whole category to automatically apply watermarks.
Automatically apply watermark on product images, product image pop-up, catalog thumbnails and any other place where image appears by using WooCommerce watermark plugin. You can configure text & image watermarks with custom font type, size, color, opacity and watermark position.
Add Text or Image as Watermark to product images
Add Watermark to Specific Products & Categories
Apply same or different watermark to shop and catalog
Apply Watermark to Simple and Variable Products
Configure separate watermarks for product thumbnails and popup image
Set background color of product images
Choose repeat watermark option for multiple watermarks display
Select position of watermarks among 9 possible placements
Compatible with WPML (WordPress Multilingual Plugin).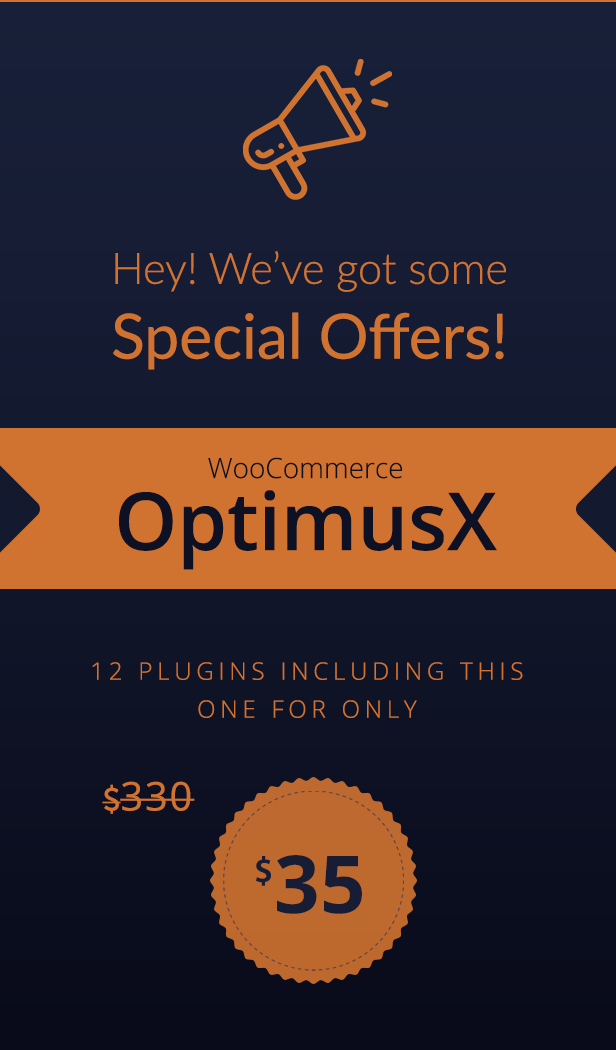 Add Watermarks to Prevent Product Image Theft
With WooCommerce Product Image watermark plugin, you can personalize product images with your brand name and logo. It empowers you to prevent the competitors from stealing your valuable images and photographs without giving the due credit.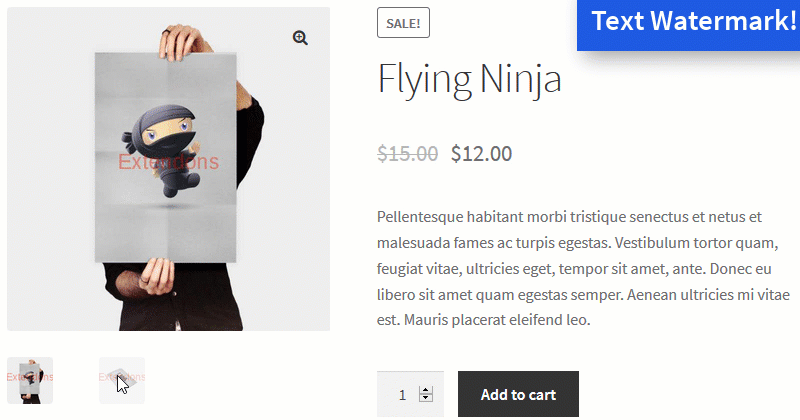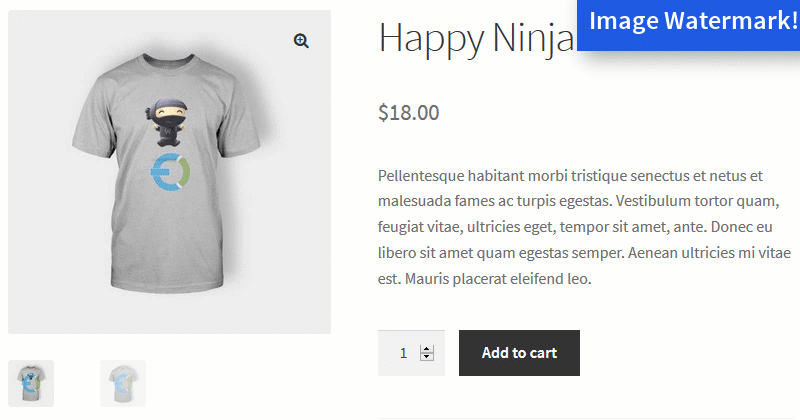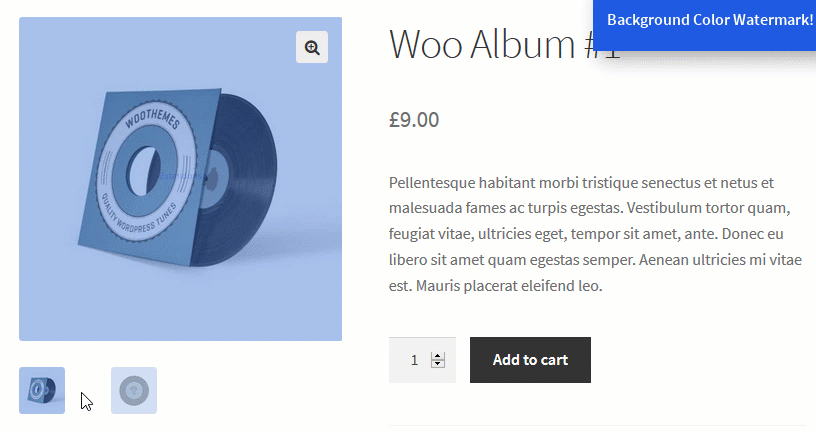 Add Image & Text Watermark
WooCommerce watermark plugin allows you to apply text or image as a watermark type and customize it accordingly. It allows you to add a slogan or tagline or a business logo as a watermark.

Add Watermark to Specific Products & Categories
You can apply watermark to selective product or whole category by using WooCommerce image watermark plugin.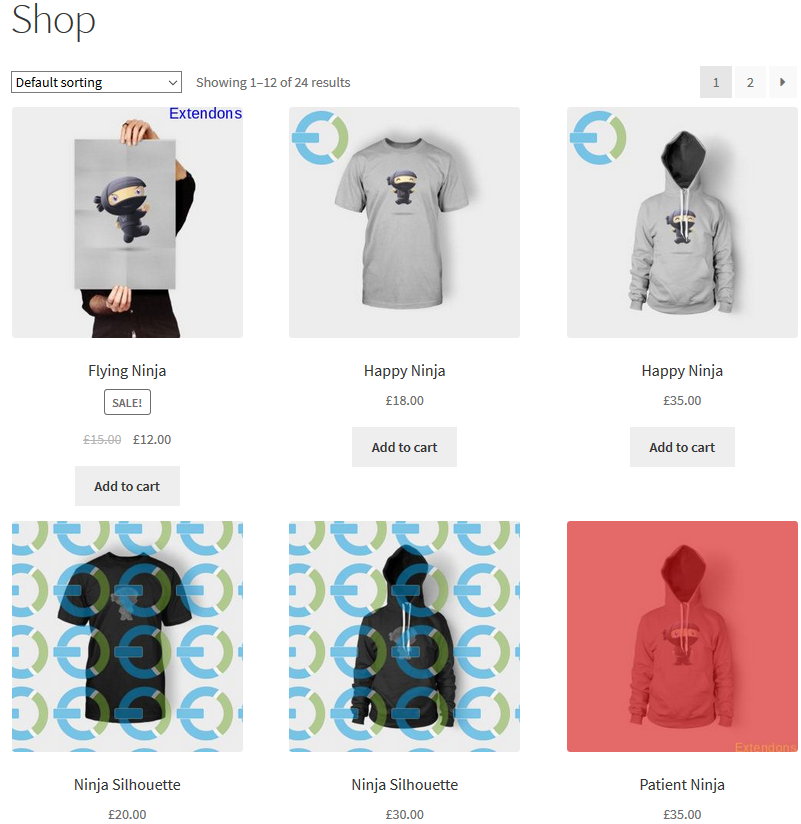 Customize Text Watermark for Better Display
The addition of text watermark further facilitates you with customization options. You can write a personalized text and choose a font size for various image displays.

Configuration options for WooCommerce Image Watermarks
The Image type watermark includes the addition of different images to product thumbnail and preview images. You can also configure watermark margins on product images.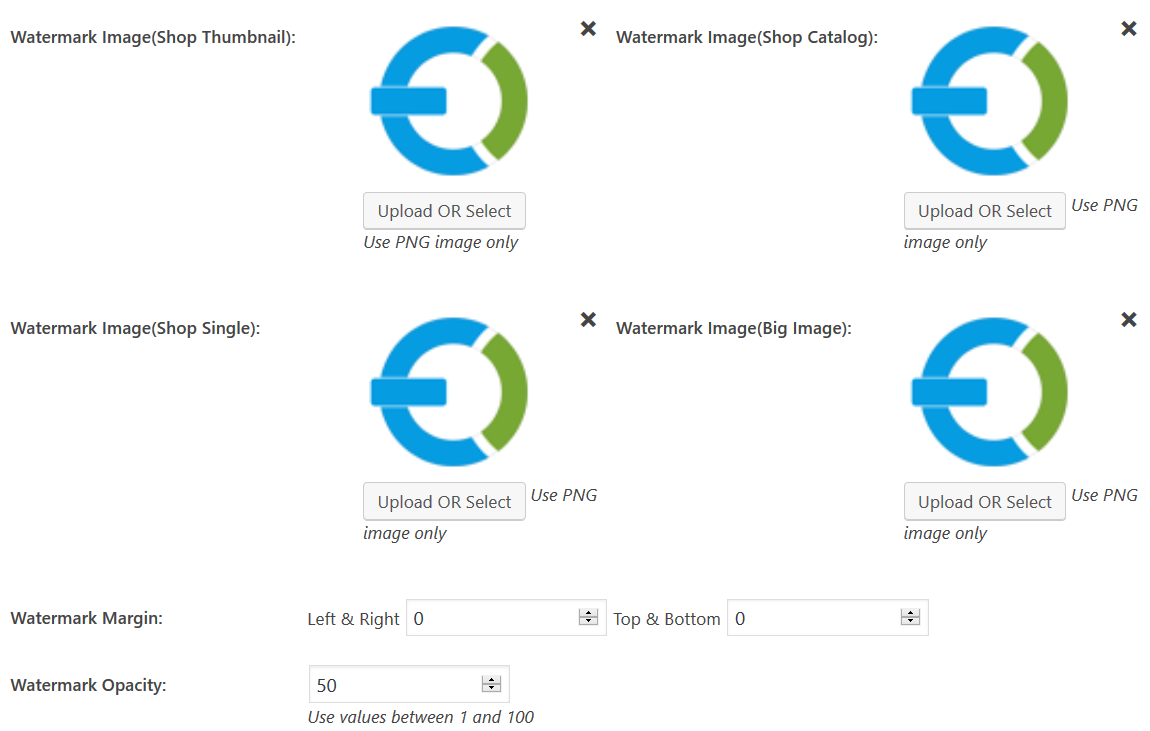 Choose Opacity and Placement for Watermark
WooCommerce Product Image Watermark plugin allows you to select opacity and position of a watermark. Whether you choose text or image type watermark, you can align it for a brilliant embossment.

Setup Rules for Adding Watermark to Product Images
WooCommerce watermark plugin enables you to create rules to automate the addition of watermarks on product images. You can create as many rules as you want to configure creative watermarks for varying products and categories.

Compatible with WPML
WooCommerce image watermark plugin is compatible with WPML (WordPress Multilingual Plugin).
See What Customers Says About Our Products
FAQs
1. Is this plugin works with product gallery images?
Ans. Yes, it works with product gallery images.
2. Does this plugin add the watermark on the fly or do the images have to be resized?
Ans. No watermark is not on the fly, a new image is created when you apply watermark and the size will remain the same.
3. Can it be turned off and on easily?
Ans. Yes, this can be turned off easily, just remove the rules to restore the images.
4. Does it permanently watermark the images if the plugin is deactivated?
Ans. You should remove the rules before deactivating otherwise watermarks will be remained on the images.
Change Log

Version 1.0.7 Updated:
Bugs Fixes


Version 1.0.6 Updated:
WPML Compatible


Version 1.0.5:
Compatibility with latest version of woocommerce. 


Version 1.0.4:
1) Some bug fixed.


Version 1.0.3:
New Features added:
1) Single Rule can be implemented.


Version 1.0.2:
Bug Fixed:
1) Bug fix with categories not shown in the rule
2) Bug fix with priority 

New Features added:
1) Repeat Watermark
2) Limit File upload size
3) Restrict to only png image for watermark
4) Add Progress bar so admin can see the progress of watermark implementation
5) Watermark background overlay
6) Remove image


Version 1.0.1:
New Features added:
1) Following languages translations has been added.
German, French, Italian, Spanish, Dutch 


Version 1.0.0
Initial release of pluign

[ad_2]
Source