[ad_1]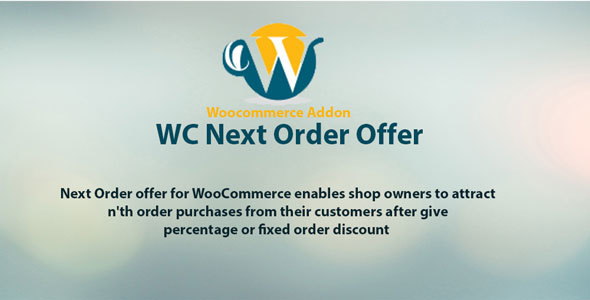 Description
Next Order offer for WooCommerce enables shop owners to attract n'th order purchases from their customers after give percentage or fixed order discount.
Key features
Quick and easy installation.
Nomber of order same cutomer after generate coupon.
After generated Coupon for this plugin, these coupon code send on user email with coupon expiry date.
Cart, checkout & MyAccount page real time notification for 'Woocommerce next order offer' status.
Nomber of day's after expired this coupon.
Allow order with coupon to be counted for 'WooCommerce Next Order Offer'
Discount Type.
Include & exclude product for discounted.
Include & exclude category for discounted.
Individual Use OR Not.
Exclude sale items or not.
This plugin generate coupon is usable other user email OR not.
Usage limit per coupon & user.
Minimum subtotal amount required for 'Woocommerce next order offer' count. if less subtotal so not counted in 'WooCommerce next order offer'.
Changelog
Version 1.1 – 05 Jul 2016
Fixed Order Count Issue on WooCommorce 2.6.1 latest version.
Version 1.1.2 – 13 Jul 2016
Added minimum order amount to applied coupon option
Delete expiry coupon automatically
Made separate option for min order amount to generate coupon and min order amount to generate coupon
Version 1.1.3 – 8 Aug 2016
Coupon Generate Process is Disable Of Guest Checkout
Version 1.1.4 – 4 Apr 2017
Active & Deactive Plugin to set Default options Issue
Added Coupon prefix options on plugin options page
Admin options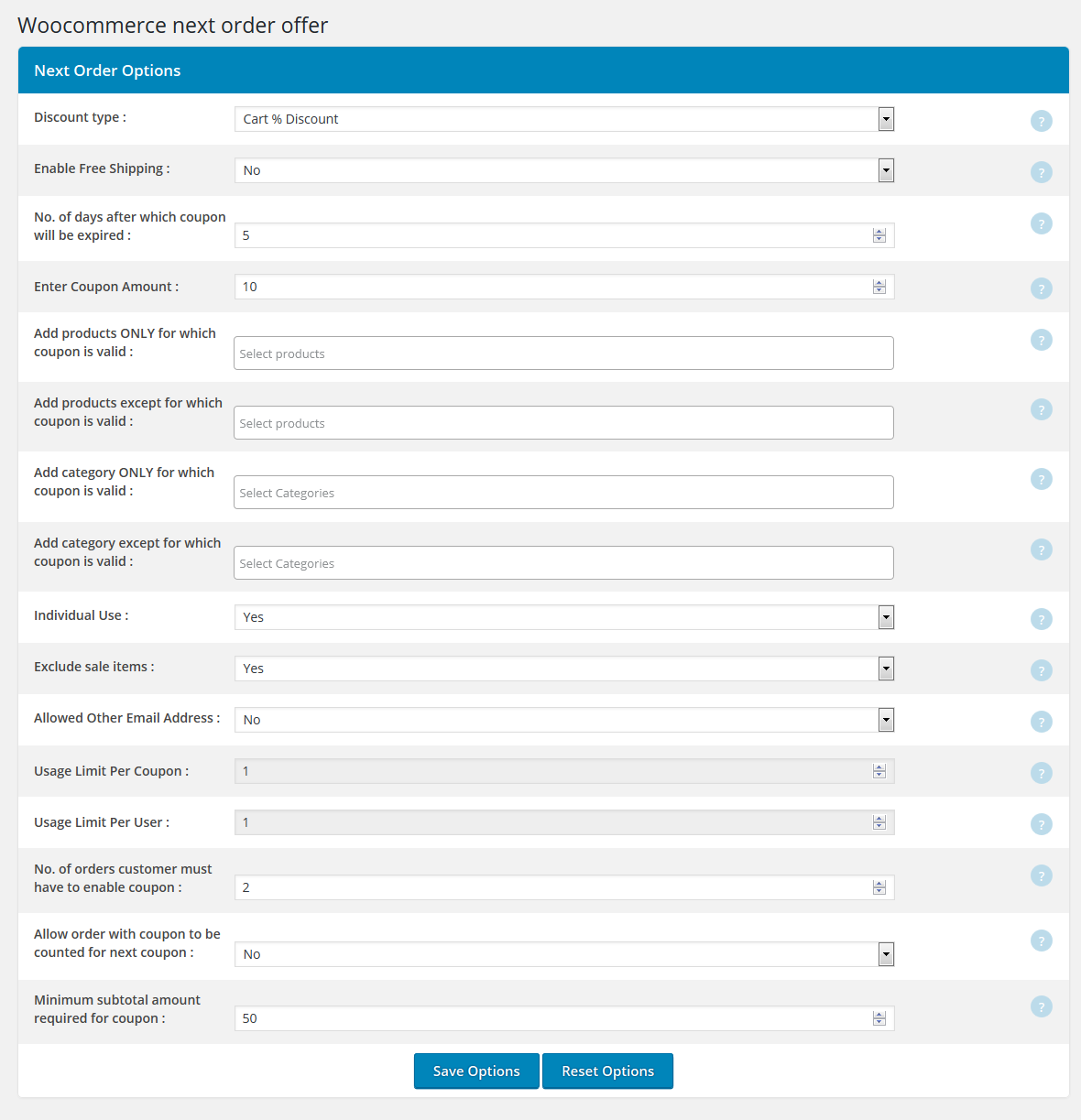 User Notifications
1)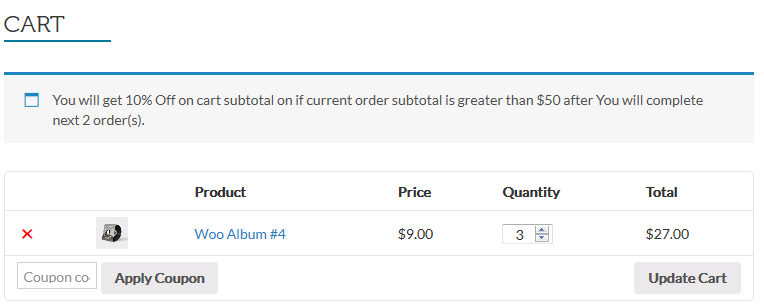 2)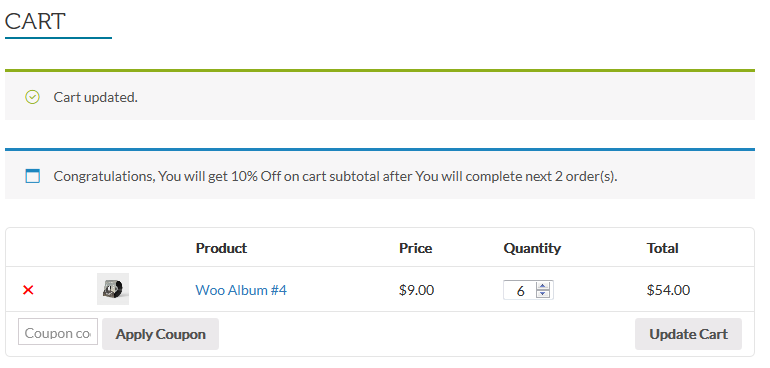 3)


4)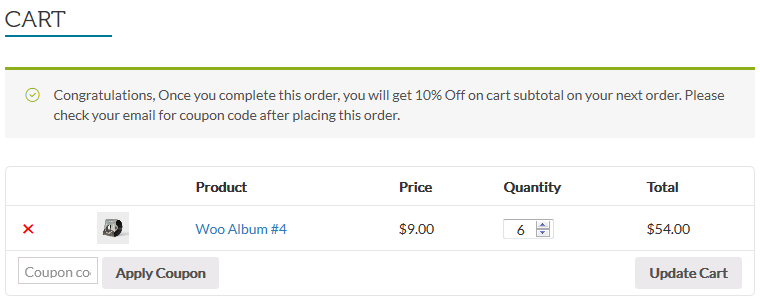 5)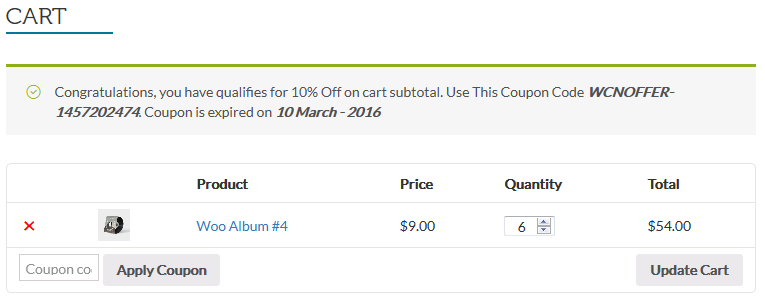 Demo
A live demo of the plugin can be seen here: WooCommerce Next Order Offer
[ad_2] Source