[ad_1]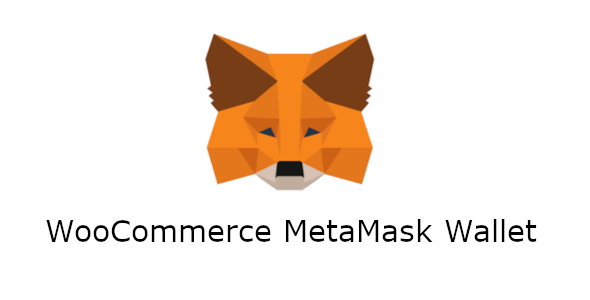 WooCommerce MetaMask Wallet Payment Gateway Integration.
MetaMask wallet is an online web3 wallet for managing, transferring and receiving ETH (Ethereum),BNB (Binance), MATIC (Polygon), AVAX (Avalanche), Fantom Opera (FTM), Huobi ECO Chain (HT),Cronos (CRO),KuCoin (KCS), BSC BEP20 tokens, Ethereum ERC20 Tokens, Polygon (MATIC) ERC20 tokens.
Features
Secure, Fast and Reliable Checkout Process.
Easy and Manageable Extension Settings.
Environment Mode supported Testnet and Mainnet
MetaMask Payment Button on the Checkout page
Mobile Browser Supported
Binance Smart Chain BEP20 token Supported.
Ethereum ERC20 token Supported.
Polygon(Matic) ERC20 token Supported.
Crypto Currency Supported
ETH (Ethereum )
BNB (Binance)
MATIC (Polygon)
AVAX (Avalanche)
Fantom Opera (FTM)
Huobi ECO Chain (HT)
Cronos (CRO)
KuCoin (KCS)
Celo (CELO)
TomoChain (TOMO)
IoTeX (IOTX)
OKXChain (OKT)
BITCOLOJIX (BTCIX)
BSC BEP20 token
Ethereum ERC20 token
Polygon(Matic) ERC20 token
Online Documentation
WooCommerce MetaMask Wallet Payment Gateway DOCS
WooCommerce Binance Smart Chain Payment Gateway DOCS
WooCommerce Ethereum ERC20 Chain Payment Gateway DOCS
WooCommerce Polygon (MATIC) Chain Docs
Online Demo
WooCommerce MetaMask Wallet Payment Gateway Demo
WooCommerce Binance Smart Chain BEP20 Token Payment Gateway
WooCommerce Ethereum Chain ERC20 Token Payment Gateway
WooCommerce Polygon Chain (Matic) ERC20 Token Payment Gateway
Watch Mobile Browser Demo
WooCommerce Binance Smart Chain BEP20 payment gateway – https://youtu.be/qBNPIEogz8s
WooCommerce MetaMask Payment Gateway – https://youtu.be/eUWGvRpUyc0
WooCommerce Polygon (Matic) ERC20 Chain Payment Gateway – https://youtu.be/JPHjNDXa42o
WooCommerce Ethereum ERC20 Chain Payment Gateway- https://youtu.be/_X2gQuih-WI
Changelog

# Changelog
= 1.10.4 =

- 20 May 2022
- UPDATE: BTCIX payment integration.
- UPDATE: BSC Token gets price update.
- UPDATE: BSC Morales API Web3API get price token integration.

= 1.9.4 =
* 08 April 2022
* UPDATE: Polygon(MATIC) ERC20 token payment integration.

= 1.8.4 =
* 07 April 2022
* UPDATE: Ethereum ERC20 token payment integration.
* UPDATE: Add new crypto payment currency Celo, TomoChain, IoTeX, OKXChain.
* UPDATE: Update Ethereum testnet network to Goerli.

= 1.7.4 =
* 03 April 2022
* UPDATE: Payment tampered logger.
* UPDATE: Payment tampered email Notification.
* FIXED: Payment tampered bug.

= 1.6.3 =
* 31 March 2022
* UPDATE: Mobile Browser Supported.
* UPDATE: WalletConnect for mobile Implemented.
* UPDATE: Web3Modal for mobile Implemented.
* UPDATE: Binance Smart Chain Bep-20 token Supported.

= 1.5.3 =
* 12 Feb 2022
* FIXED: MetaMask opening bug.

= 1.5.2 =
* 11 Feb 2022
* UPDATE: force validate customer billing and shipping settings.

= 1.4.2 =
* 30 Jan 2022
* UPDATE: add connect metamask button in plugin settings for wallet address.
* FIXED: fixed order payment error notice

= 1.3.1 =
* 23 Jan 2022
* UPDATE: add default crypto payment asset settings

= 1.2.1 =
* 14 Jan 2022
* FIXED: admin orders raw logs

= 1.2 =
* 14 Jan 2022
* UPDATE: Amount tampering validation
* UPDATE: MetaMask connect button on the checkout page
* UPDATE: MetaMask pay button on the checkout page

= 1.1 =
* 10 Jan 2022
* UPDATE: Add new crypto currency chain ids
         - Fantom Opera (FTM)
         - Huobi ECO Chain (HT)
         - Cronos (CRO)
         - KuCoin (KCS)
 * UPDATE: Default order status settings
 * UPDATE: MetaMask payment details in email receipt   

= 1.0 =
* 06 Jan 2022
* Initial release version


[ad_2]
Source