[ad_1]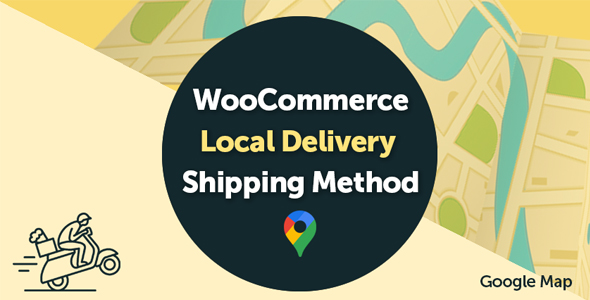 WooCommerce Local Delivery Shipping lets customers choose their location on Google map at checkout using HTML5 Geolocation to locate them self or Geocoding based on their address, order address coordination will be added in each order for admin, each user can save their coordination on my account address tab or in checkout page.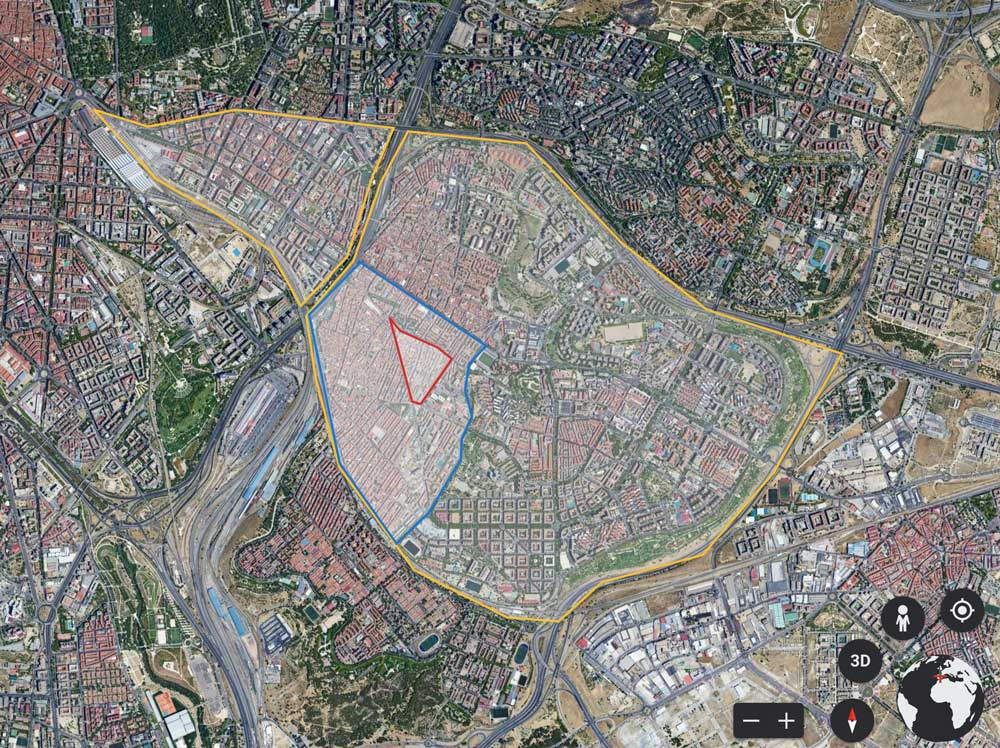 How it works? 
Create delivery zones using Google Earth polygons and export as KML archive
Have multi zones, separated zones, zones inside other zones or mixed
Create custom delivery zones in Woocommerce each with different delivery price
Using HTML 5 Geolocation customers can set their location on the map at checkout or based on their address using Geocode.
Customers can also move marker manually to correct their location.
Shipping price and tag will changes based on customer location and delivery zone
How does it notify the store admin? in the dashboard under order details page you will have the shipping and billing address on a map so you will know exactly where you need to send the products. Also the shipping address map will be attached in the new order email notification sent by Woocommerce.
Admin can manually put client location from WordPress Users menu. users can also modify they location in My Account page in address section. Email notification contains link to Google map with their address marked. location is saved as a different meta in orders and accounts so rural areas without an address can be located as well.
You can customize the Google map using the options that you will find in the Settings section of the plugin zoom level, zone border color and more.
Features:
Unlimited delivery zones
Compatibility with other shipping methods
Responsive, Mobile ready
HTML 5 Geolocation
Geocode positioning based on address
Hide map option for other shipping method
Free shipping zones option for cart total over limit
Checkout map position option
Many configuration options
Translation ready
Delivery map shortcodes for pages
Deactivate billing and shipping fields
and more …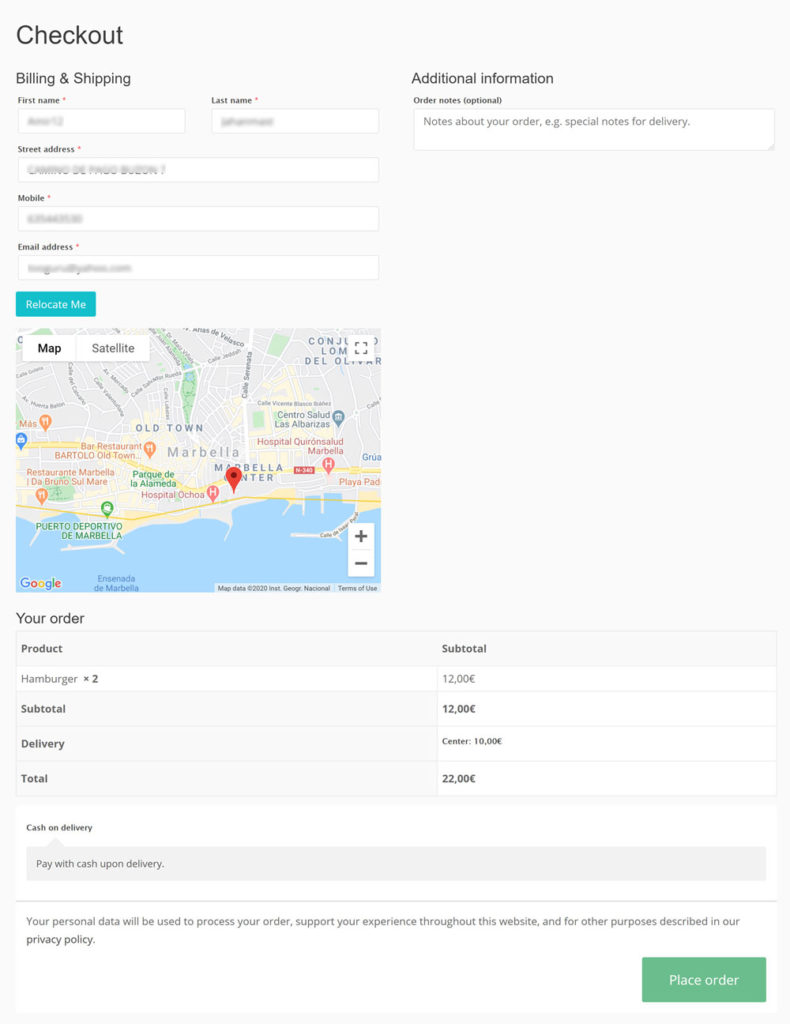 Local Delivery Shipping WooCommerce
Support
Documentation
Demo

= Version 3.0.1 (24 Dec 2020) =
 Map shortcode bug fixed
= Version 3.0.0 (22 Dec 2020) =
 Bug fixed out of zone product not purchasable
 Hide map option for other shipping zone
 Free shipping for each zone
 Removed fixed price option
= Version 2.0.5 (12 Oct 2020) = 
 Locate me button style
 Map position settings bug fixed
= Version 2.0.4 (12 Oct 2020) = 
 Free shipping option
 Checkout map position option 
= Version 2.0.3 (9 Oct 2020) = 
 Exclude products from fixed price delivery rate
 Bug fixed remove cart shipping calculator 
= Version 2.0.2 (6 Oct 2020) = 
 Draggable marker after Geocoding an address
= Version 2.0.1 (6 Oct 2020) = 
 Bug fixed unlimited delivery zones
= Version 2.0.0 (22 Sep 2020) = 
 Possibility of multiple zone without main zone 
 Geocoding based on client address
 User address map link at profile
 Possibility of multiple shipping methods with LDS
= Version 1.0.0 (1 Sep 2020) =
 Initial release  
[ad_2]
Source