[ad_1]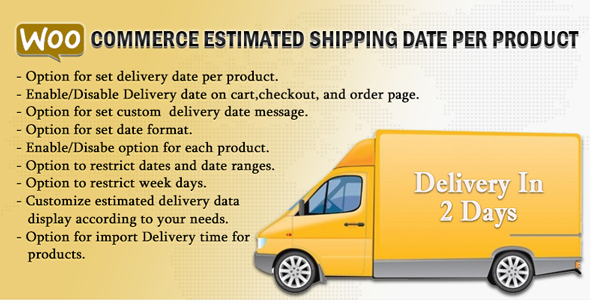 WooCommerce Estimated Shipping Per Product allow you to display estimated delivery date per product. You can display estimated delivery date on product page,cart page and checkout page. Using this plugin you can display estimated shipping date for each product.
Features
Option for enable delivery time for all products from plugin setting page.
Option for set delivery date per product.
Enable/Disable Delivery date on cart,checkout, and order page.
Option for set custom delivery date message.
Option for set date format.
Enable/Disabe option for each product.
Enable/Disabe option for display date in email
Hide estimation text for outof stock product.
Option to restrict dates and date ranges.
Option to restrict week days.
Customize estimated delivery data display according to your needs.
Supported Simple,variable,grouped product.
Import/export delivery time with woocommerce product import/export
You can import/export delivery time setting for product using woocommerce import/export
Option for set estimated date text for each product
Allow you to set estimated date between two day Ex: delivery between 24th march 2016 to 27th march 2016
Shortcode [rp_delivery_date] option for display delivery date to any custom position on product page
Support bulk edit for products delivery data
Support quick edit for product delivery data
Supports WPML-compatibility

Changelog

Version 3.5, May 05, 2021 
------------------------------------------------------------------------------------

Solved before add to cart button position issue

Version 3.4, April 29, 2021 
------------------------------------------------------------------------------------

Add shortcode [rp_delivery_date] option for display delivery date to any custom position on product page

Version 3.3, April 27, 2021 
------------------------------------------------------------------------------------

Solve minor error for admin order page

Version 3.2, April 26, 2021 
------------------------------------------------------------------------------------

Support woocommerce version 5.1.x

Version 3.1, March 04, 2021 
------------------------------------------------------------------------------------

Solved order text issue for variation
Support woocommerce version 5.0

Version 3.0, Sep 24, 2020 
------------------------------------------------------------------------------------

*  Solved JavaScript error of quick edit on categories pages

Version 2.9, Sep 8, 2020 
------------------------------------------------------------------------------------

* Add Support for import/export delivery time setting with default woocommerce import/export function
* Solve some minor issue
* Support Latest Woocommerce version 4.4.1

Version 2.8, July 14, 2020 
------------------------------------------------------------------------------------

* Solve some minor issue
* Support Latest Woocommerce version 

Version 2.7, May 23, 2020 
------------------------------------------------------------------------------------

* Solve some minor issue

Version 2.6, May 06, 2020 
------------------------------------------------------------------------------------

* Add option for display delivery date before add to cart button

Version 2.5, May 05, 2020 
------------------------------------------------------------------------------------

* Add option for display delivery text only for back order products

Version 2.4, April 28, 2020 
------------------------------------------------------------------------------------

* Add option for change order delivery text for each product

Version 2.3, March 31, 2020 
------------------------------------------------------------------------------------

* Support woocommerce version 4.0.X
* Solve some other minor issue

Version 2.2, Dec 21, 2019 
------------------------------------------------------------------------------------

* Solve some warning errors

Version 2.1, Dec 19, 2019 
------------------------------------------------------------------------------------

* Solve date translation issue

Version 2.0, Nov 14, 2019
------------------------------------------------------------------------------------

* Support woocommerce version 3.8.x
* Add global option for enable delivery time for all products

Version 1.9, Sept 26, 2019
------------------------------------------------------------------------------------

* Support woocommerce version 3.7
* Solved some minor issue

Version 1.7, July 4, 2017 
------------------------------------------------------------------------------------

* Support woocommerce version 3.x
* Solved some minor issue

Version 1.6, March 10, 2017
------------------------------------------------------------------------------------

* Solve some minor issue

Version 1.5, Jan 8, 2017
------------------------------------------------------------------------------------

* Add bulk edit and quick edit option for delivery data
* Make compatible with WPML plugin

Version 1.4, July 22, 2016 
------------------------------------------------------------------------------------

* Add option for hide estimation text for out of stock product
* Add option for display date in order email

Version 1.2, March 10, 2016 
------------------------------------------------------------------------------------

* Add option for set estimated date text for each product
* Allow you to set estimated date between two day Ex: delivery between 24th march 2016 to 27th march 2016

Version 1.1, Feb 29, 2016 
------------------------------------------------------------------------------------
* Add estimated date option for variable product


Rate our product

Please help us to make our product better and Please rate it with 5 stars. Your review is important to us.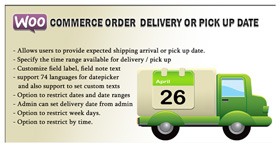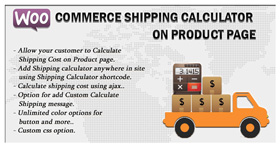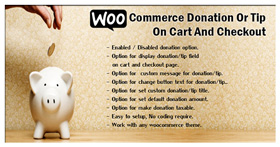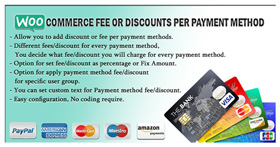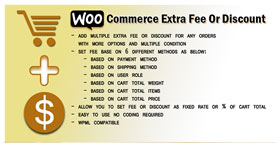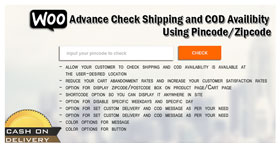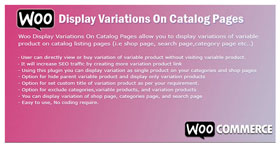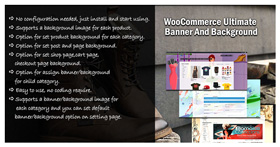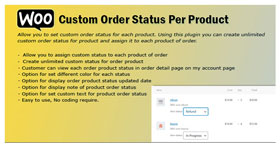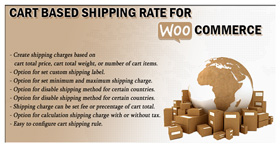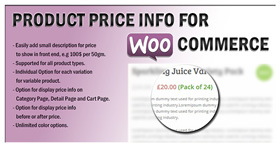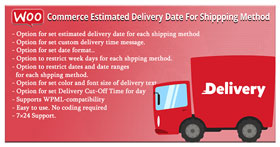 [ad_2] Source