[ad_1]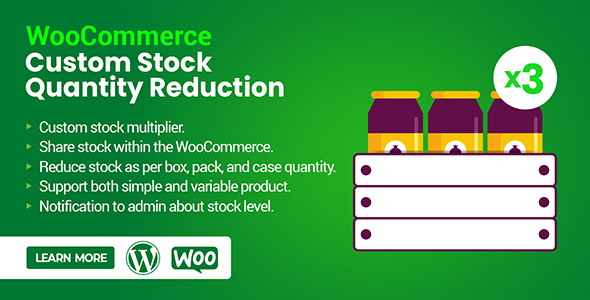 WooCommerce Custom stock Quantity Reduction plugin enables a multipliers stock per product variation to sell single, multiple boxes, case, bundles and packs. Which shares stock level within WooCommerce, Supports both simple and variable variation products with email notification to an admin about stock levels.
Features of WooCommerce Custom Stock Quantity Reduction

Custom stock multiplier
Share stock within the WooCommerce
Reduce stock as per box, pack, and case quantity
Support both simple and variable product
Notification to the admin about stock level
Possibility to sell products in bundles, case and packages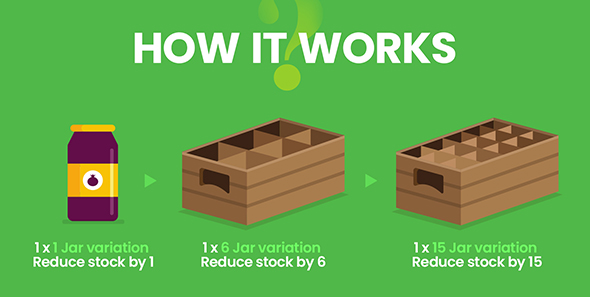 Variable Products with Stock Multipliers Working.

If you have a scenario in which you're selling Pepsi bottles bottle, not only this, but you want to sell in a pack, bundles, case etc. And have different quantity variation's options for customers to purchase.
1 Piece (Single Pepsi Glass Bottle)
3 Piece (Pack of 4 Bottles)
24 Piece (Case of 24 Bottles)

So for each variation, we have a custom stock multiplier field. As per the below image, we assume we have search 1, 4 and 24 piece quantity stock multiplier to variations.

Adding the Multiplier to each Product Variation

Now by Selecting each variation, you need to set a custom stock multiplier. In the below screenshot, we can set for reach variation itself with its actual stock quantity.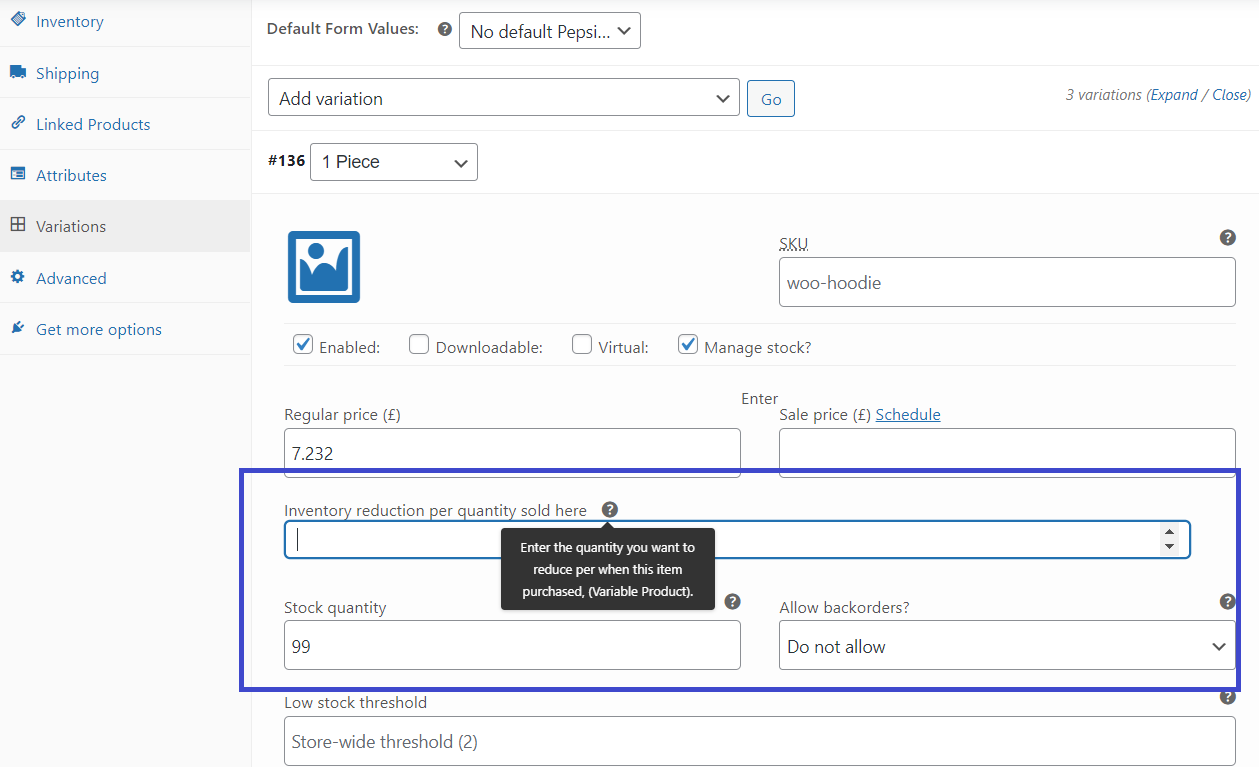 Product Single Page View with Custom Stock.

By default, when a customer purchased four quantity of any variation, WooCommerce would reduce only four items from quantity or whatever you order in quantity. But with WooCommerce Custom stock Quantity Reduction, if we call four pieces, 24 pieces, it will reduce multiplier quantity like 4 and 24 what we enter on the backend.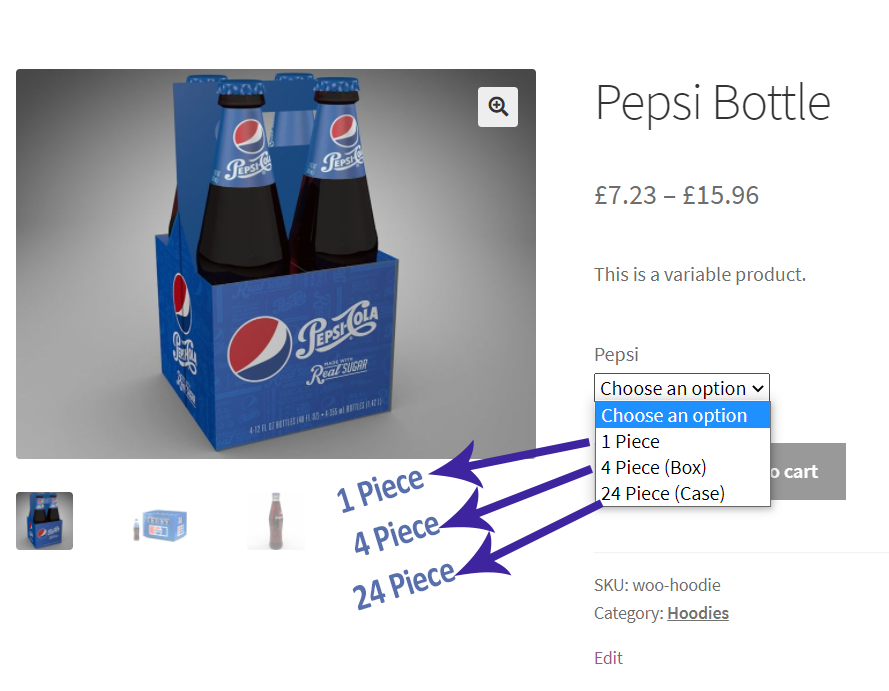 Order of Stock Reduction, Notice (Admin Order Page).

So when an order placed with those variations, the admin can see that it reduces the stock according to the stock multiplier.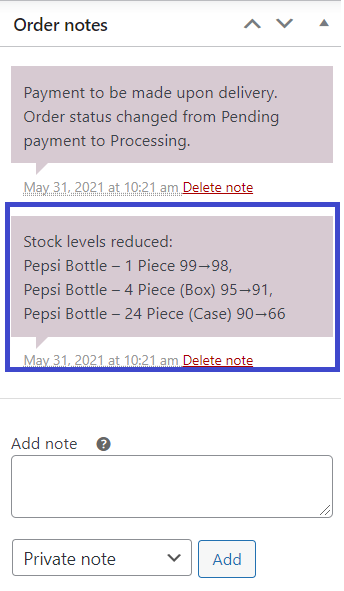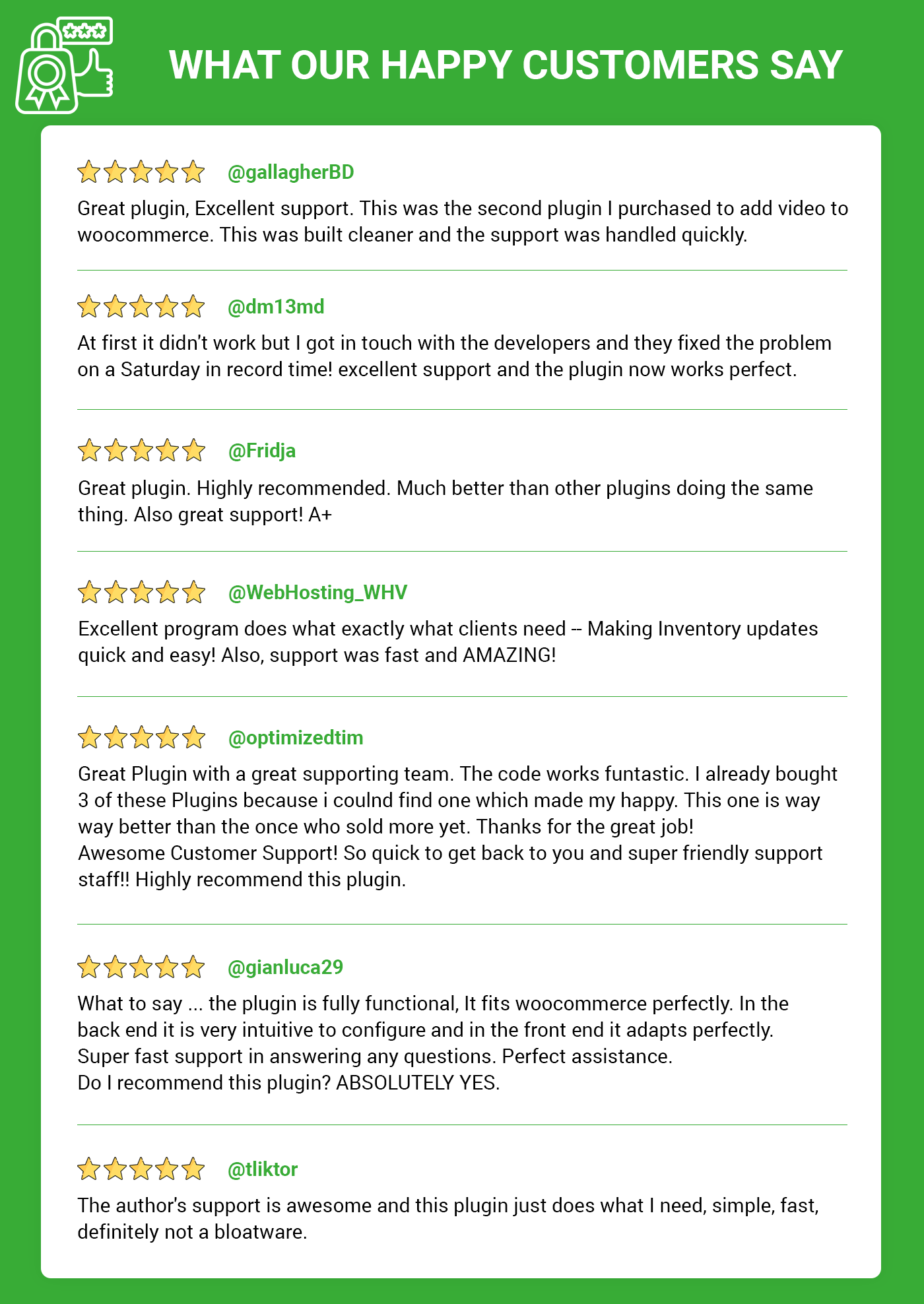 Pre-Translated Languages


Change log:


Version 1.0.4
Some Php fixed
WooCommerce & WordPress compatibility check
Version Updated


Version 1.0.3
Check the latest compatibility with WooCommerce & WordPress
Version Updated


Version 1.0.2
Review email template
Check the latest compatibility with WooCommerce & WordPress
Version Updated


Version 1.0.1
Review email template
Check the latest compatibility with WooCommerce & WordPress


Version 1.0.0
Initial release

[ad_2]
Source