Let your customers upload files easily to their order directly from the product page. WooCommerce Advanced
Files Uploader plugin allows customers to upload one or multiple files inside the product page with a simple and
easy to use AJAX drag & drop box.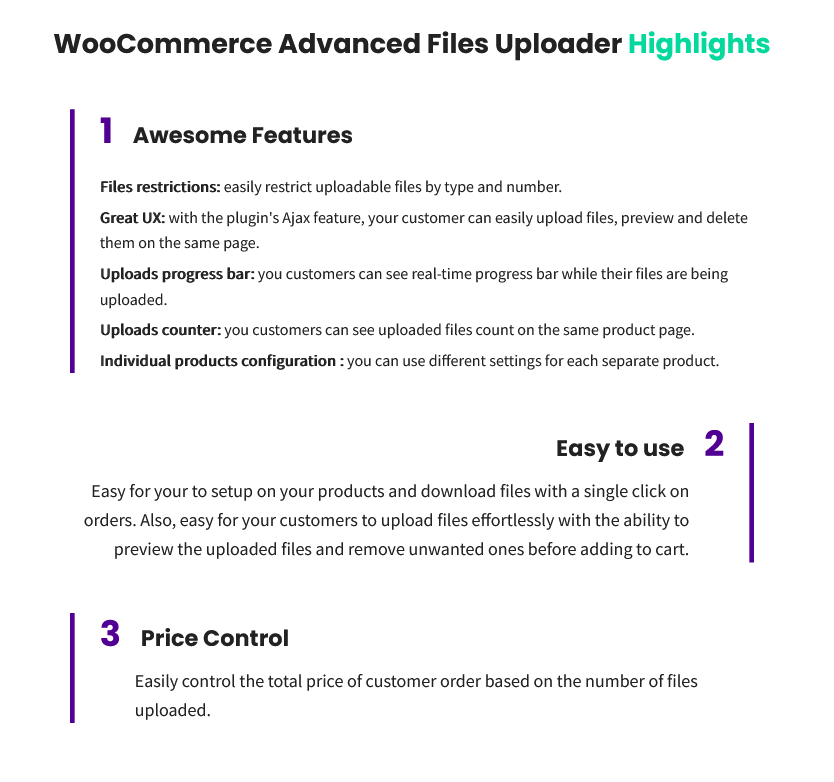 See the professionally designed drag & drop WooCommerce product file uploader in
action. The plugin is built entirely with our options and require no custom coding.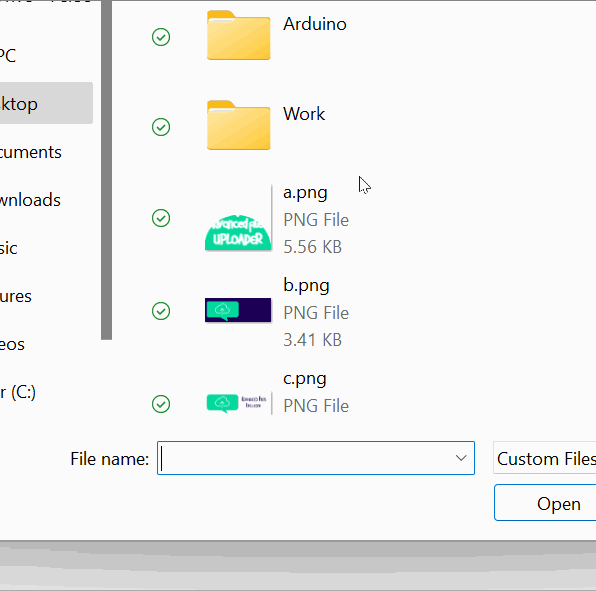 Full Features List
Drag & drop fancy AJAX uploader.
Unlimited file uploads without file size restriction.
Progress indication to show real-time progress while uploading for each file.
A files list that can be displayed conditionally on: cart, checkout, thank you, order details, and
emailnotifications.
Bulk download from the order edit page & Secure download links.
Auto removal of abandoned files.
Ability to Charge per file.
Ability to enable file quantity.
Ability to reflect file quantity on product quantity.
Ability to set maximum and minimum uploads.
Ability to allow specific file types ( eg; png, jpg ), or chose allowed file types from an existing list.
Full WooCommerce Support
Premium Support
Clean code
We're here to help – Premium Support
If you don't know where to start, or need help with the plugin, contact us an we'll be more than happy to help. Contact Support
Here
Changelogs

= 1.0.0 = May 07th, 2022
* First release

= 1.0.1 = May 08th, 2022
* General fixes ( translations, escaping strings, remove error supression..etc )
* Improvement: Additional validation on cart page to ensure max and min uploads are respected.
* Bug fix: Maximum Filename Length option was not working correctly.

= 1.0.2 = May 09th, 2022
* Removed unused code.
* Implemented 'use strict' for the JavaScript files to ensure they can run in strict mode.
* Fixed errors caused by "Override file types" option

Source