[ad_1]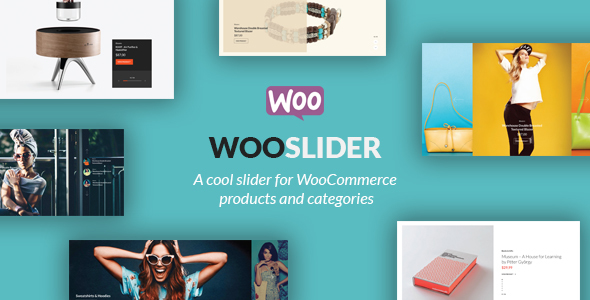 Woo Shop Slider – WooCommerce Slider For Products, Single Product and Categories
Create amazing content with one of our 8 totally different WooCommerce slider styles. You can easily place featured products in a cool responsive slider and let your visitors fully experience what you have to offer. Sliders generate a shortcode which means that they can be placed anywhere on your website and they will fit right into the content. We have also created a Visual Composer shortcode, so if you have both Visual Composer and WooShop Slider you can easily add new sliders to your content.


8 Different Sliders in 1
Kanji Slider
Best fit: Books, E-books, Posters, Apparel
Kanji slider is a perfect solution for displaying products like books, e-books, groceries, food, posters and apparel. Clean look and subtle design let the visitor focus on the product. The clear access to "quick view" and "view product" let user engage with the product. You can choose to display products or categories.
Card Slider
Best fit: Clothes. Jewelry, Hand Made, Sport
Card slider comes with 3 different layout options, left, right and center. It serves as an advanced product carousel. You can choose a category from which the products will be displayed and you can also modify the background image and content. It is perfect for displaying clothes and apparel.
Straight Slider
Best fit: Multipurpose
Straight slider is perfect for any form of products. It allows you to see the previous and next product or category and it has a cool transition effect once the user clicks on one of the navigation arrows. This woocommerce slider also has the ability to add transparent background to content. A true multipurpose product slider.
Polar Slider
Best fit: Tech, Appliances, Gadgets, Electronics
Polar slider is amazing at displaying consumer electronics, gadgets and overall tech equipment and gaming products. High tech design and separated navigation helps you emphasize your product or a category in a modern way. You can set custom height of the slider and choose which products will appear on it.
Roll Slider
Best fit: Single Product, Product Carousel
Roll slider is unique in the group because it has a cool feature to show one product and its featured images and description text in a form of a slider. It can also be a 2-row carousel – slider for all products from a certain category. A very versatile woocommerce slider.
Velocity Slider
Best fit: Clothes, Apparel, Hand Made
Velocity slider focuses on a featured product or a category. It displays a big image of that item and on the right side it shows related products or categories that you have selected. You can scroll through the related items and by clicking on them you are taken to that product page.
Suburb Slider
Best fit: Games, Furniture, Clothing, Food
Suburb slider is designed in a cool way so that it can be placed anywhere on the website and still look cool. It has a nifty feature of displaying a preview of next slide and when the user hovers over that slide it shows a preview text of that slide. It is perfect for displaying furniture games or anything else that you see fit.
Casual Slider
Best fit: Clothes, Furniture, Pets
Casual slider lets you present your products or categories as a simple-to-use and very easy to create slider. Simply select a category or multiple categories and WooSlider will do the rest. It will automatically take your products, categories, category images or description and it will create a functional slider for you to place anywhere as a shortcode.
Woo Shop Slider Features
Lazy Loading
Each product is loaded only when a user slides to that product making your page easier to load and prevents enormous loading time.
Visual Composer Friendly
Woo Shop Slider has a native icon in Visual Composer. You can add WooSlider as a VC element and select which slider you want to load.
Quick View
Each product in WooSlider has a quick view option integrated within and the button for "quick look" is automatically added next to "view product" button
Responsive Design
WooSlider will fit perfectly on every screen regardless of the position that it is placed on. Try it out.
Swipe Functionality
Every version of WooSlider has the option to swipe over the content in order to go through the slider. This is especially functional on small devices.
Very Easy To Install and Setup
There are 3 simple steps that you need to follow in order to properly install and use Woo Shop Slider. First you need to install the plugin, then you need to select the version of the slider that you like most and you need to select your categories or products and you are good to go.
Backend Options
Complete setup of Woo Shop Slider for WooCommerce is very intuitive and user friendly. The backend is intuitive and forthcoming and it allows you to change plenty of things in the slider that you want. You can check out the backend screenshot here
Change log
Update: July 1st, 2019
+ Version 1.2.7
- Fixed: PHP Fatal error: Uncaught Error: Call to undefined method Shindiri_Woo_Slider_WC_Product::get_title()
- Added: Casual slider new option "Slider direction" 

Update: November 20th, 2018
+ Version 1.2.6
- Fixed: Category slug with non latin characters was causing problems when selecting categories to display in admin multi-select field

Update: September 07th, 2018
+ Version 1.2.5
- Added: Filter hook shindiri_woocommerce_quick_view. Allows theme authors to force enable quick view in general for plugin

Update: August 27th, 2018
+ Version 1.2.4
- Added: View product button in quick view for simple products, next to add to cart button
- Added: Filter hook shindiri_woocommerce_quick_view_shop_loop. Allows theme authors to force enable quick view button in WooCommerce loop template
- Update: Translation files update

Update: August 14th, 2018
+ Version 1.2.3
- Fix: Error - Catchable fatal error:  Object of class WP_Error could not be converted to string
- Fix: Warning: Illegal string offset. Slider version 3
- Update: Translation files update

Update: July 31st, 2018
+ Version 1.2.2
- Fix: Error - Cannot use string offset as an array for PHP >= 7.1

Update: August 28th, 2017
+ Version 1.2.1
- Fix: ace.js script conflict with Visual Composer on admin edit screen
- Fix: VAT calculations now display correct product price

Update: May 19th, 2017
+ Version 1.2.0
- Fixed: Small plugin admin and frontend css fixes
- Fixed: Avada quick view quantity buttons conflict
- Update: Compatible with WooCommerce 3.0.0 and versions above and below
- Update: Translation files update
- Added: Random products sorting for all slider versions
- Tested: Compatibility with Visual Composer 5.1.1.
- Tested: Compatibility with WordPress 4.7.5

Update: November 23rd, 2016
+ Version 1.1.7
- Fixed: Card slider hover on slide hide image if no second image for product.
- Updated: WooCommerce 2.6.8 now compatible
- Updated: Compatibility with Visual Composer 5.0.0
- Important: New minimum required Visual Composer plugin version is 4.4.0

Update: October 26th, 2016
+ Version 1.1.6
- Fixed: Quick view "view cart" button custom background color. View cart that appear after product is added to cart in quick view modal window
- Fixed: Rare case fatal error if lite version and full version are activated simultaneously
- WooCommerce 2.6.5
- Visual Composer 4.12.1
- WordPress 4.6.1

Update: June 23rd, 2016
+ Version 1.1.5
- Updated: WooCommerce 2.6.1 now compatible
- Fixed: Wrong check in locate_template function

Update: 26.02.2016
+ Version 1.1.4
- Added: New option to override featured product or category link with Your custom destination link. Added for sliders: Card Slider, Velocity Slider, Roll Slider
- Fixed: Card Slider - Price on sale is now next to regular price. Title have smaller font size for responsive versions and for screen width less than 480px
- Fixed: Roll Slider - Category display is redesigned for responsive version for screen width less than 600px
- Fixed: Roll Slider - Product title on category display can now have more than one line of text
- Fixed: Straight slider - Left arrow not aligned correctly
- Fixed: All slider versions - External/Affiliate product now show price with discount instead of only discount price
- Updated: Translation files

Update: 24.02.2016
+ Version 1.1.3
- Fixed: Quick look product sale ribbon displayed on all products instead only on those on sale
- Fixed: Multisite failed to activate Quick look component

Update: 23.02.2016
+ Version 1.1.2
- Fixed: Quick look button displayed on shop and product category pages if no slider created
- Fixed: Removed dependency between shortcode classes when sanitizing array
- Fixed: Strait slider not working when there are less than 4 slides
- Updated: Translation files

Update: 19.02.2016
+ Version 1.1.1
- German translation
- Translation files updated with new strings
- Added option for common settings: Quick Look button on shop products. Disable or enable Quick View Button on all products in shop and product categories

Update: 12.02.2016
+ Version 1.1.0
- Fixed: polar slider pagination progress bug on tablets
- Added. Admin style options: Main color, button text color, button type (filled, outlined, rounded). All style options separated in it's own section
- Added. Disable quick look option
- Added. Filter hook to override Quick Look button and hook some other html with different functionality.
- Translation files update

Credits
All images used in the preview are only for demo purposes. All the images are copyrighted and licensed to their respective authors and owners.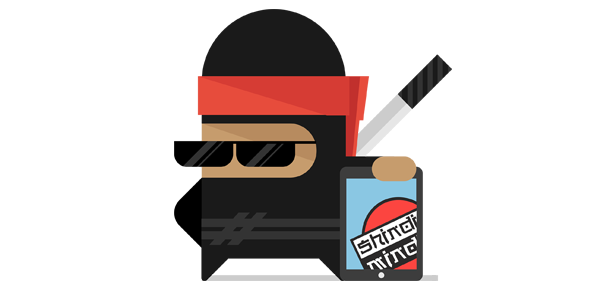 [ad_2]
Source