[ad_1]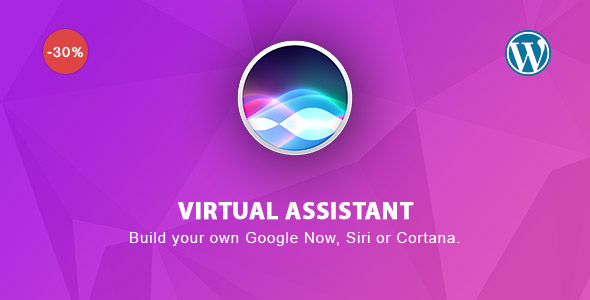 Virtual Assistant, Voice command for WordPress, build your own Google Now, Siri or Cortana.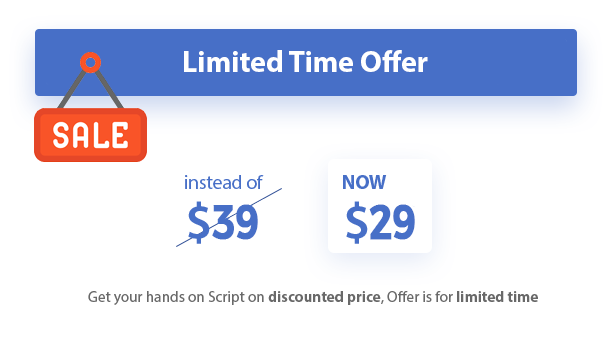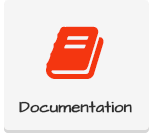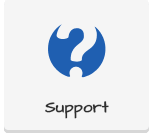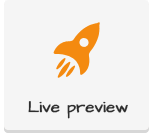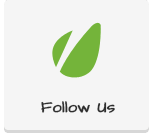 Features List
Unlimited Voice Commands you can create for Virtual Assistant.
Speech: make your blog speak
Scroll down, up, middle, top, bottom, to element, to position you want
Go to any link as popup, new tab.. with custom param (You can search with google, instagram, etc…)
Click to any element on your page
What time is it?
Work in Back-end & Front-end
Go to create new Post or Page, Product, Tags, Categories etc…
Add product to cart (Woocommerce)
Advanced Custom Activity: You can do any want with custom javascript

Insert Title by command voice
Insert Content post command voice
Insert Tags
Insert Categories
Find end install plugin
Etc…

Support almost language in this planet
And more features what you want, just tell us.
Requirements and support
https connection is mandatory. If your website doesn't have a ssl certificate (https connection), a dialog will be prompted every time you load a page or after every vocal command (depending by browser and settings).
Voice is converted into text using webkitSpeechRecognition so an active internet connection is mandatory.
Plugin works properly only with Google Chrome due the fact it uses webkitSpeechRecognition. It has been tested also with lastest versions of Firefox, Opera, Safari and it works, but full working is guaranteed only with Google Chrome and Opera. On demo site you can find a test page that allows you to know if either speech synthesis and speech Recognition works on your browser.





Languages support
Afrikaans af
Basque eu
Bulgarian bg
Catalan ca
Arabic (Egypt) ar-EG
Arabic (Jordan) ar-JO
Arabic (Kuwait) ar-KW
Arabic (Lebanon) ar-LB
Arabic (Qatar) ar-QA
Arabic (UAE) ar-AE
Arabic (Morocco) ar-MA
Arabic (Iraq) ar-IQ
Arabic (Algeria) ar-DZ
Arabic (Bahrain) ar-BH
Arabic (Lybia) ar-LY
Arabic (Oman) ar-OM
Arabic (Saudi Arabia) ar-SA
Arabic (Tunisia) ar-TN
Arabic (Yemen) ar-YE
Czech cs
Dutch nl-NL
English (Australia) en-AU
English (Canada) en-CA
English (India) en-IN
English (New Zealand) en-NZ
English (South Africa) en-ZA
English(UK) en-GB
English(US) en-US
Finnish fi
French fr-FR
Galician gl
German de-DE
Greek el-GR
Hebrew he
Hungarian hu
Icelandic is
Italian it-IT
Indonesian id
Japanese ja
Korean ko
Latin la
Mandarin Chinese zh-CN
Traditional Taiwan zh-TW
Simplified China zh-CN ?
Simplified Hong Kong zh-HK
Yue Chinese (Traditional Hong Kong) zh-yue
Malaysian ms-MY
Norwegian no-NO
Polish pl
Pig Latin xx-piglatin
Portuguese pt-PT
Portuguese (Brasil) pt-BR
Romanian ro-RO
Russian ru
Serbian sr-SP
Slovak sk
Spanish (Argentina) es-AR
Spanish (Bolivia) es-BO
Spanish (Chile) es-CL
Spanish (Colombia) es-CO
Spanish (Costa Rica) es-CR
Spanish (Dominican Republic) es-DO
Spanish (Ecuador) es-EC
Spanish (El Salvador) es-SV
Spanish (Guatemala) es-GT
Spanish (Honduras) es-HN
Spanish (Mexico) es-MX
Spanish (Nicaragua) es-NI
Spanish (Panama) es-PA
Spanish (Paraguay) es-PY
Spanish (Peru) es-PE
Spanish (Puerto Rico) es-PR
Spanish (Spain) es-ES
Spanish (US) es-US
Spanish (Uruguay) es-UY
Spanish (Venezuela) es-VE
Swedish sv-SE
Turkish tr
Zulu zu


Changelog:

v2.3.0
2021 - Apr - 08
feature Password field
improvement Core 1.4.3
improvement compatible with WP 5.7
improvement minor Javascript
improvement style About page
bug-fix minor CSS
bug-fix minor Javascript

v2..2.9
2021 - Mar - 18
improvement minor Javascript
improvement minor CSS
bug-fix minor CSS
bug-fix minor Javascript

v2.2.8
2021 - Mar - 08
feature Hover style in admin
feature Lib tippy js
improvement Core 1.4.2
improvement minor JS

v2.2.7
2021 - Feb - 08
feature Clipboard Function
feature About Class
improvement Core 1.4.1
improvement minor CSS for component
bug-fix minor CSS

v2.2.6
2021 - Jan - 25
feature link to Support and Guide for about-page in backend
improvement Style for about-page in back-end
improvement  Core version 1.4.0
bug-fix minor css

v2.2.5
2021 - Jan - 06
improvement style button in admin panel
improvement html-Dom Class to 1.9.1
improvement  Core version 1.3.9.1

v2.2.4
2020 - Dec - 11
improvement style for about page
improvement style for settings page
improvement  Core version 1.3.9
bug-fix javascript button delete
bug-fix javascript button add

v2.2.3
2020 - Oct - 16
improvement  Core version 1.3.8
improvement  UI
bug-fix  Compatible with WP 5.5.1
bug-fix  Compatible with Colorpicker

v2.2.2
2020 - Aug - 12
improvement  Core v1.3.7
improvement  Style form in plugins settings
improvement  Update items in about-page
bug-fix  Conflict CSS with WPB

v2.2.1
2020 - July - 28
improvement  Core v1.3.6
improvement  Tab navigation for Option settings page
improvement  "About" page
bug-fix  Minor javascript

v2.2
2020 - June - 03
improvement  Get data settings
improvement  Speech Recognition Systems
improvement  Performance javascript

v2.1
2020 - May - 20
feature  Quality feedback
improvement  Support FA font
improvement  UI admin

v2.0
2020 - May - 6
feature  CSS admin
improvement  Css delete checked
improvement  JS delete all checked
feature  Automatic voice recognition
feature  Bubble
feature  Popup command
feature  Css UI frontend

v1.3.7
2020 - April - 13
improvement  font icon remove all
improvement  Css remove all
improvement  Css in core

v1.3.5
2020 - February - 27
improvement  Core 1.3.5
improvement  Color Text
improvement  Color Icon
feature  Color Icon Hover

v1.3.4
2020 - February - 10
improvement  Core 1.3.4
feature  Virtual Assistant voice Slovak
feature  Virtual Assistant voice Danish
feature  Virtual Assistant voice Latin
feature  Virtual Assistant voice Tamil

v1.3.3
2020 - January - 30
improvement  Api about page
bug-fix  Input
improvement  Color Text Popup
improvement  Documentation

v1.3.2
2020 - January - 16
improvement  Core 1.3.3
improvement  Improve Performance
improvement  Extension JS
improvement  Extension UI

v1.3.1
2020 - January - 03
feature  API page
feature  Color text popup
feature  Secondary Color
improvement  Save custom color
improvement  Documentation

v1.3.0
2019 - December - 16
feature  Color manage
feature  Google font
bug-fix  About page
improvement  Core 1.3.2

v1.2.9
2019 - December - 05
improvement  Speak
improvement  Read
feature  About
improvement  Core 1.3.1

v1.2.8
2019 - November - 18
feature  Css for Activity Speak
feature  Css for Activity Read
improvement  Delete Command in Admin Panel
improvement  Conflict with Revolution

v1.2.7
2019 - November - 01
improvement  Add Time activity
improvement  Add Virtual Assistant in Backend
improvement  Add Go to link with replacing spacing
improvement  Update Custom JS style

v1.2.6
2019 - October - 02
feature  Extension JS
feature  Extension UI
improvement  Core v1.2.9
improvement  Input Custom JS
improvement  Documentation

v1.2.5
2019 - September - 05
feature  Notice messenger
improvement  Core v1.2.8
improvement  Added the delete multiple items function
bug-fix  Show popup

v1.2.4
2019 - August - 01
improvement  Enable in Backend
improvement  Language Speak in
improvement  Text Instruction
improvement  Core v1.2.7

v1.2.3
2019 - July - 10
feature  Css for input custom Js
feature  Js for event save
feature  Width & Height for the popup
improvement  Core v1.2.6

v1.2.1
2019 - June - 10
feature  Custom Js
improvement  Target
improvement  Spacing
improvement  Core v1.2.5
improvement  Simple HTML Dom Lib 1.9

v1.2
2019 - May - 20
feature  Scroll
feature  Add to cart
feature  Time
feature  Event click
improvement  Core v1.2.4

v1.1.9
2019 - May - 10
feature  Target
feature  Spacing
improvement  Speak Content Finally
bug-fix  Speak voice

v1.1.8
2019 - April - 4
improvement  Voice Command (*)
feature  Activity Speak
feature  Activity Read
feature  Go to link
improvement  Core v1.2.3

v1.1.7
2019 - March - 13
feature  Enable in Backend
feature  Language Speak in
feature  Text Instruction
improvement  Virtual Assistant voice
improvement  Core 1.2.2

v1.1.6
2018 - Jan - 9
feature  Speak voice
feature  Speak Instruction option
feature  Virtual Assistant voice
feature  Added the delete multiple items function
improvement  Core 1.1.4.5

v1.1.5
2018 - December - 5
feature  Notice messenger
feature  Js for Notice
feature  Css for Notice
improvement  Core 1.1.4.4
improvement  Documentation

v1.1.4
2018 - October - 21
improvement  Add Click on the element
improvement  Add Scroll to element in the page
improvement  Documentation
bug-fix  Fix CSS cached

v1.1.3
2018 - Aug - 18
feature  Documentation
improvement  Improve Performance
improvement  Core 1.1.4.2
bug-fix  Conflict with Revolution

v1.1.2
2018 - 7 - 20
feature  Css for button
feature  Js for event input
bug-fix  Js for open popup
bug-fix  Click to element

v1.1.1
2018 - 5 - 24
feature  Add Time activity
feature  Add Virtual Assistant in Backend
feature  Add Go to link with replacing spacing
bug-fix  Scroll to element

v1.1
2018 - 6 - 23
feature  Add Click on the element
feature  Add Scroll to element in the page
improvement  Add Scroll Up
improvement  Add Scroll Down
improvement  Update Custom JS style
improvement  Update Core 1.1.3

v1.0.1
2018 - 5 - 24
feature  Add Scroll Up
feature  Add Scroll Down
bug-fix  Delete Command in Admin Panel
bug-fix  Scroll Command

v1.0
2018 - 5 - 11
feature  Init.

[ad_2]
Source