[ad_1]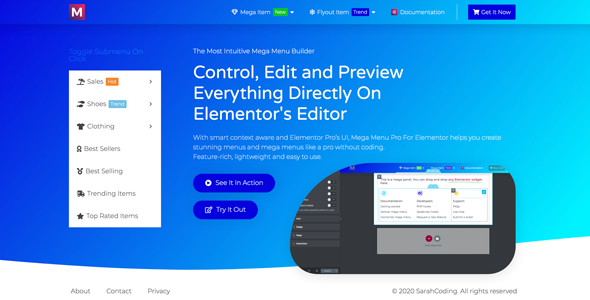 A smart, lightweight and intuitive mega menu builder for Elementor artisans. With its smart context-aware, Elementor Pro's UI and hundreds of controls, you can create stunning menus and mega menus like a pro without touching any code. Try it out!
LATEST VERSION 1.0.5 – MARCH 1, 2021
Based on invaluable feedback from users, below are the most-wanted changes we made in this version:
Hybrid mega menu layout
We have some users who need to build a really big mega menu for sites like a super market or a portal. It requires nested mega items inside flyout items that nested inside the top level menu items and a combination of vertical layout with horizontal layout.
It's a little hard and tricky but we finally made it:
Accessibility Enhanced
Some users reported a bug of discontinuous navigation when navigating links inside a mega item using tab key. We fixed it and also made some accessibility enhancement. You may try it out on the preview page.
Sticky menu header
Now when scrolling down on a long mega menu item, the Paged menu header will stick to the top of the menu to help users navigate your nav menu more easily.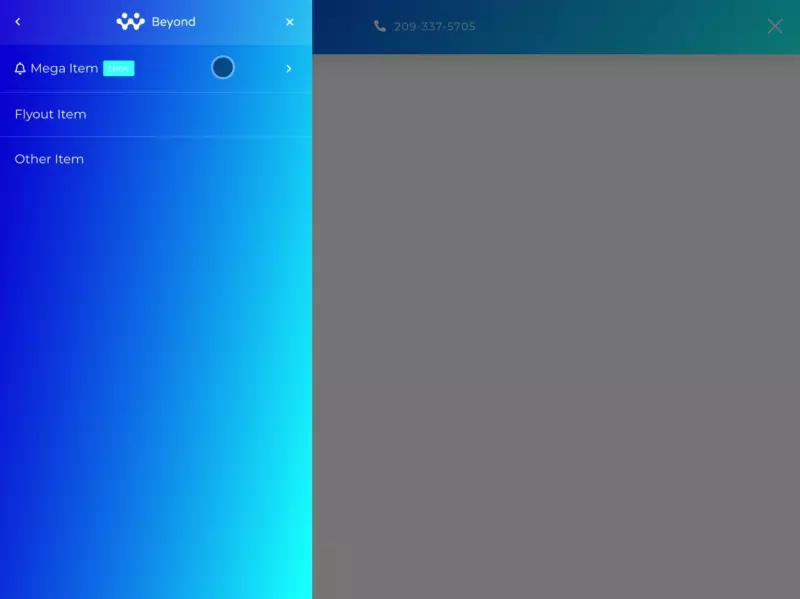 We also fixed the whitespace issue caused by the difference between the height of the main menu and sub menus.
Auto Update
Now, you don't have to manually update the plugin anymore. Once you activated your license, the plugin will receive updates automatically via the the WordPress auto-update system.
Those are the most important things we want to highlight. Below is a full list of changes in version 1.0.5:
Bug Fixes
Discontinuous navigation inside mega items.
Submenus keep flickering when using FadeInUp animation.
Dropdown Mobile Menu automatically closes when scrolling.
New Features
Disable menu item link.
Hybrid mega menu layout.
Border radius for flyout submenu.
Control to reset Paged Mobile Menu after closing.
Borderline for top level items of the Desktop Menu.
Icon for closing state of the Custom Toggle Icon Type.
Control to set min-height of Paged Mobile Menu to avoid jumping elements which are inserted after the nav menu.
Enhancement
Remove H4 tag from Paged mobile layout for better SEO.
Paged Layout's Heading now supports regular image formats.
Deprecation
Requires Elementor version 2.9.4 at least.
No longer support ".elementor-row" HTML class in favor of Elementor's Optimized DOM Output.
For full changelog, please refer to release changes!
[ad_2]
Source