[ad_1]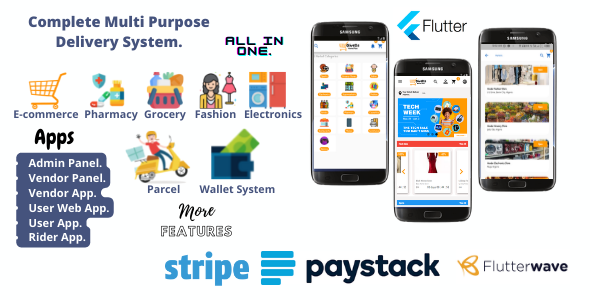 Complete multivendor and Courier/Logistics delivery system.
This is a complete multivendor system with admin web dashboard, User web and app, vendor web and app and rider
app.
App features
System contains a User app and web, Vendor app and web, Rider app and Admin web app.
Firebase Authentication.
Firestore as database.
Multiple payment system(Stripe, Paystack, Flutterwave and Cash on delivery).
Multi language support(Spanish, English, Portuguese).
Auto-Address From Geo Location.
Google map integration.
Push notifications(OneSignal).
Order tracking.
Beautiful and User friendly UI.
Simple and clean animations.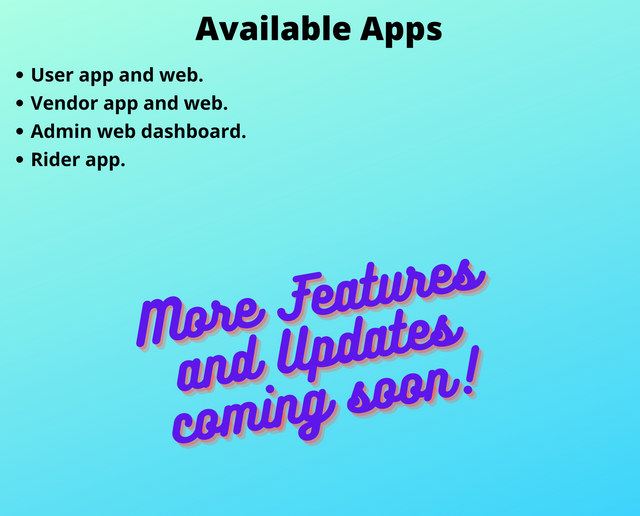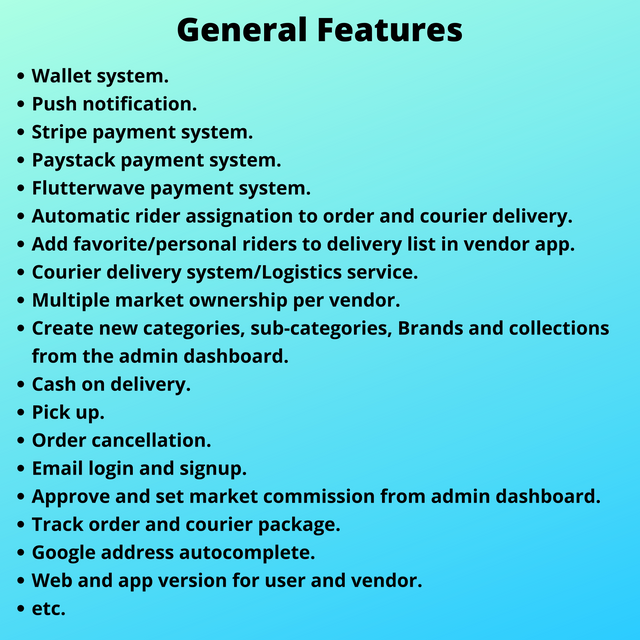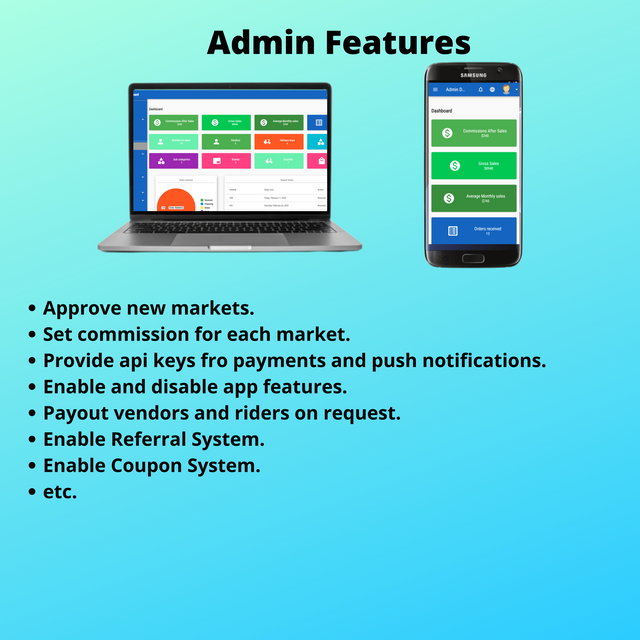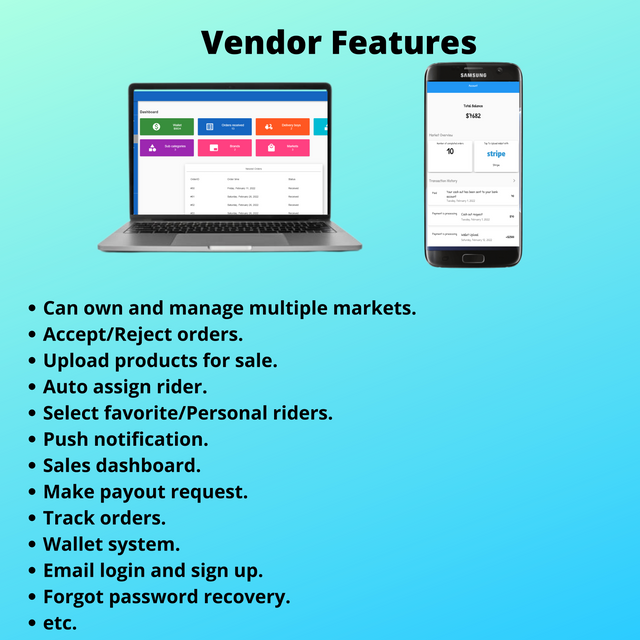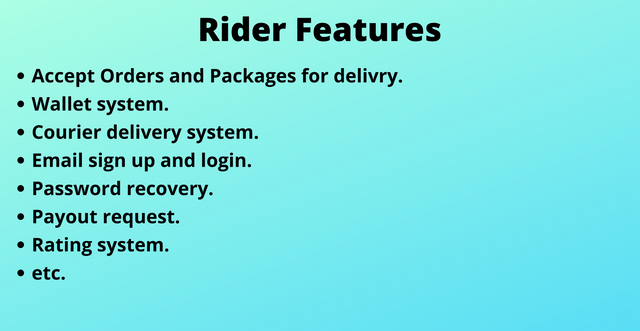 App Concept.
The concept behind the delivery system, is to own as many markets of different categories as a vendor, Upload your products products base on category, collections and brands. Select your personal riders from list of registered riders to deliver your products to a registered user. A rider from your list of riders is automatically assigned an order to be delivered and tracked while the order is being processed to the user.
Cash delivery, card system and pick up is made available in this system for the user to select.
Parcel delivery is also available for users to register a parcel to be delivered to a destination where the price is calculated either by weight in Kg or distance in Km and this is decided by the Admin. Expect more features and update weekly/monthly.
Demo Creditials.



User name: vvendor666@gmail.com
Password: 123456

User name: olivetterider123@gmail.com
Password: 123456

User name:admin123@gmail.com
Password: 123456


Test Payment system.

Paystack.

Card number: 5078 5078 5078 5078 12. cvv: 081. Exp: 03/22. Pin: 1111
Card number: 5078 5078 5078 5078 04. cvv: 884. Exp: 03/22. Pin: 0000. OTP: 123456
Stripe.

Card number: 4242 4242 4242 4242. cvv: Any. Exp:Any.
Flutterwave.

Card number: 5531 8866 5214 2950. cvv: 564. Exp: 09/32. Pin: 3310.
OTP: 12345
NB: To successfully test vendor and delivery boy without issues. Login with the with right Creditials. Eg. Don't
use a delivery boy login details in a vendor app. Thanks
Change Log.

24th, April 2022.

Fixed Courier services/Logistics bug.
2nd, May 2022.

Email Verification.
Register market by city.
UI adjustments.
7th, May 2022.

Increase user app performance.
UI Adjustment.
Add categories to home screen.
24th, May 2022.

Updated to flutter 3.
Increase user app performance for web.
UI Adjustment and modification.
[ad_2]
Source