BUSINESS STORE – B2C Flutter ECommerce Full Mobile App with PHP Laravel CMS
Business Store is a B2C eCommerce full application with a flutter mobile app and admin panel in Laravel.
Check Live Demo App

This initial Business Store is designed and developed for Individual small to bigger business owners who want to sell their products online through the mobile app. It can be used to sell any type of products like clothes, computers, laptops, electronics, mobile phones, etc..
CLICK HERE TO CHECK LIVE ADMIN DEMO
This solution will be useful especially for small to medium-level business people who want to increase sales multiple times by using Android / iOS applications. It will help developers to spend less time in the customization and delivery of the project.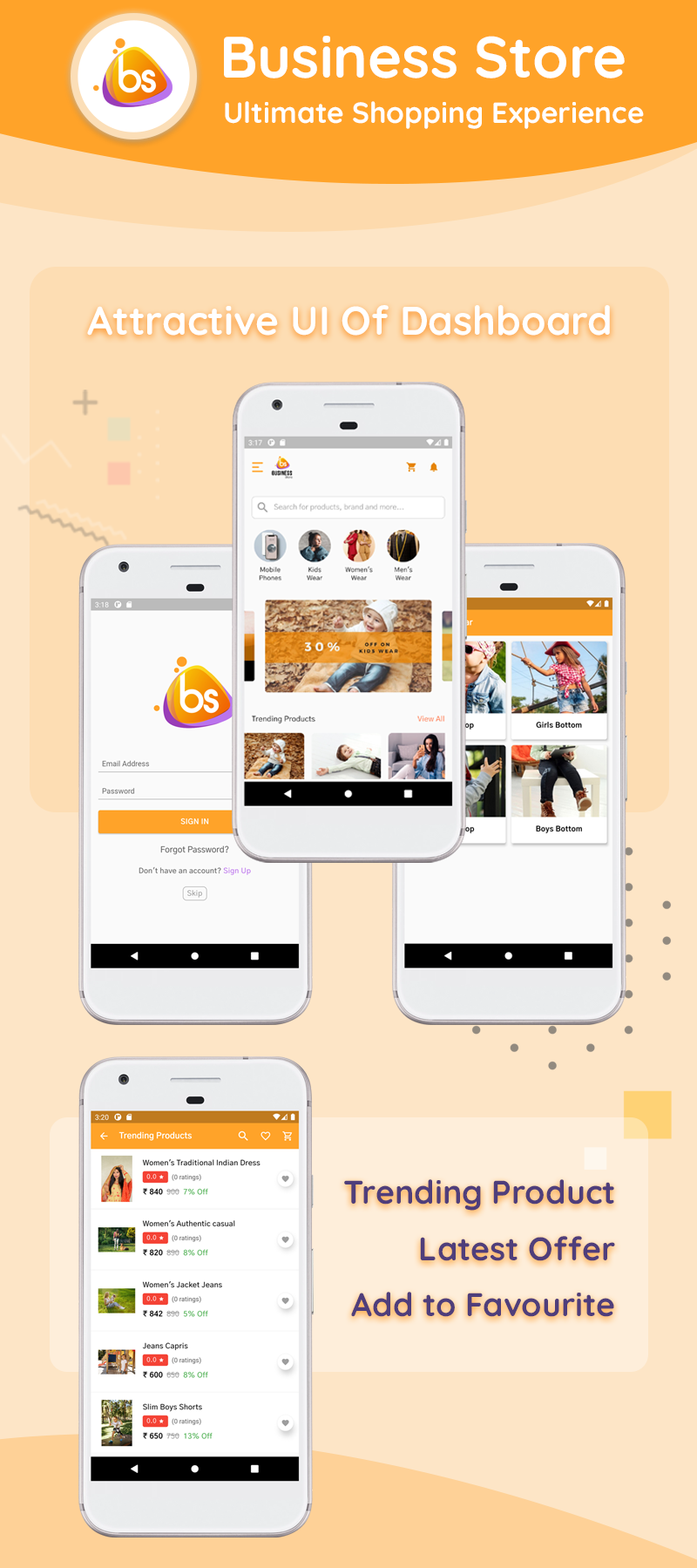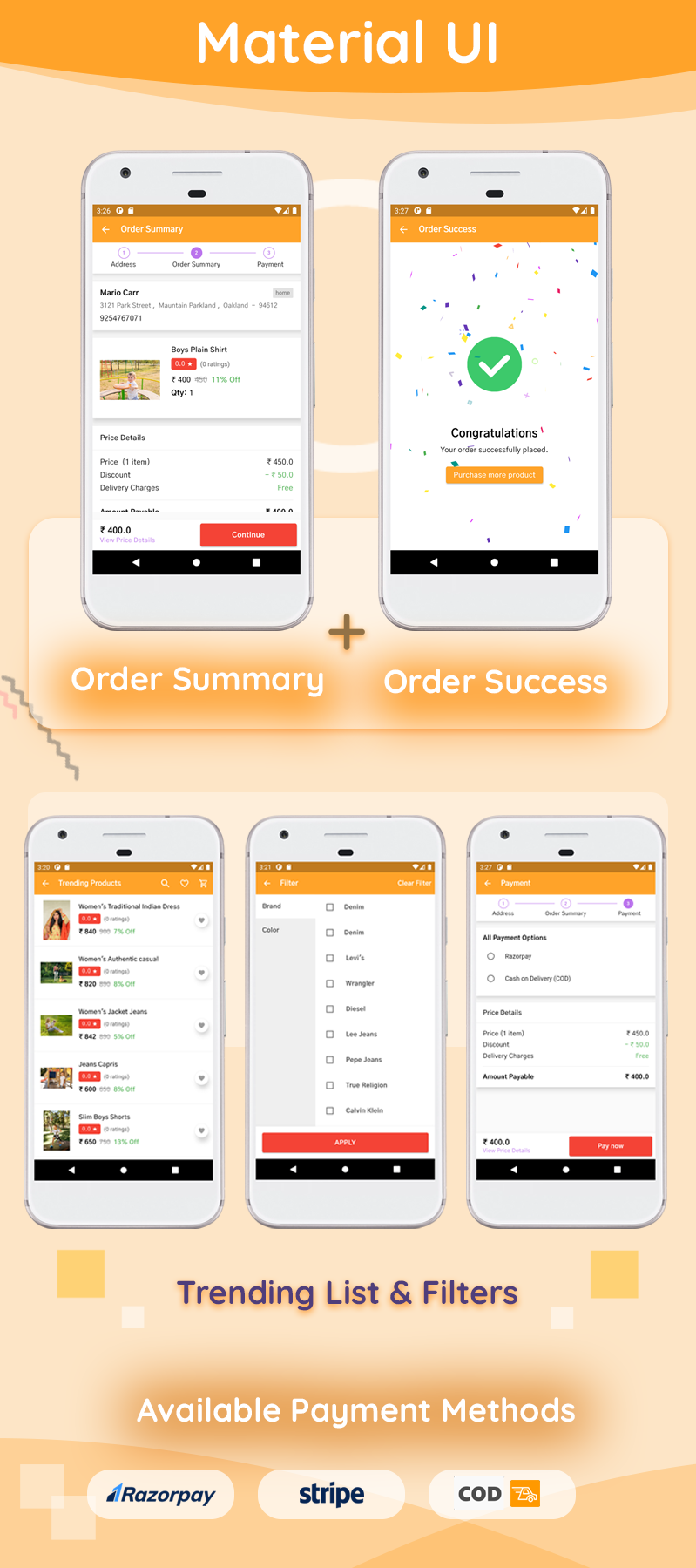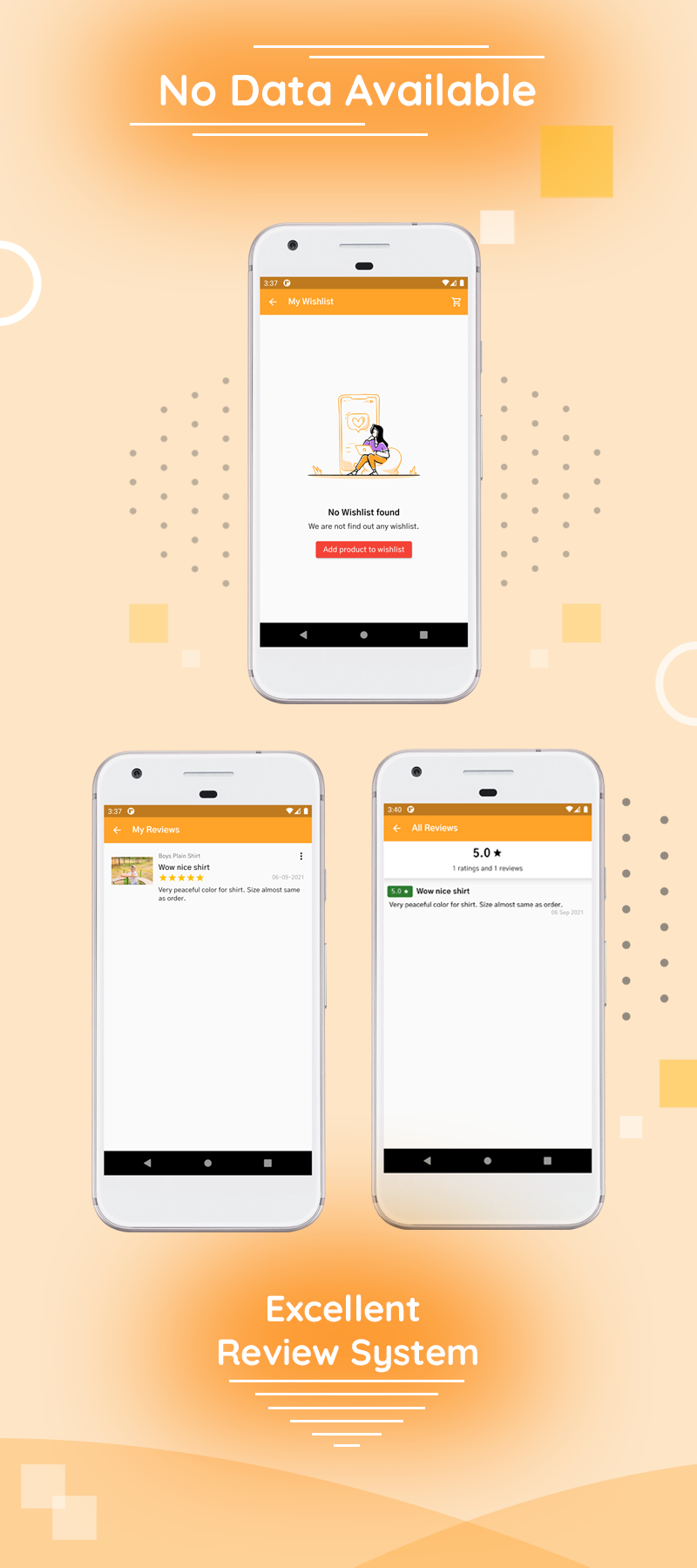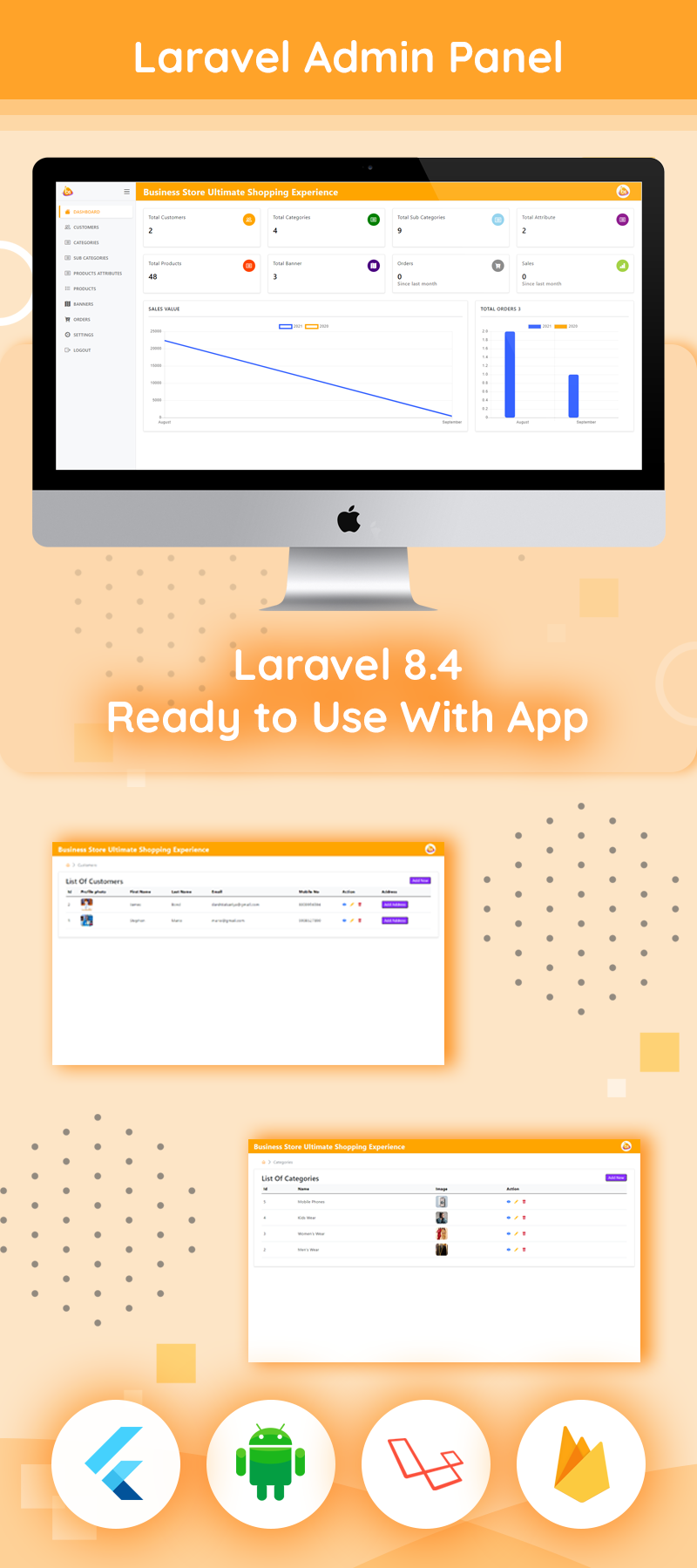 Why Using Business Store?
High-Quality Source Code
Latest Features Integrated
Neat and Clean UI/UX Design
Fast Response Time
At a very Reasonable Price
Suitable to multiple types of business-like fashion, jewelry, electronics, gadgets, automotive, mobile, furniture, and many more.
Complete video guide to installation of a flutter from beginning to end and Admin panel.
Multiple payment gateway integrations
Support Policy
We value our clients and believe that great support is the key to success.

We face fraud sometime and many buyers with zero or half knowledge or look for many things for FREE which was not included in support.

So, first of all we follow verification process for each buyers, kindly co-operate in verification process.

We provide support through Skype, Email and WhatsApp. support@sacredthemes.net will be the first communication channel for buyer and further based on need we provide other communication details.

We may not respond to comments and provide support during Holidays and Weekend. Please read following:

1. Working Days: Monday To Friday
2. Working Hours: 10:00 AM to 7:00 PM
3. Time Zone: GMT +5:30

As per Envato policy, installation/setup and customization/modifications are not included in free support. Free support are for any bugs/errors in original source code. We do not provide installation/customization in FREE Support.

Kindly read all the information, features of product before buying .

If you want more features or need anykind of change in the product, it will not included in Free Support. We do custom work but you have to pay extra fees for customization.
Changelog
Version 1.0.4 – 05-04-2022
- Promo code functionality added in admin and mobile app 
Changelog
Version 1.0.3 – 25-02-2022
- iOS support added 
Version 1.0.2 – 11-12-2021
- Stripe decrypted library update in flutter app 
- Order with invoice generation and download Invoice option added 
Version 1.0.1 – 16-11-2021
- Updated Admin UI 
- Minor Bug Fixes 
Version 1.0.0 – 16-09-2021
- Initial Release 
Source