[ad_1]
Pre-Sale Questions via our Live Chat at ModelTheme.com
Latest Version 1.8 – November 04, 2020

WordPress 5.5 Ready

WooCommerce 4.6 Ready

Tested and Optimized with the following themes: Avada, Flatsome, Enfold, The 7, Bridge, WoodMart,

Mobile Optimized

View Change Log

Video – Settings Panel

Video – Adding Sale Campaigns

Online Documentation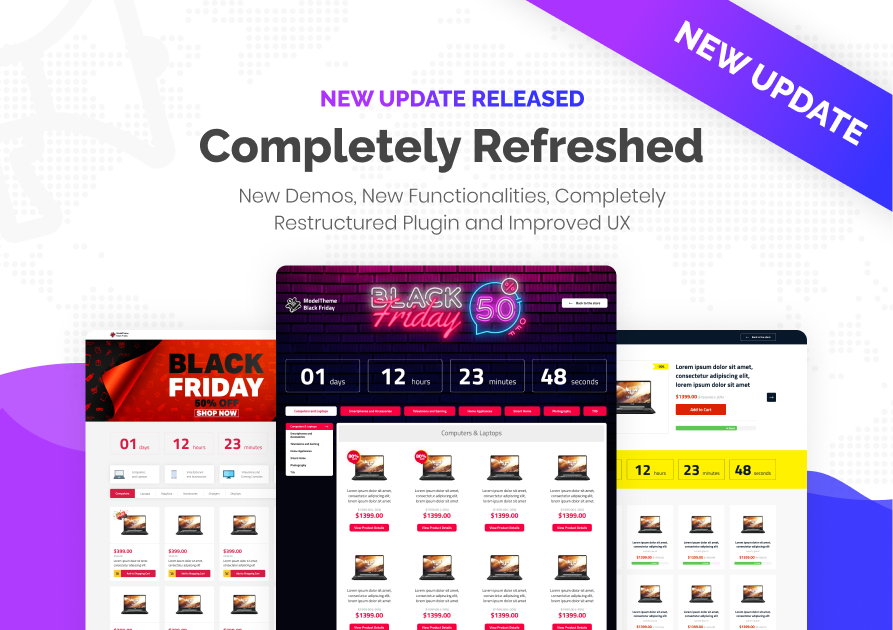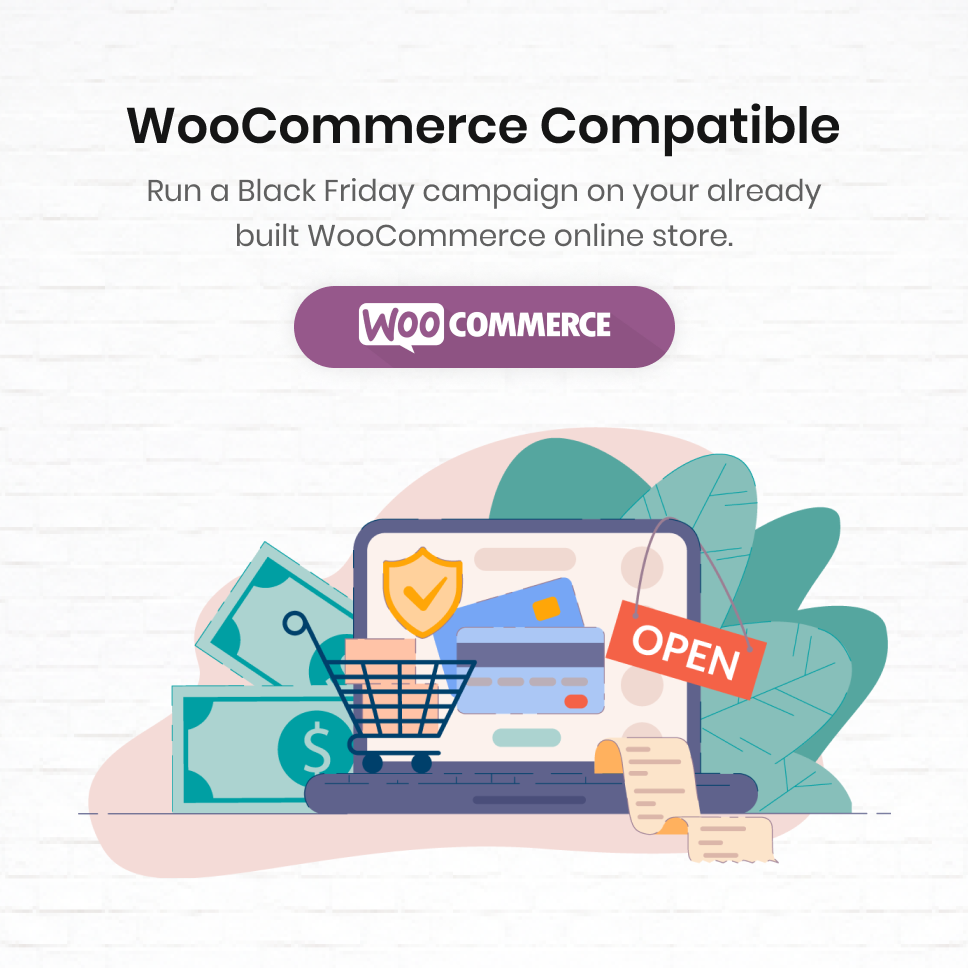 6 Demo Variants

We include a couple of different page templates for styling your Black Friday campaign page.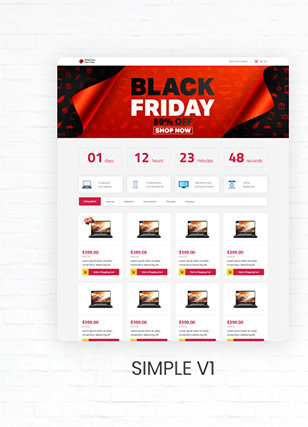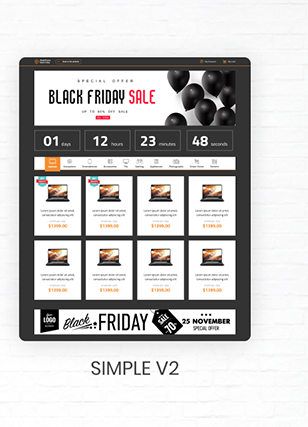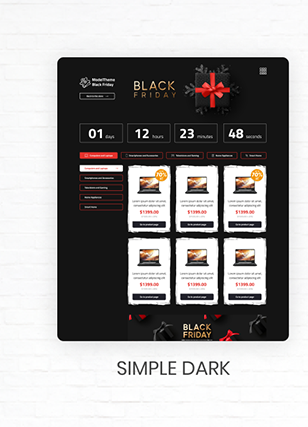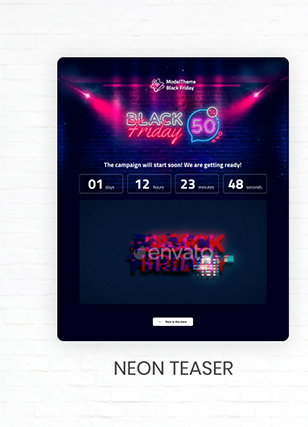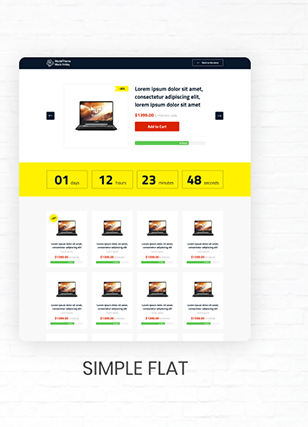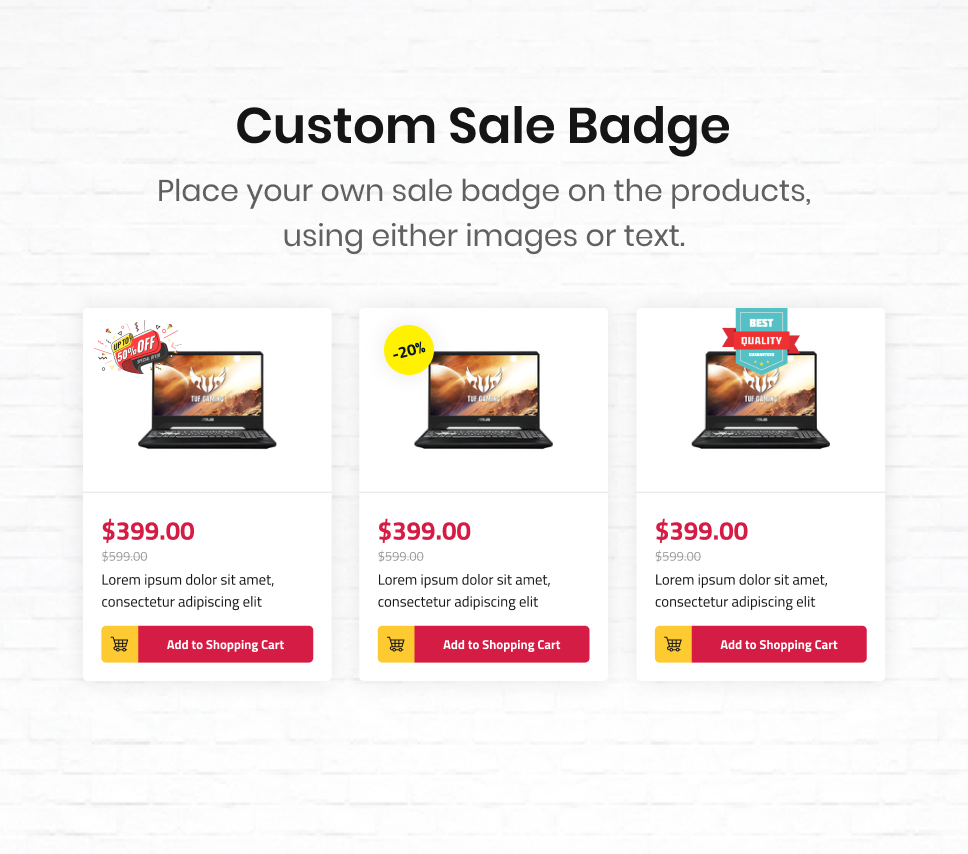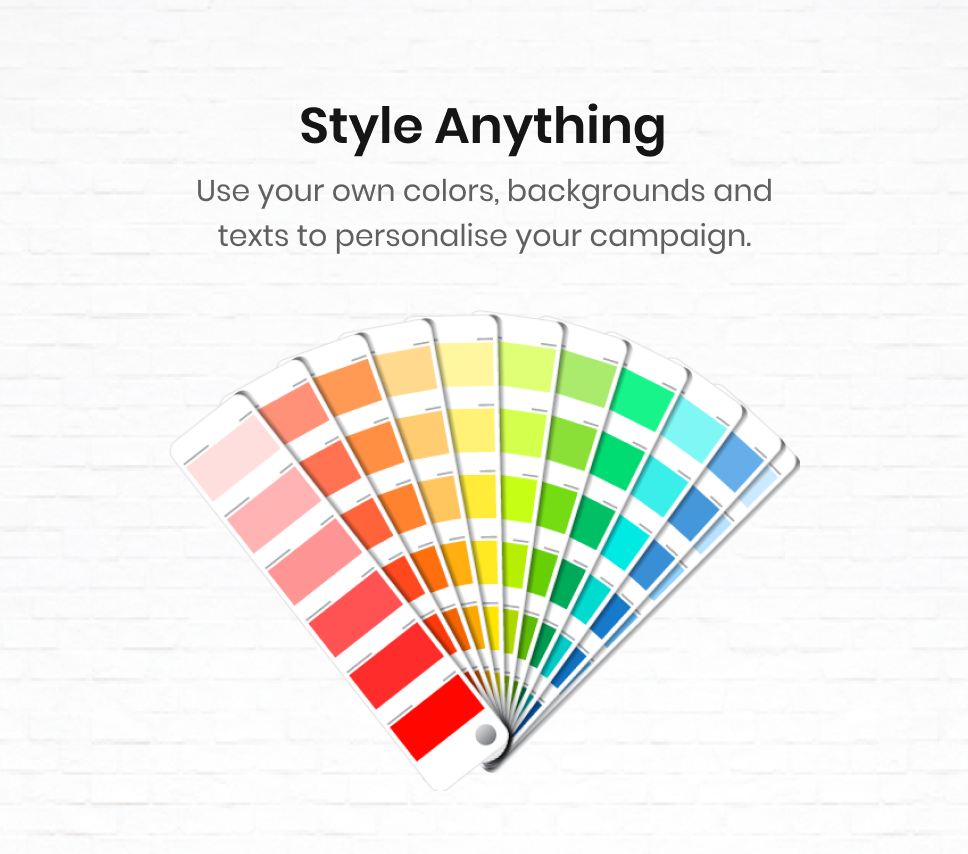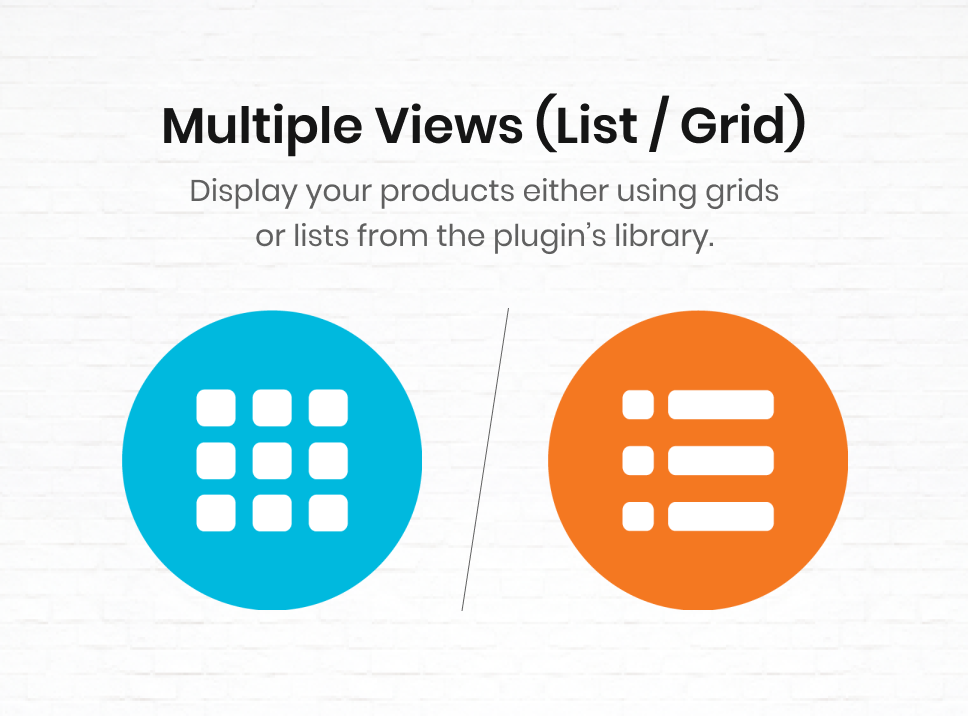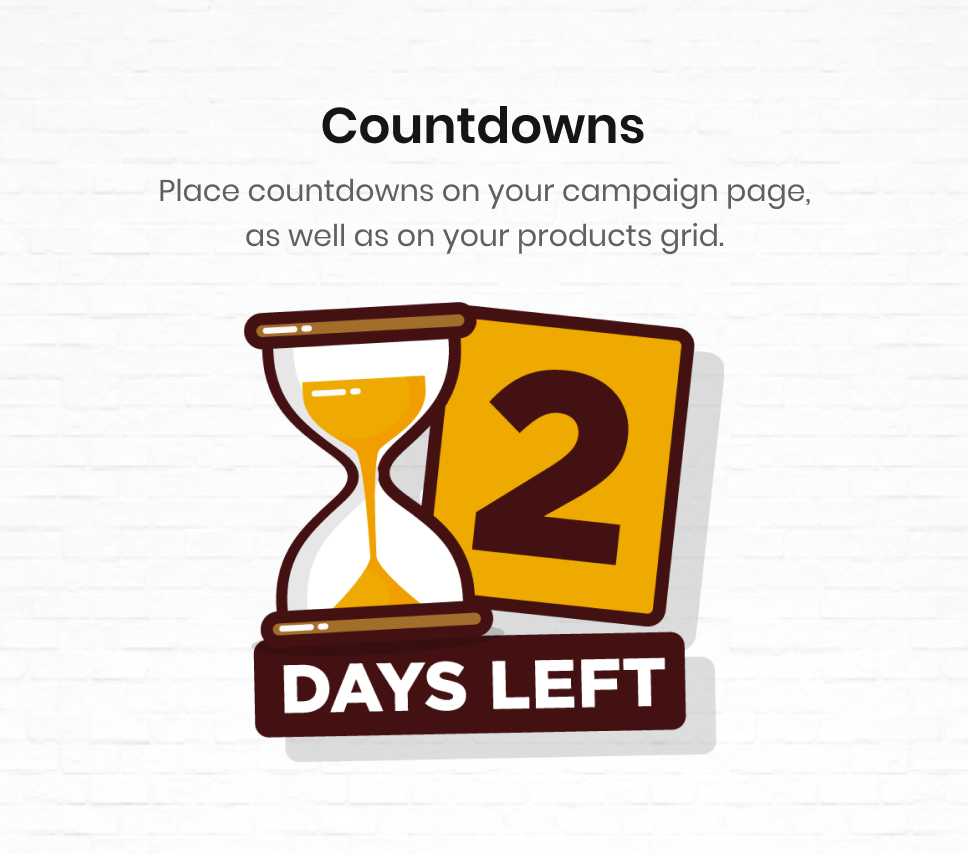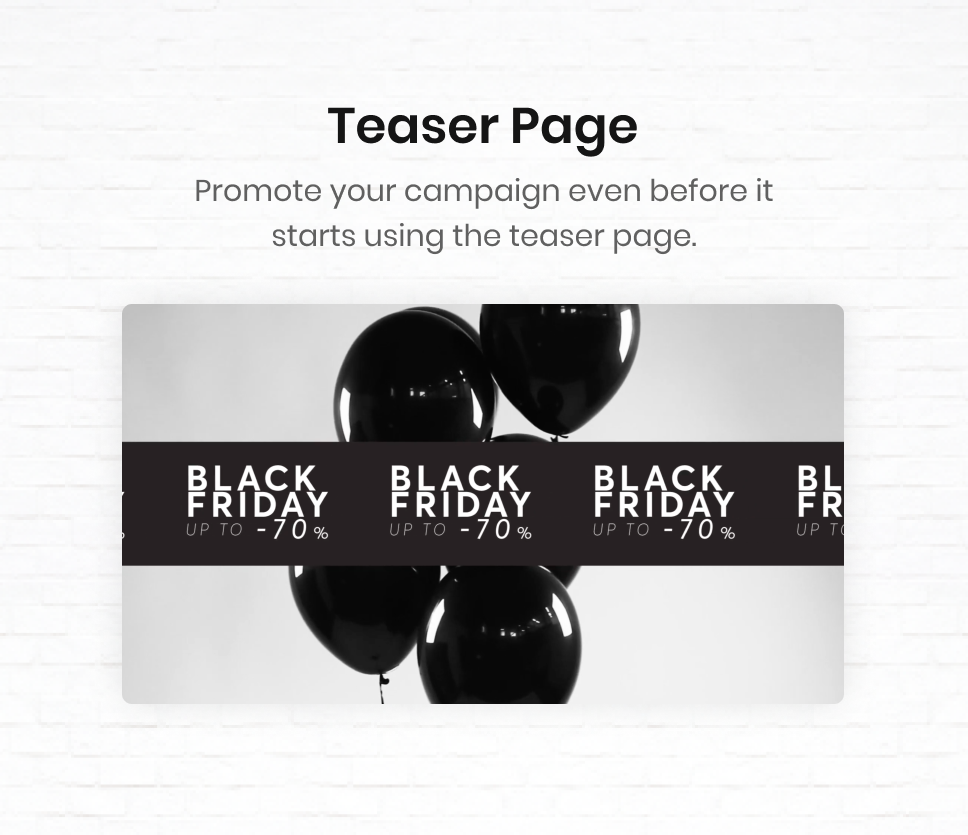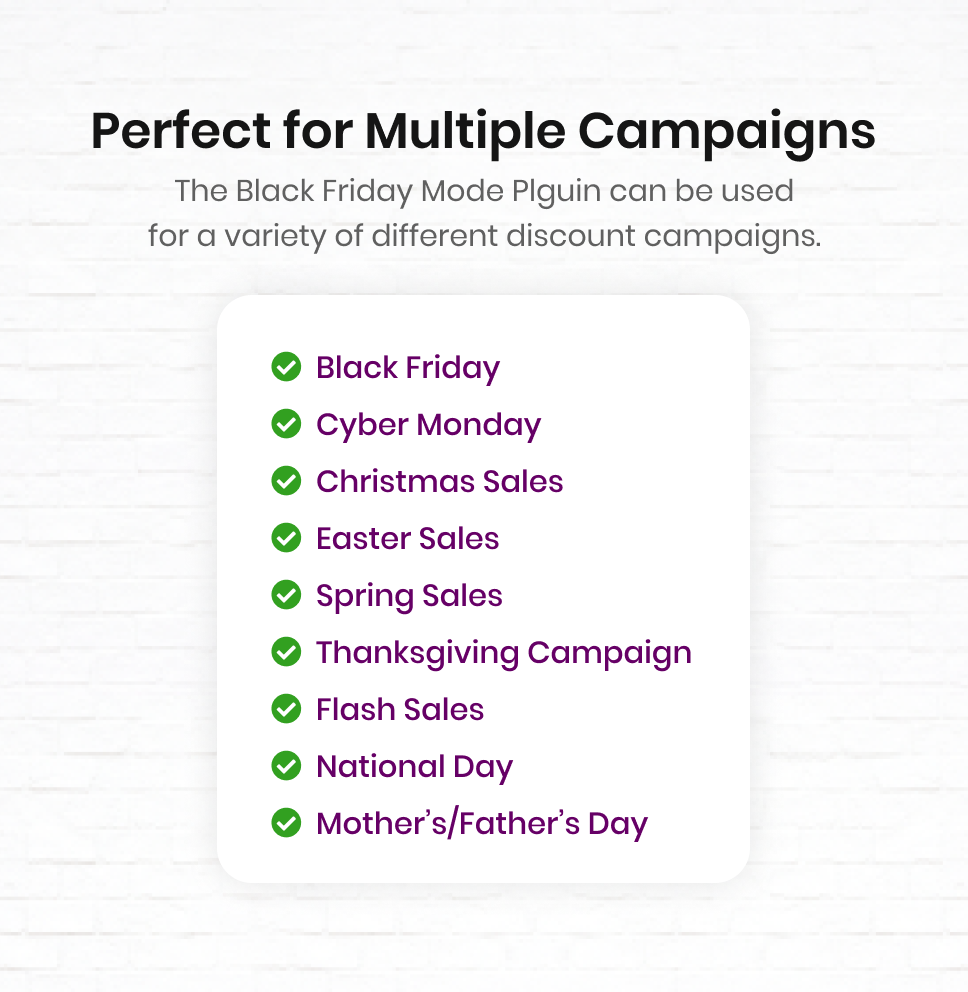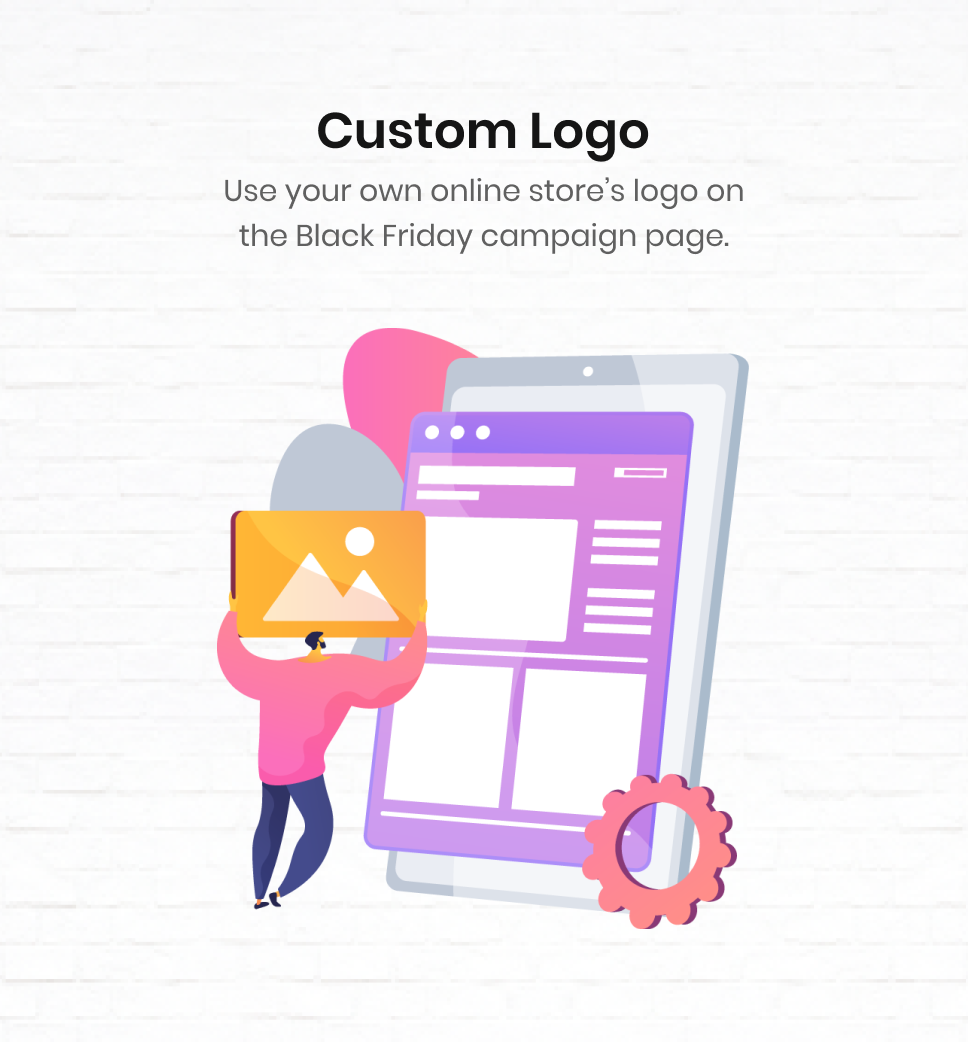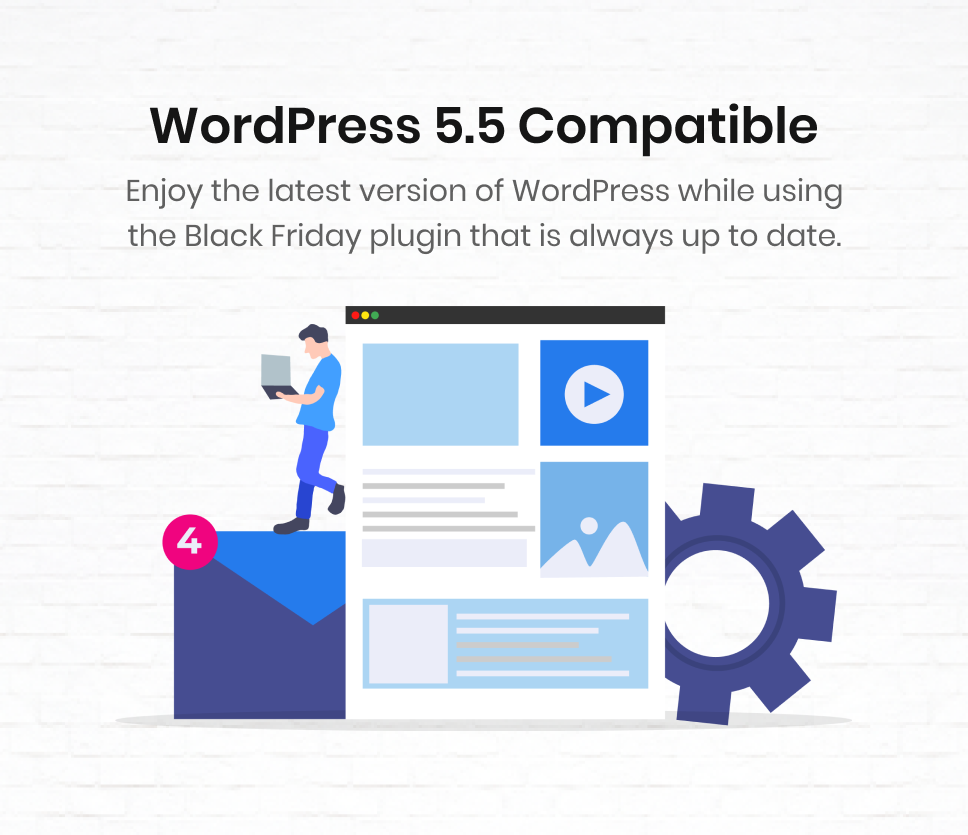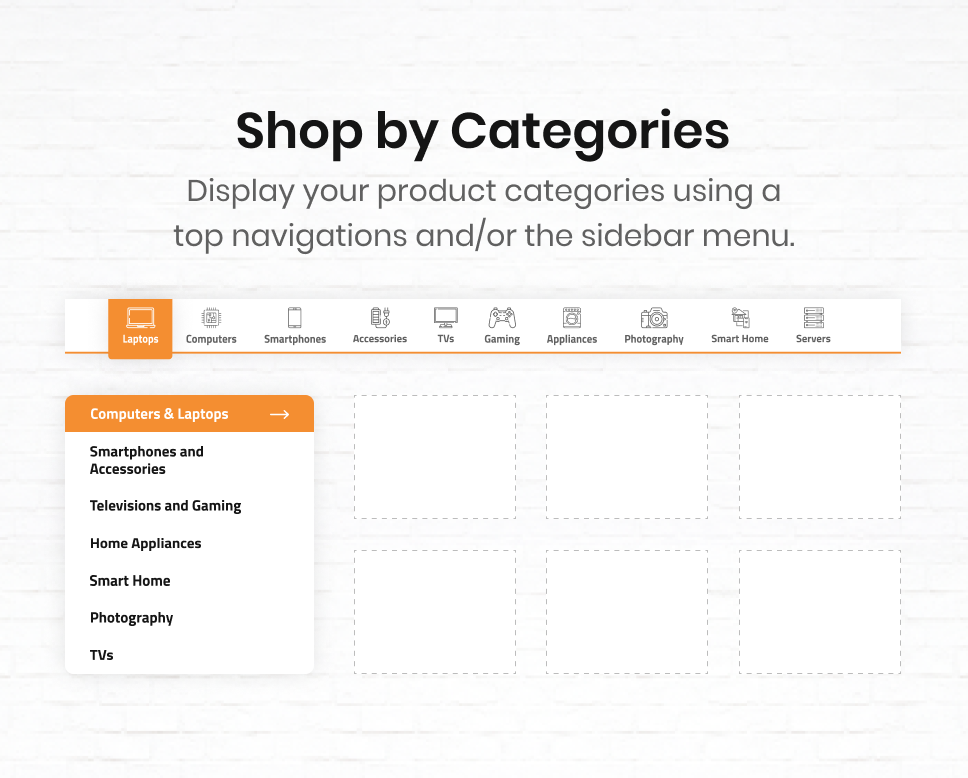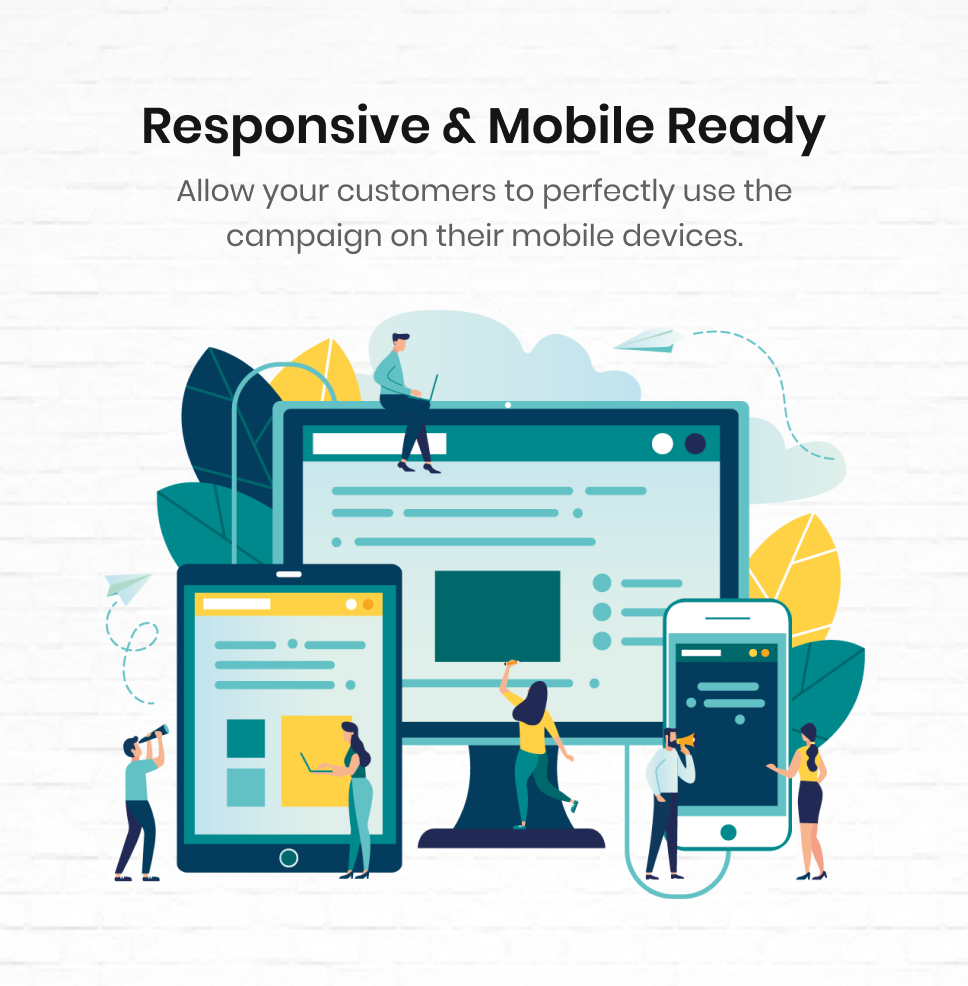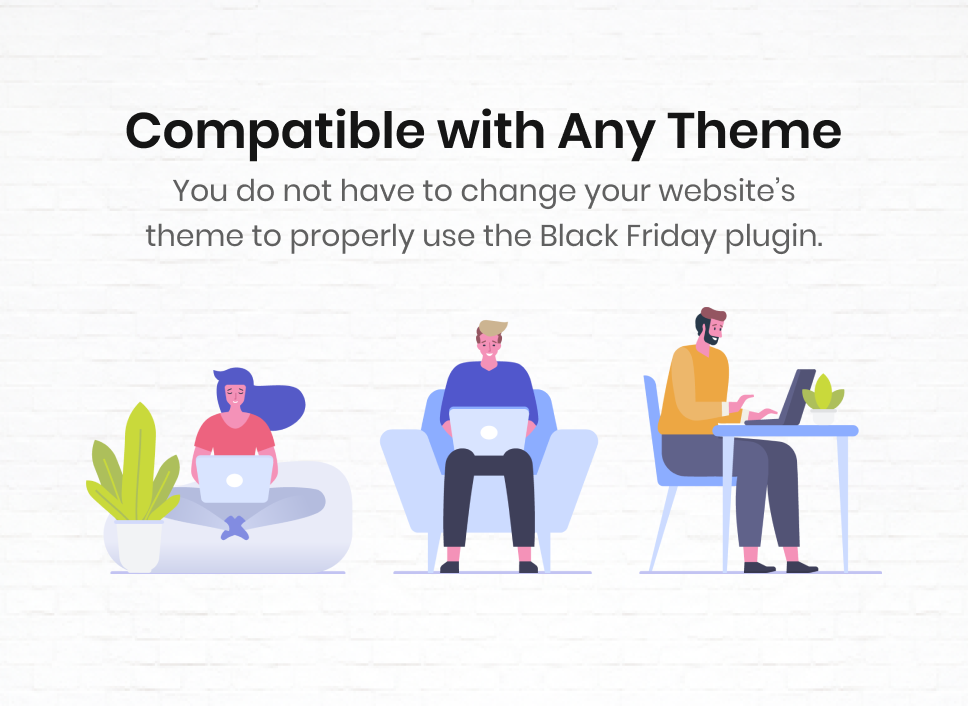 Our Plugin "ModelTheme Black Friday" is compatible with WooCommerce and it can be used with many of the free and premium WordPress themes. It is perfect for Black Friday & Cyber Monday Campaigns;
Permanently updated, with 24/7 reliable support and amazing features:
Perfect for:
Black Friday
Cyber Monday
Christmas Sales
Easter Sales
Spring Sales
Thanksgiving Campaign
Flash Sales
Country, Mother's, Father's Day
Features List:
Single Sale Campaign Options

Campaign Timing Options

Campaign Starting Date
Campaign Starting Time
Campaign Closing Date
Campaign Closing Time

Custom Header Options

Custom Logo
Custom Logo URL
Header Background Color
Back to Website URL
Back to Website Link Label

Background After Header
Body Styling

Upload Body Background Image
Set Body Background Color

Products Grid Options

Products per Row
Products Limit Per Category

Extra Options

CSS Classes/IDs for Blocks to Hide

WooCommerce – Category Options

Metabox Campaign Selector on Category Edit Page
Metabox Campaign Selector on Category Add Page
Important: The back to top button, facebook messenger bubble and the left side floating Purchase button are not included in the plugin.
In the case you made a purchase by mistake or for features that don't exist:
We do not provide refunds for these sorts of mistaken purchases. Due to the nature of digital goods, it's not possible to "return" them. Therefore, refunds can only be given for products that are broken, but this is not the case, as our plugin has been reviewed and accepted by an Envato review team.
Usage in Themeforest Themes
If you are a developer or agency and want to bundle the beautiful "Black Friday Mode Plugin for WooCommerce" in a ThemeForest Theme then you need to purchase ONE extended license for EACH theme you submit on the marketplace. For any pre-sale questions please Contact us Here
Online Docs

Change LOG

Credits
Javascript jquery-countdown.js (Licensed under MIT License https://github.com/hilios/jQuery.countdown/#license); jQuery UI Datepicker (Licensed under MIT License); jQuery timePicker (Licensed under MIT License);
[ad_2] Source