[ad_1]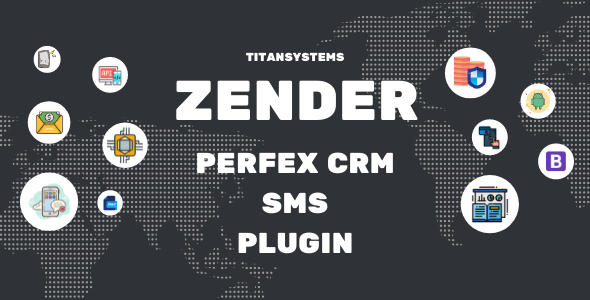 Perfex CRM can now use Zender!
Provide your users a module for integrating their zender API to perfex crm!
This plugin generates sms module for perfex, this also allows the zender owner to retain and keep branding of the code. The perfex module will look like they made it!
Generated Module Features:
All sms notifications that can be triggered in Perfex CRM are available and you can also send personalised sms to your customers from the admin panel.
Invoice Overdue Notice
Invoice Payment Recorded
Estimate Expiration Reminder
Proposal Expiration Reminder
New Comment on Proposal (to customer)
New Comment on Proposal (to staff)
New Comment on Contract (to customer)
New Comment on Contract (to staff)
Contract Expiration Reminder
Invoice created to customer
Staff Reminder
And all other triggers that will be added in the future updates of Perfex CRM
This plugin is easy to use and install, an integrated plugin manager is available which will allow ease of installation of plugins. More plugins are coming!
Customer Support
Just click the "Support" button in the admin panel to login to our support site.
For other questions and urgent inquiries, please contact us using the contact form here.
[ad_2]
Source