[ad_1]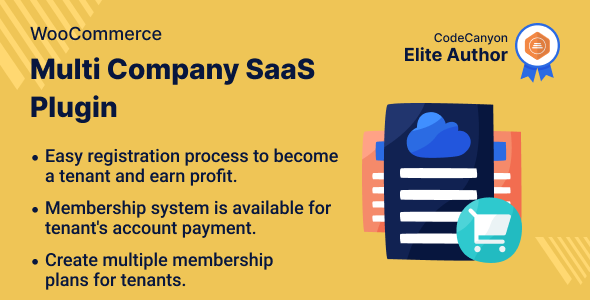 WooCommerce Multi Company SaaS Plugin Build Website Like Shopify/Wix
WooCommerce Multi-Company SaaS plugin allows the tenants/merchants to register and create their store with their domain.
The store owners can offer tenants different membership plans. Therefore, merchants can purchase these memberships based on their requirements.
Moreover, this eliminates the need for the installation of additional software by the tenants/merchants.
Hence, your customers can create their online personalized shop in a few minutes.
Video Preview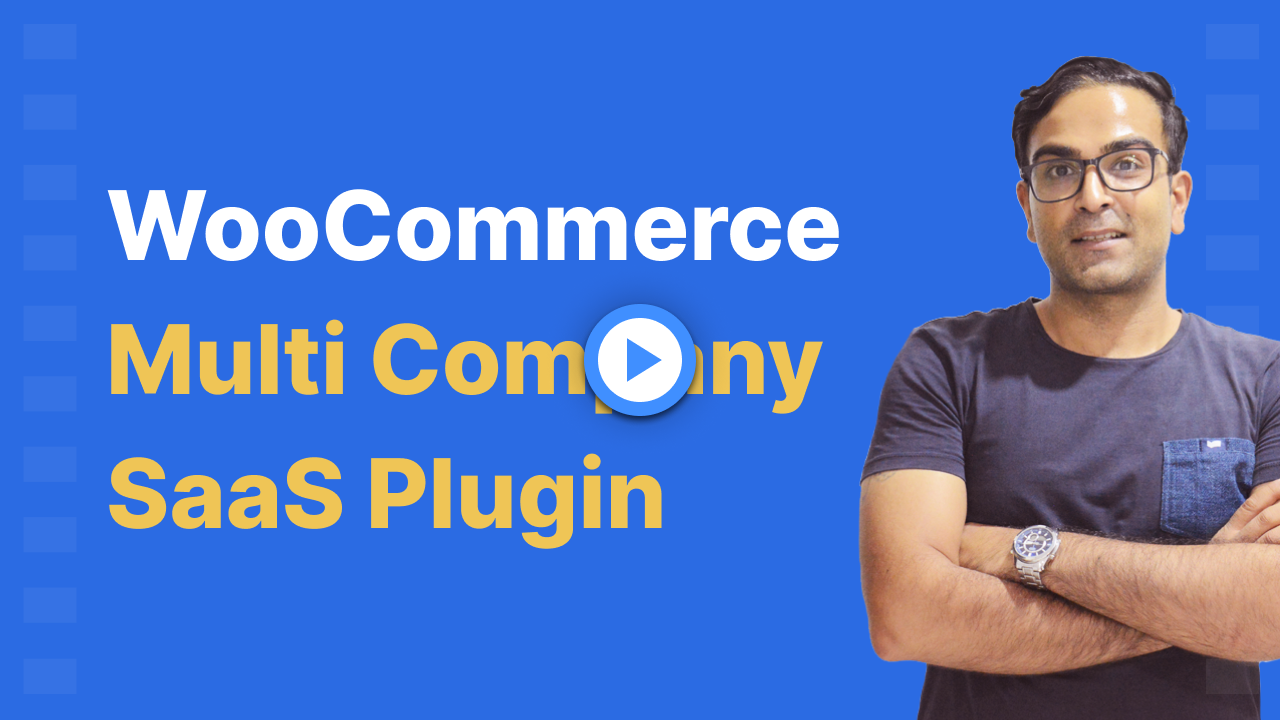 Why WooCommerce Multi Company SaaS Plugin
Support
Dear Customers, if you have a question/query, please raise a ticket at webkul.uvdesk.com. We will do our best to answer as quick as it is possible. Don't give us a low rate without contacting support on the issue you've faced with. We are always happy to help you.
Features of WooCommerce Multi Company SaaS Plugin

Tenants have the option of creating a custom store domain for their online store.
It's simple to sign up as a tenant and start earning money.
A separate tenant dashboard is available for managing sales, goods, and customers.
Tenant account payments can be made using the membership system.
Create a variety of membership programmes for renters based on their business requirements
For tenants, a personalised online business name.
Highlighted Features
1- Domain Functionality

Merchants can create custom domains for the shop.
2- Custom Membership

Admin can create different membership plans.
3- Quick Merchant Registration

This module provides customers can easily register and start earning.
4- Personal Dashboard

Merchants will get a separate dashboard for easily managing their shop.
Business Use

Expanding an online business is one of the dreams of every single business owner. This extension works for the same. Customers can use this plugin to quickly construct their online shop where they can sell their products as tenants and profit.
This module is very simple sign up as a tenant and start earning money. It also provides a separate tenant dashboard for managing sales, items, and customers.
Tenant account payments can be made through the membership system. And also have the option to create a custom storage domain for their online store.

Tenants can easily register and can create their store domain using a custom domain facility.
Check Subscriptions Manage Merchants

The list of merchants/tenants who have registered on their WooCommerce SaaS-Based Marketplace is accessible to the store admin.

The store administrator can view all of the different categories of customers who have signed up for their platform.
If the tenant's website is activated in the manage merchant section, the store admin can view it.
Multiple registered customers can be deleted in bulk if necessary.
Furthermore, the store administrator can view the membership plan that was purchased, as well as the membership amount, subscription period, status, start, and finish dates.
The merchant's name, email address, and language code can all be checked by the store administrator.
Post Owner's Consent to Activate Merchant Store

The Customers can request to be registered in the store by registering on the platform.

When the admin accepts the merchant's store, it will become operational.
Furthermore, the module aids shop administrators in determining whether or not a merchant has acquired a membership package.
The status of the tenant shop/store will change to site active once it has been activated.
On the platform, the store admin can look up the customer's shop registration date.
Create Custom Membership Plans For Tenants

The store's administrator may see a list of all the existing membership plans they've created in one location.
According to their company needs, the admin can manage, update, and remove membership plans.
Customers can see the plans that have been developed in their dashboard menu.
By uploading an image and choosing a color for each membership plan, the admin may give each one a unique look.
The admin can enable or disable a membership plan, as well as give it a name and a code.
In addition, the administrator can choose a subscription price and membership validity time.
The function aids business owners in promoting and attracting more people to register and create stores, hence increasing revenue.
Create a WooCommerce SaaS Account and Register

Customers will find the plugin to be quite simple to use, as they only need to register to launch their business.
Tenants/merchants can construct a shop for their mapped domain name using the custom domain feature.
The module's most notable feature is that it does not necessitate customers to download or install any software.
Customers can update their passwords by clicking on the link sent to their registered email address.
At the time of registration, the customer has the option of selecting their preferred shop language.
FAQ's
Q.1- What is the maximum length of time that membership plans can provide?

Currently, there are only two time period options: monthly and yearly.
Q.2 – How may the membership plan's cost amount be changed by the administrator?

The fee amount can be modified by simply modifying the additional membership plan.
Q.3 -Is it possible for the tenant to pay with the same method?
Yes, the administrator will add all payment options, and tenants will be able to use them.
Q.3 -Is it possible for the tenant to pay with the same method?
Yes, the administrator will add all payment options, and tenants will be able to use them.
Q.4 – In the Woocommerce SaaS plugin, who will receive the payment?
The admin (network admin) of the Woocommerce SaaS extension will not receive all of the payments made for end customer orders. However, each Tenant (sub-admin) will be paid directly into their account.
Q.5 – How can the Primary admin add a new payment method?
Using the admin panel, the administrator can add new payment options, which renters can then select based on their needs.
ChangeLog
"Initial release v 1.0.0"
v 1.0.0
Initial release

[ad_2]
Source