[ad_1]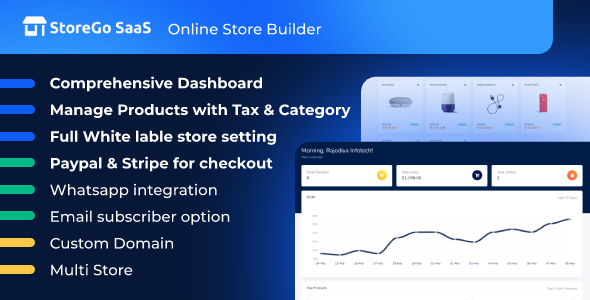 Overview
StoreGo is here to offer you a seamless transition from the backend of your store to the front end. Right from managing the product inventories to fulfilling orders, each and every aspect of your store could be settled through StoreGo under one tab. Enjoy a manageable storefront with an easy user interface.


Demo
Url : Demo Link
Login as Super Admin : superadmin@example.com / 1234
Login as Shop Owner : owner@example.com / 1234
Store Link : https://demo.rajodiya.com/storego-saas/store/my-store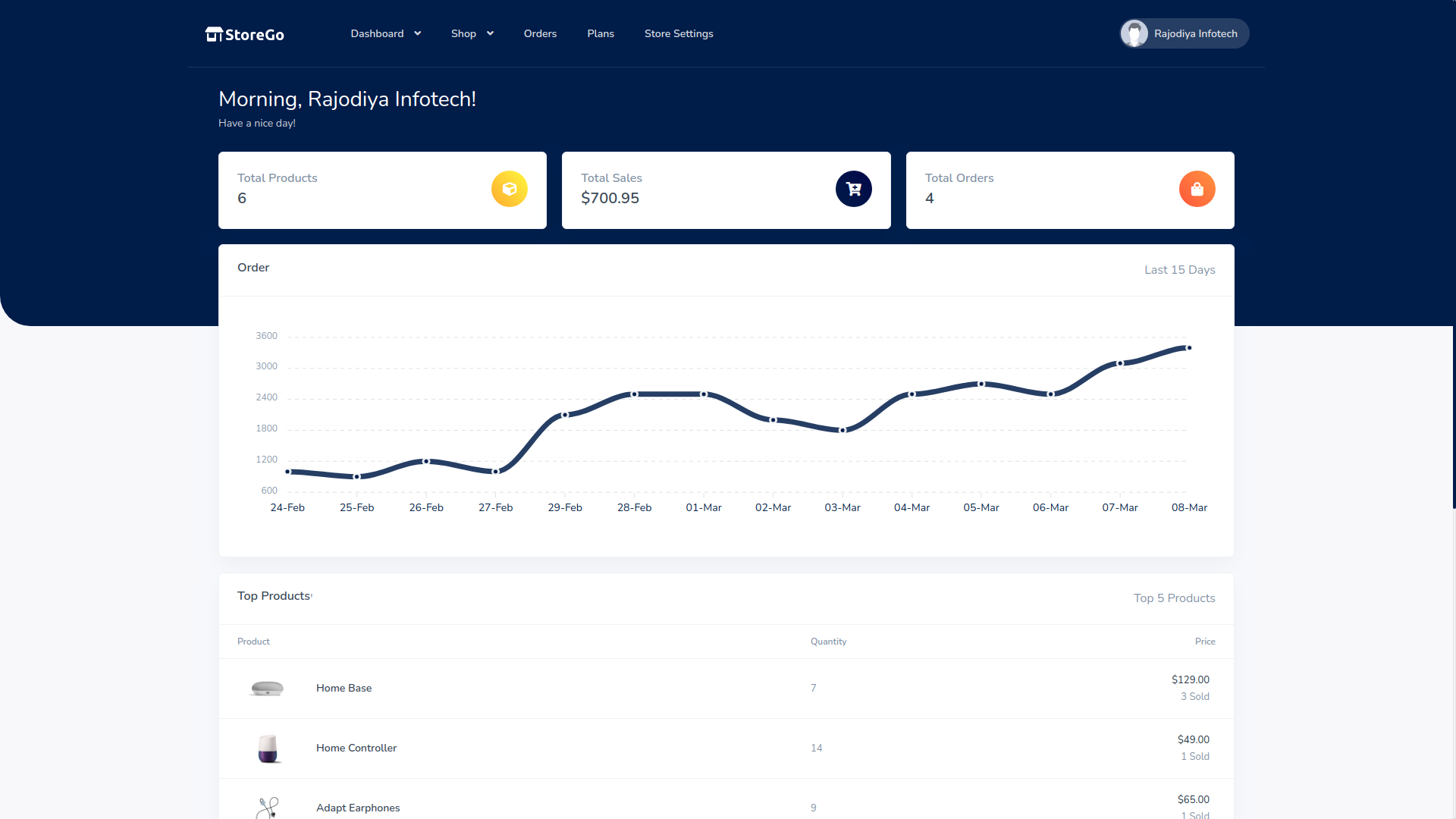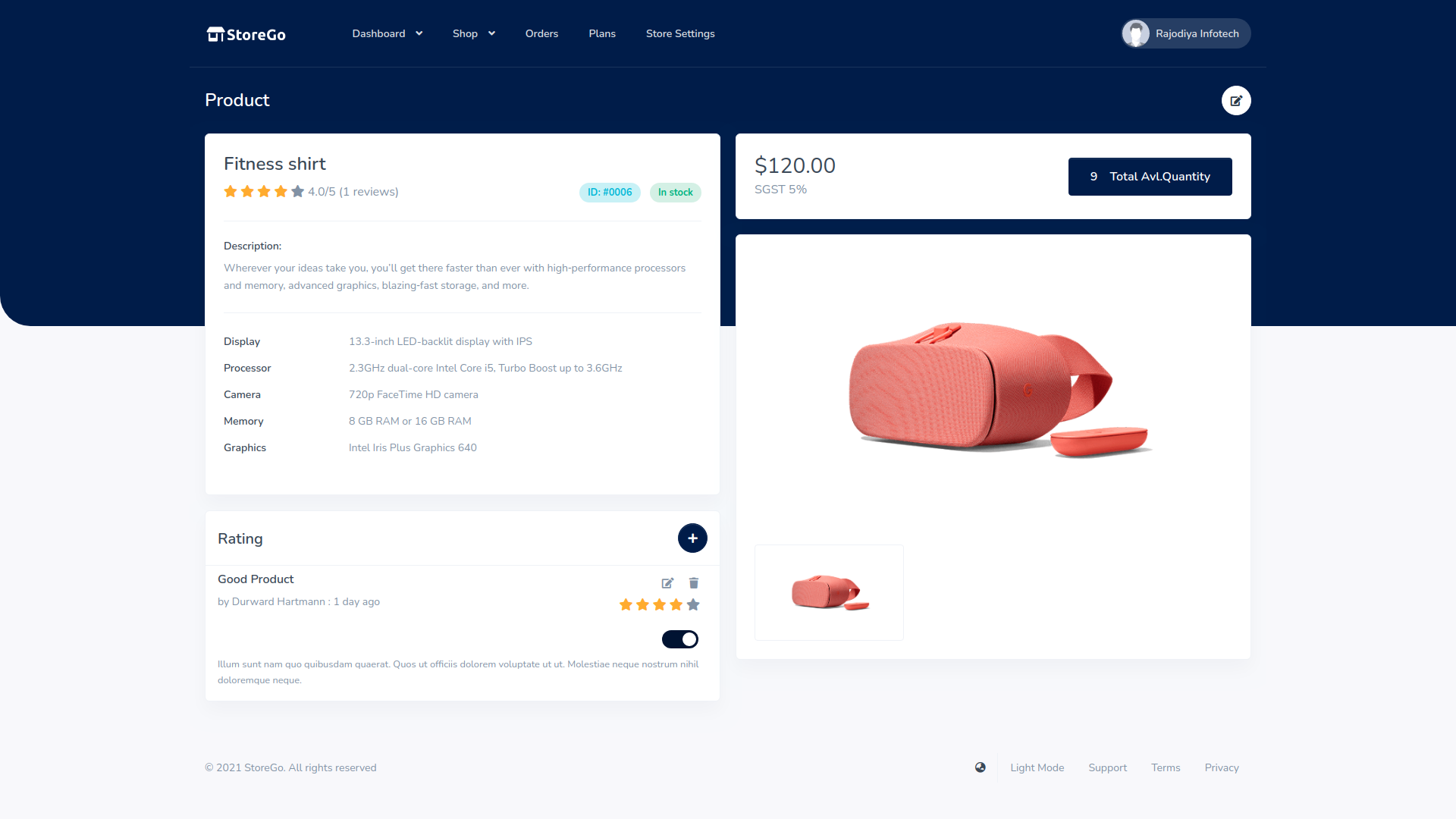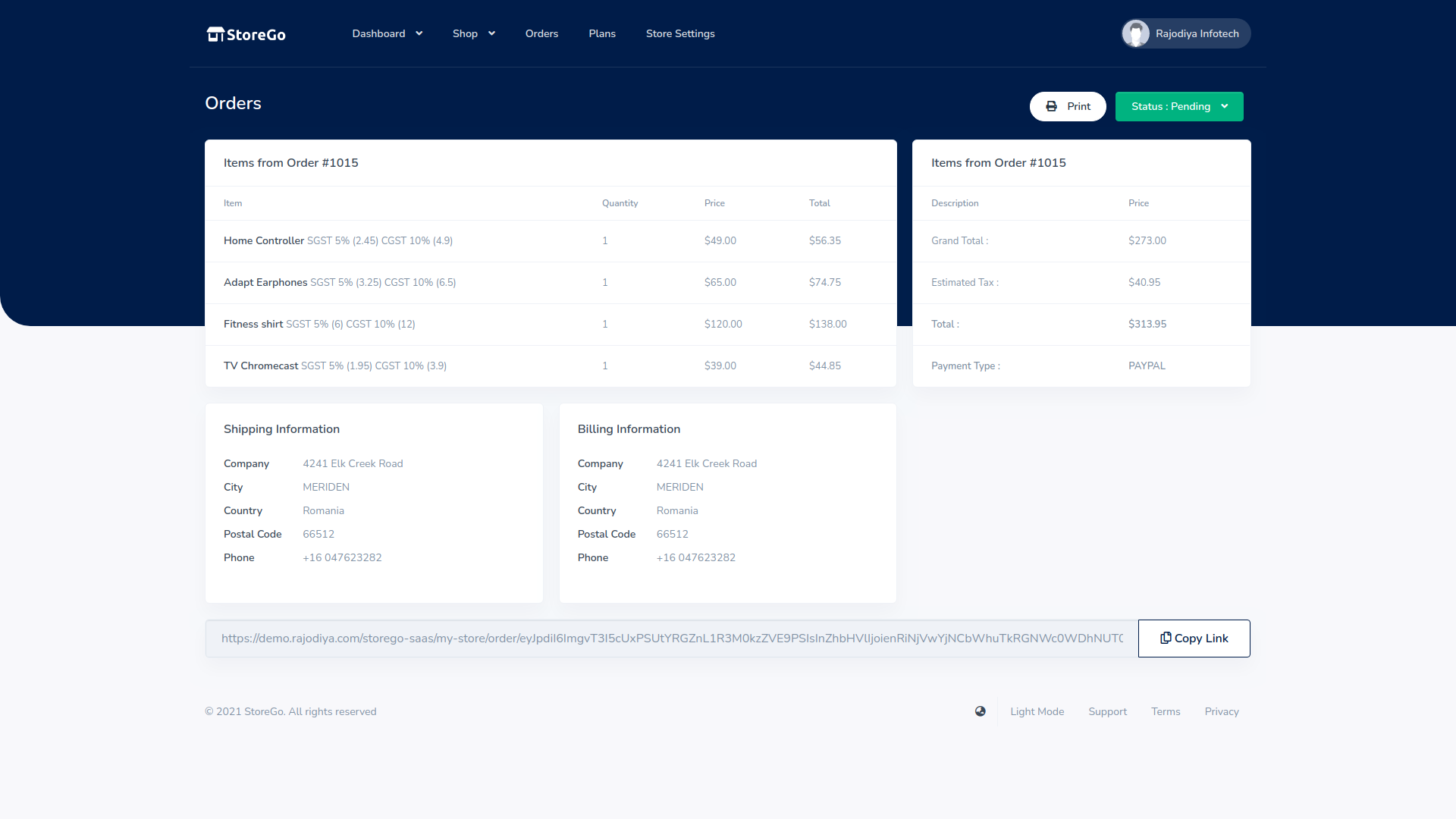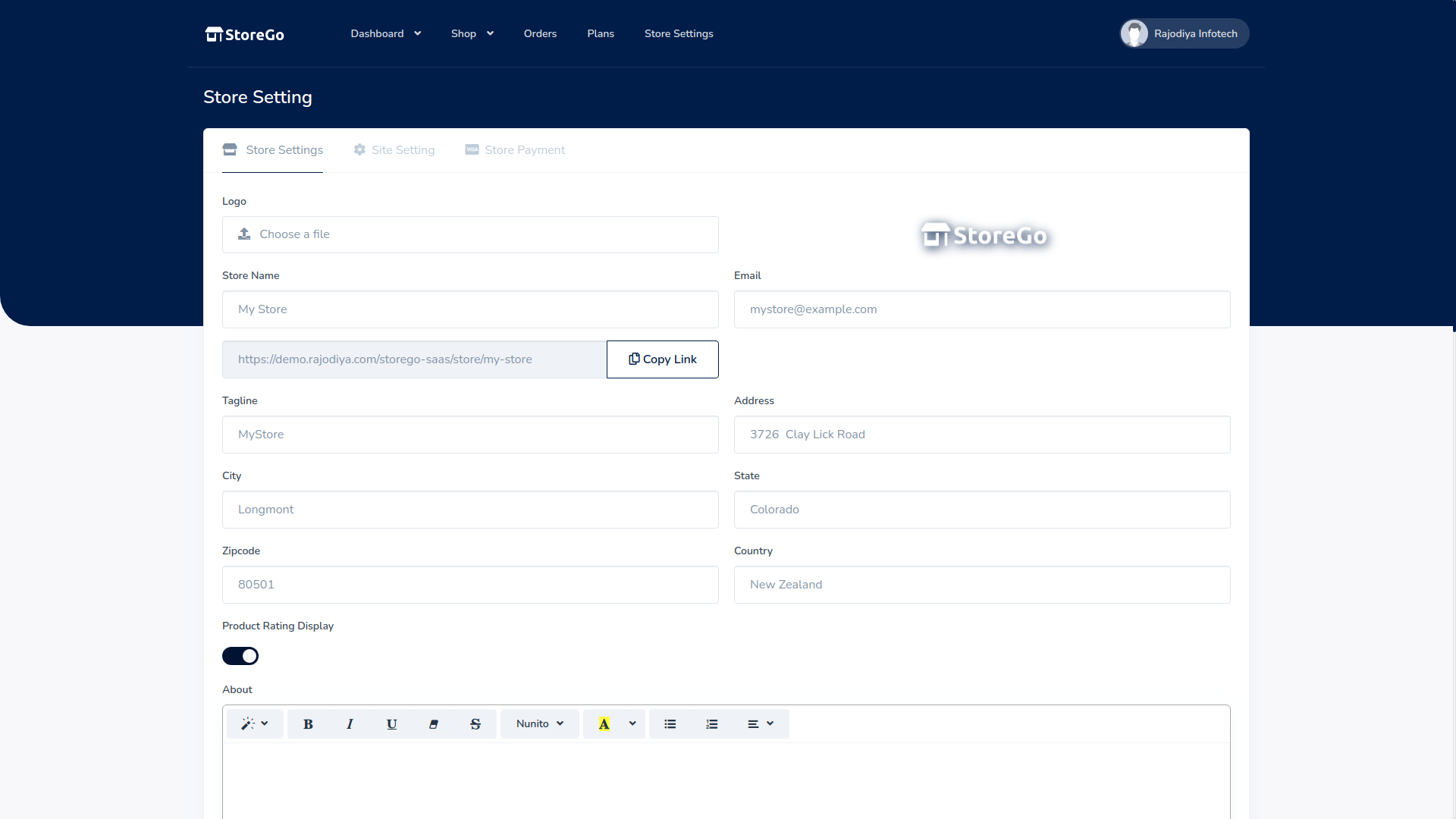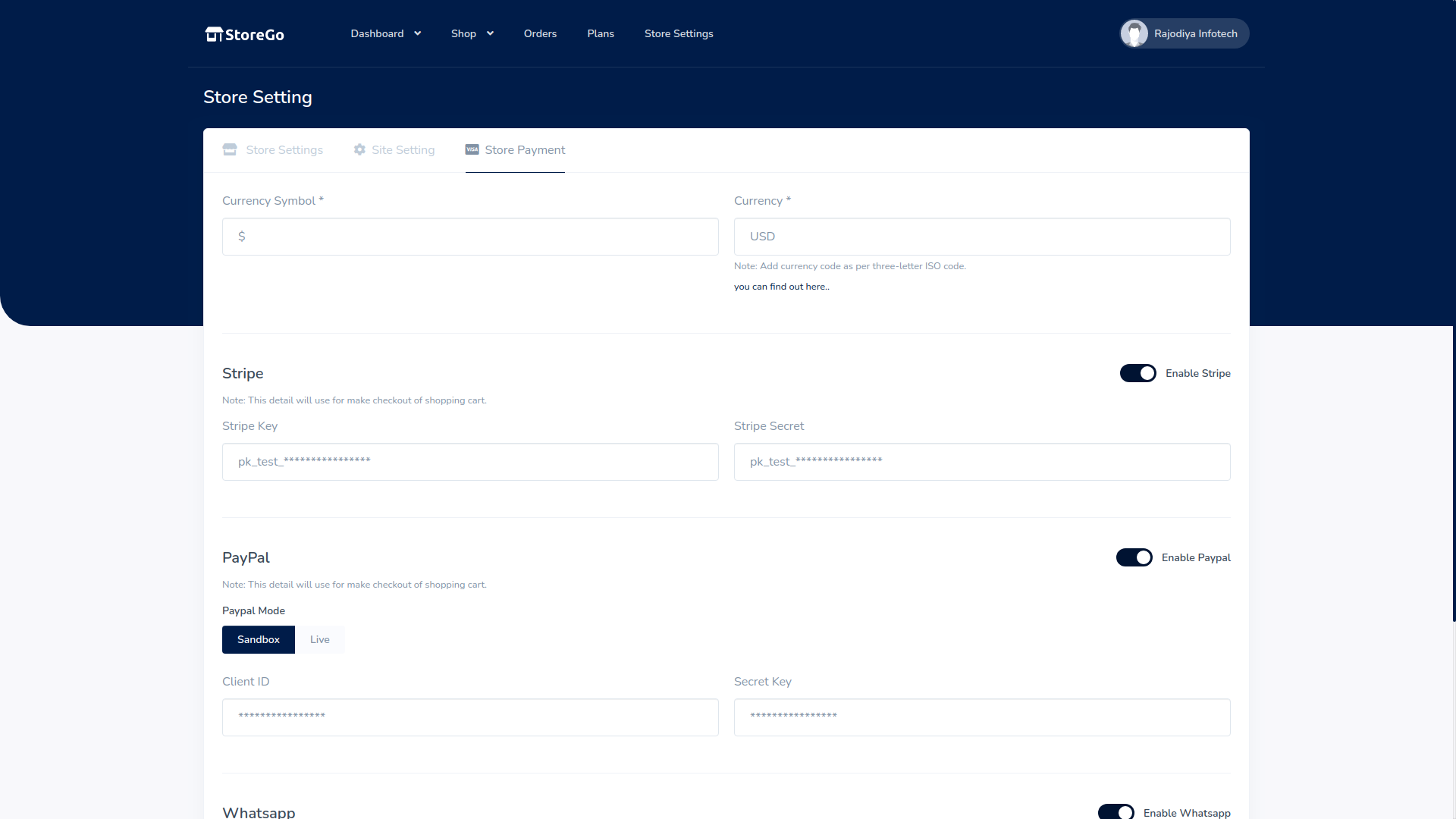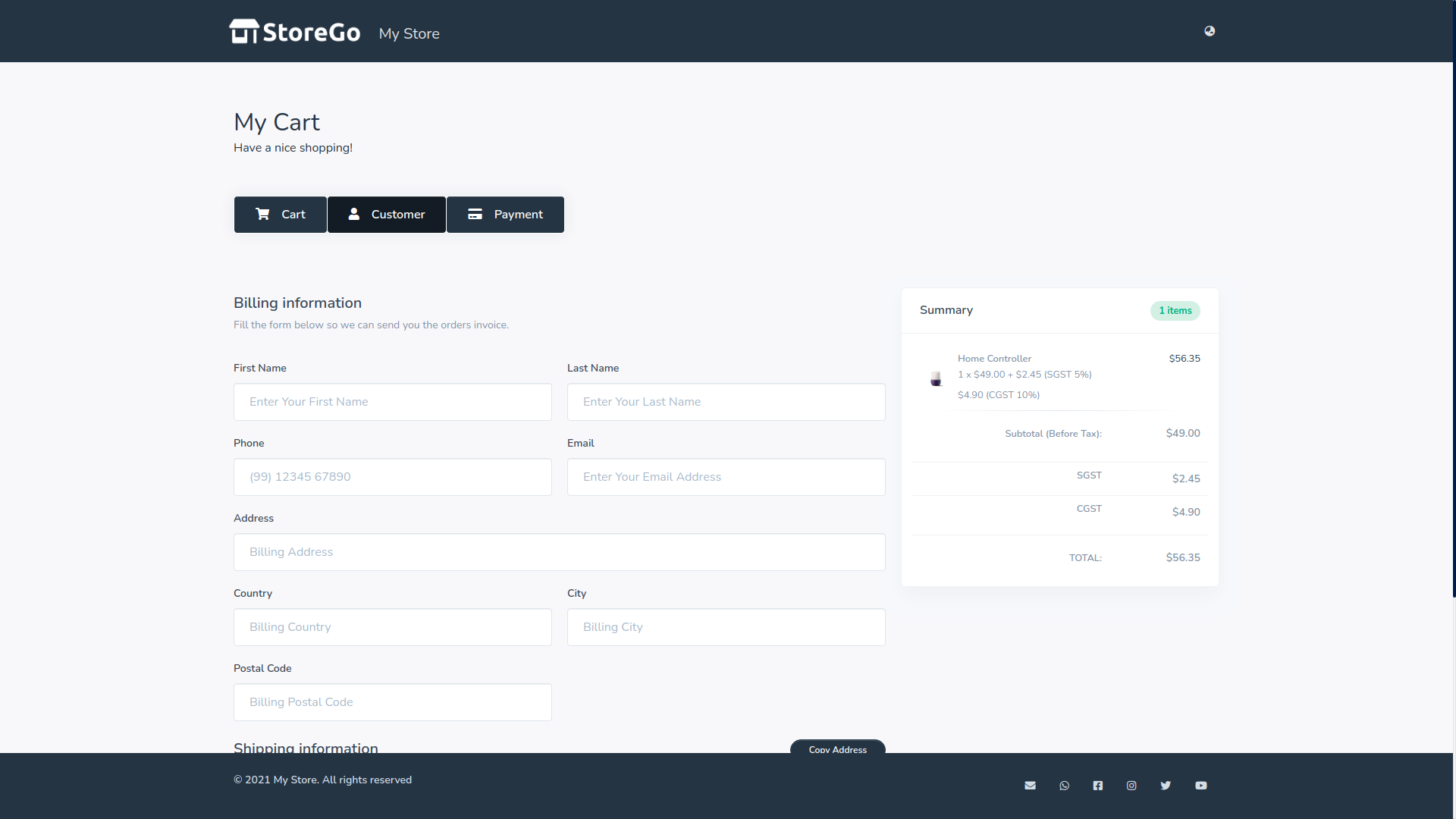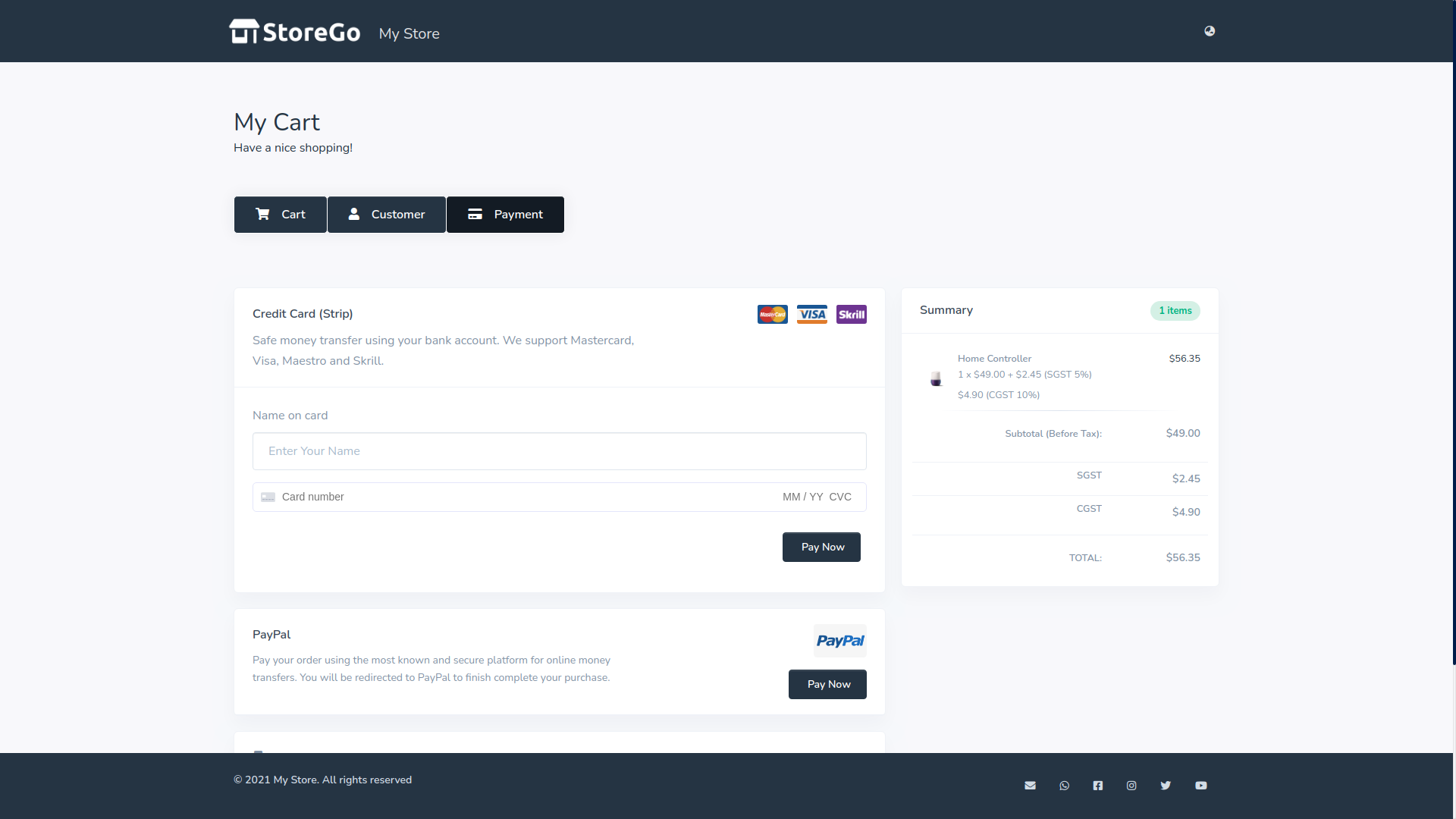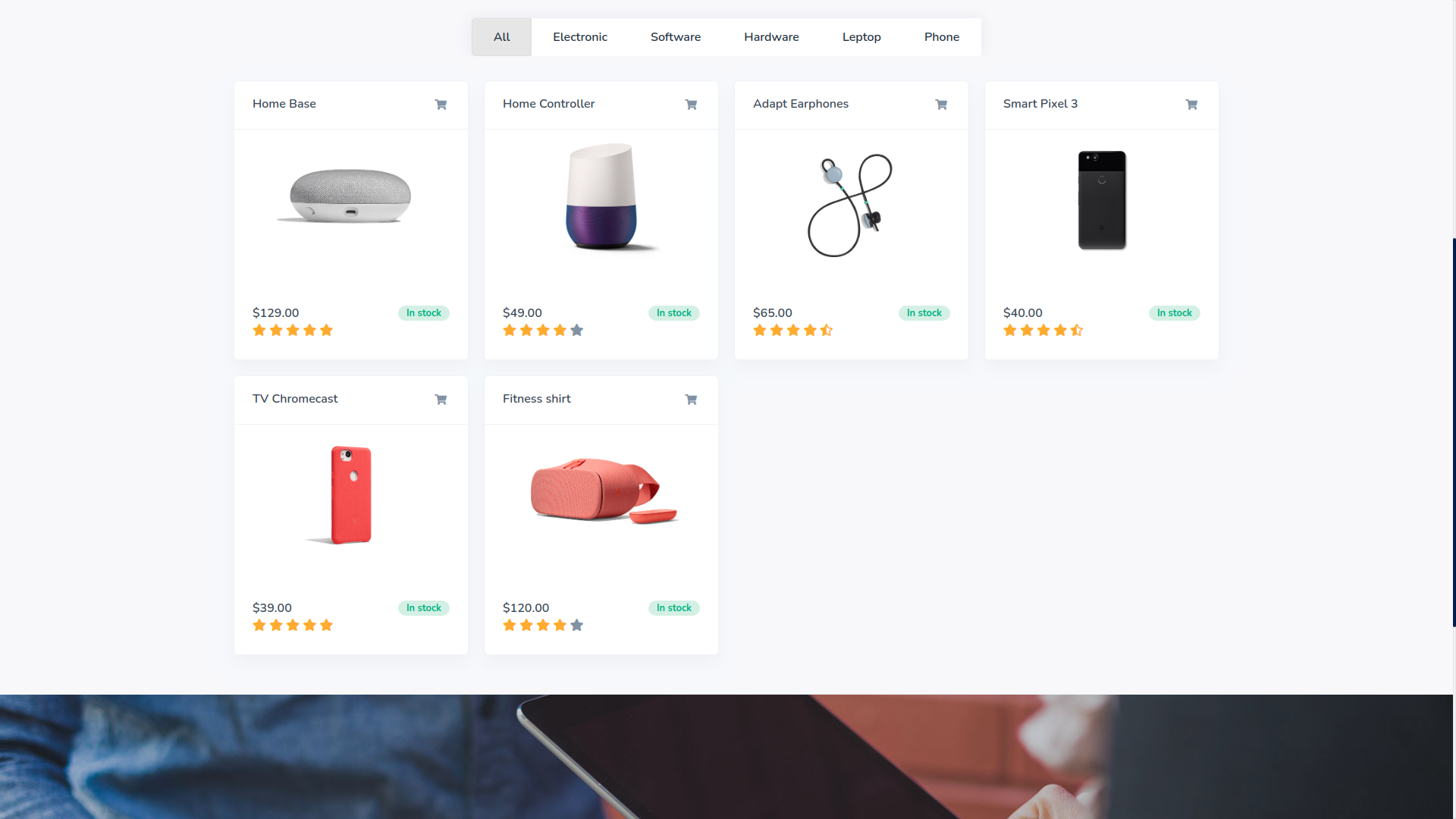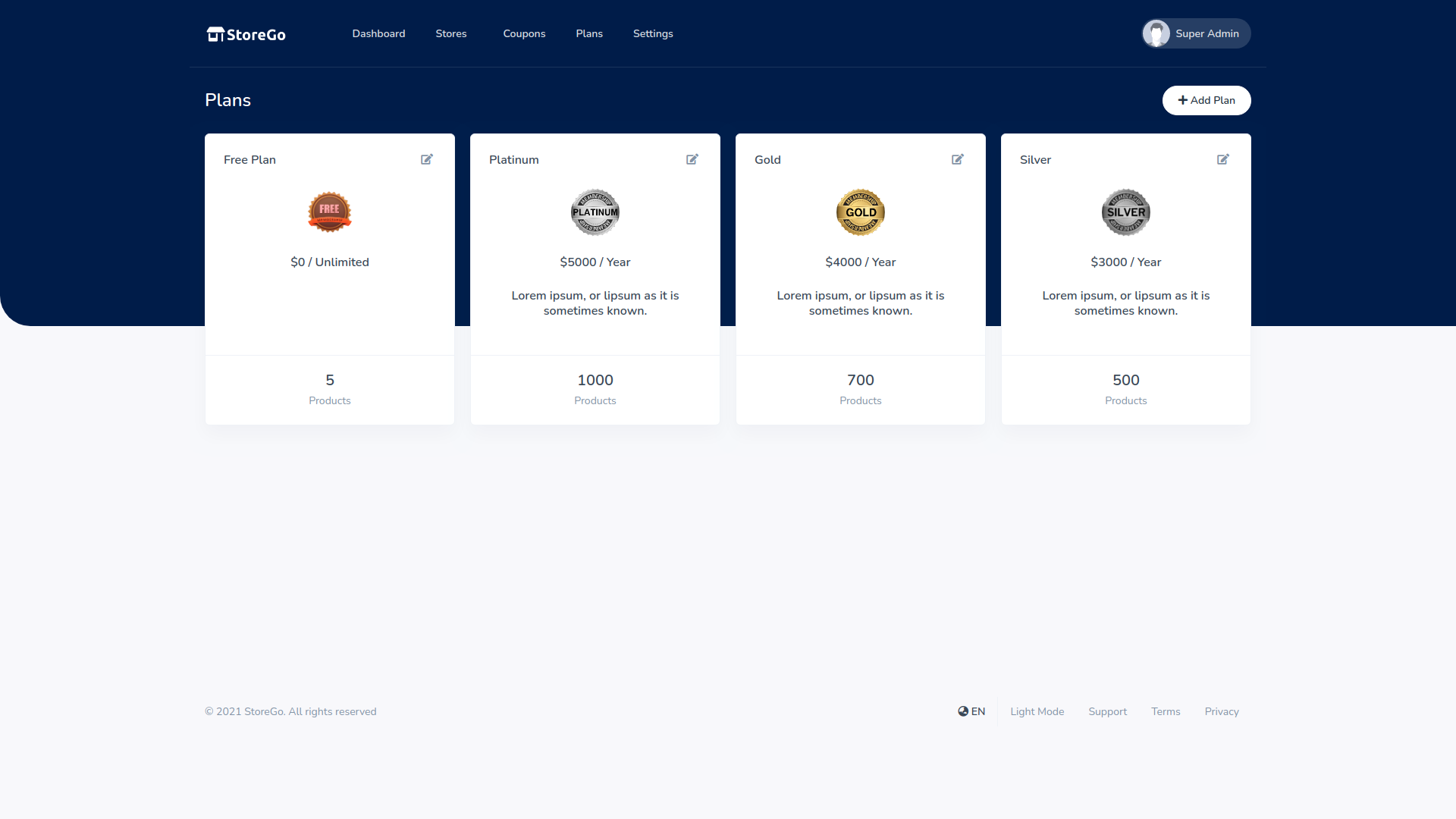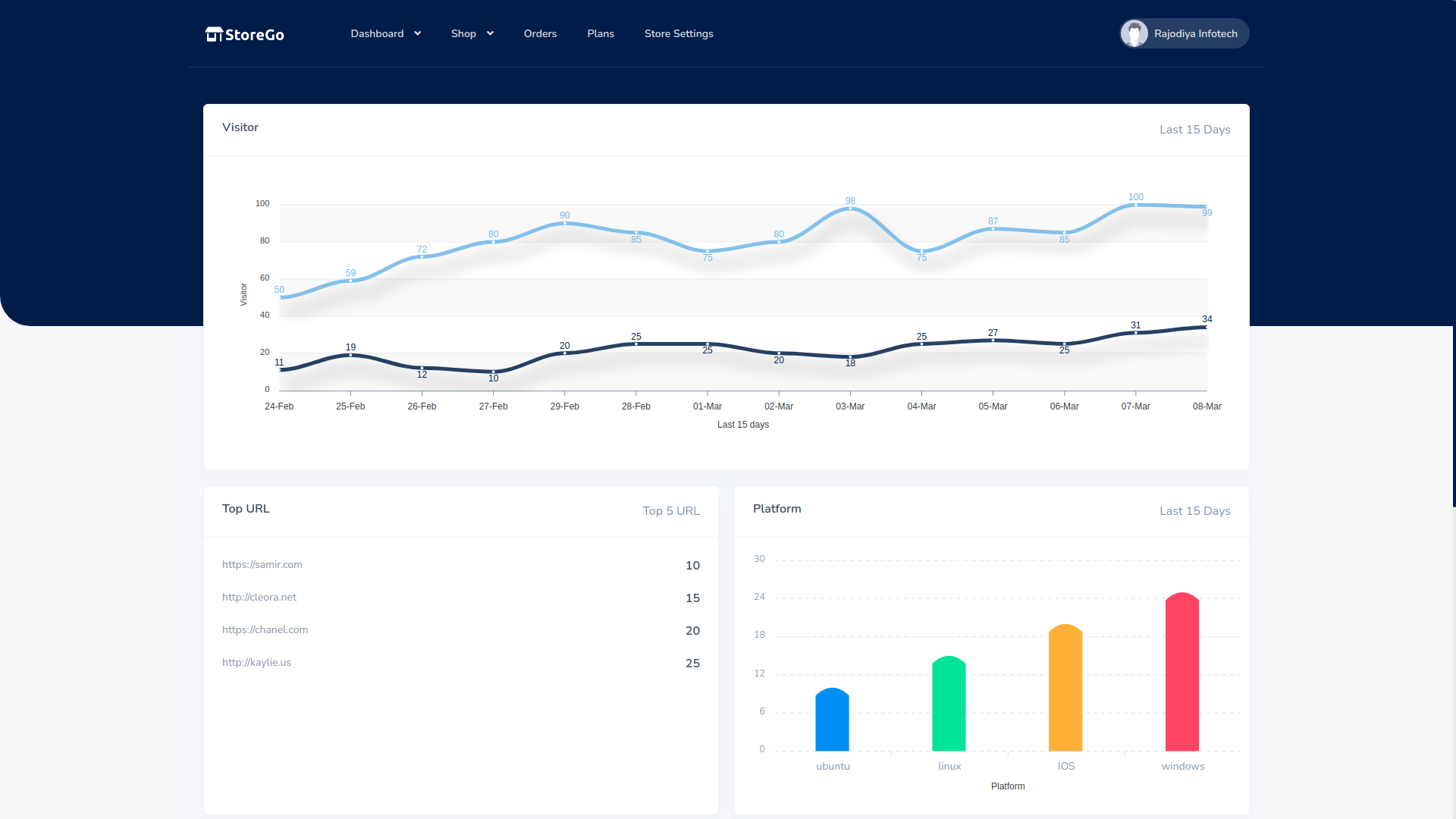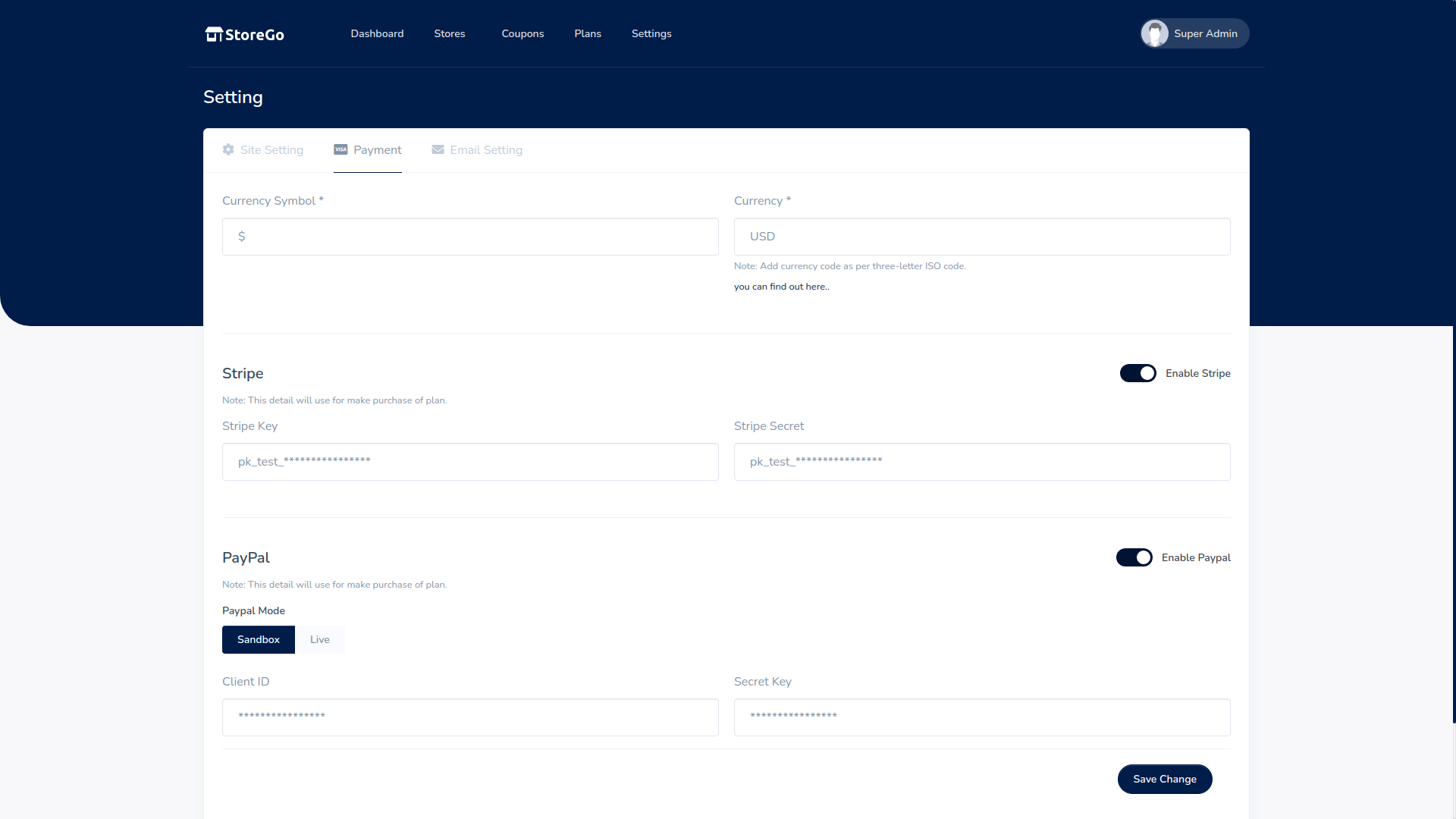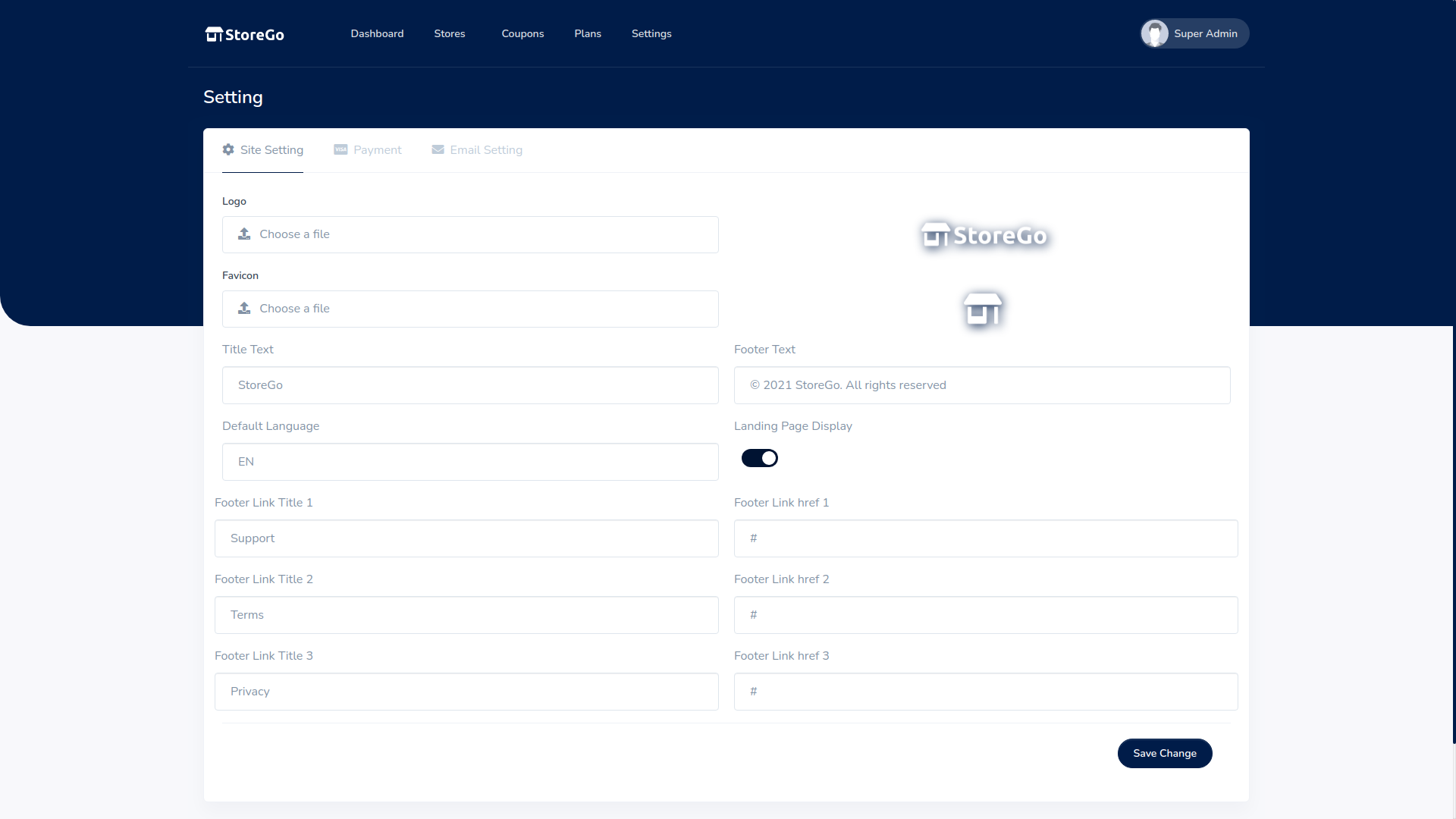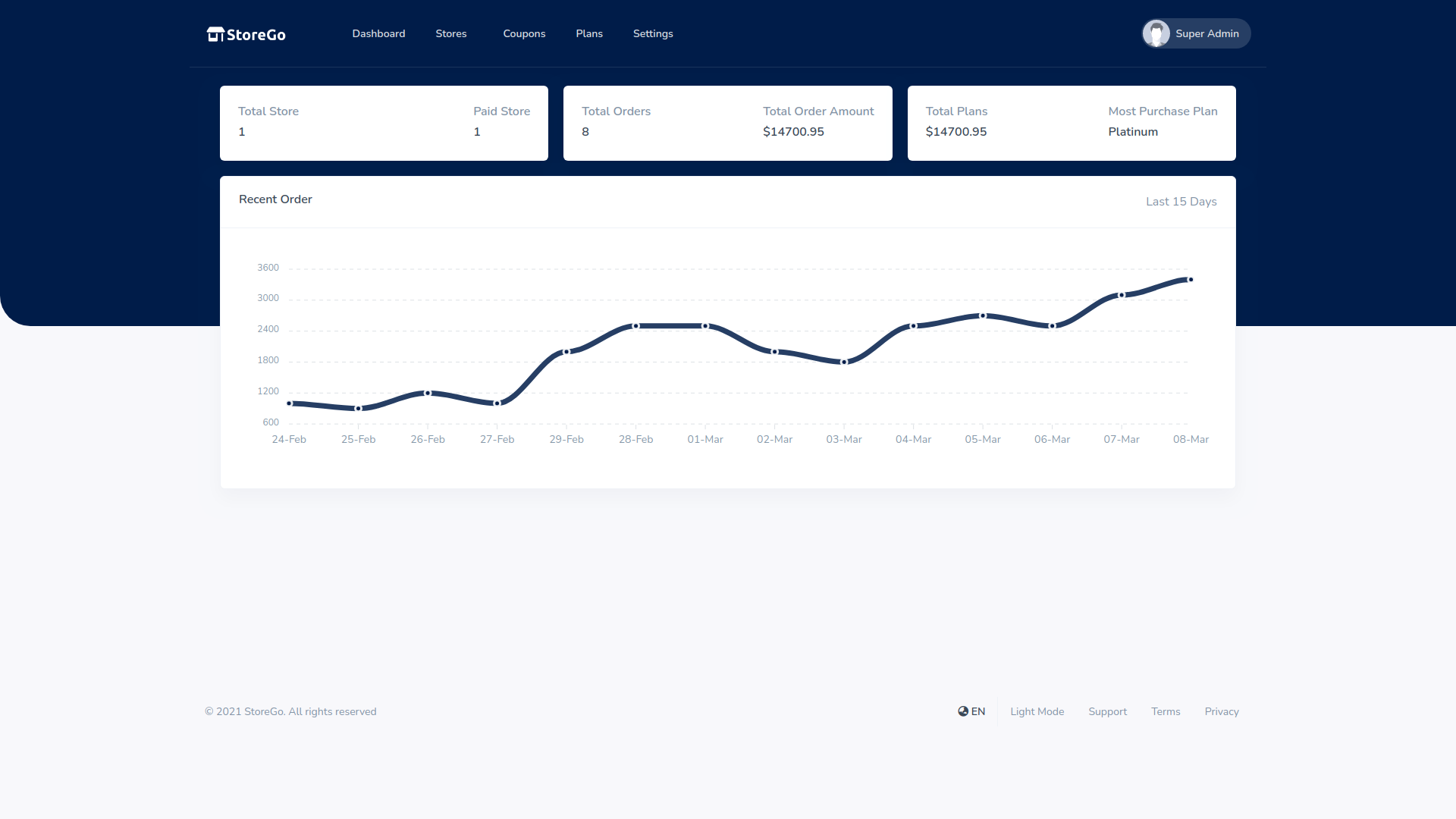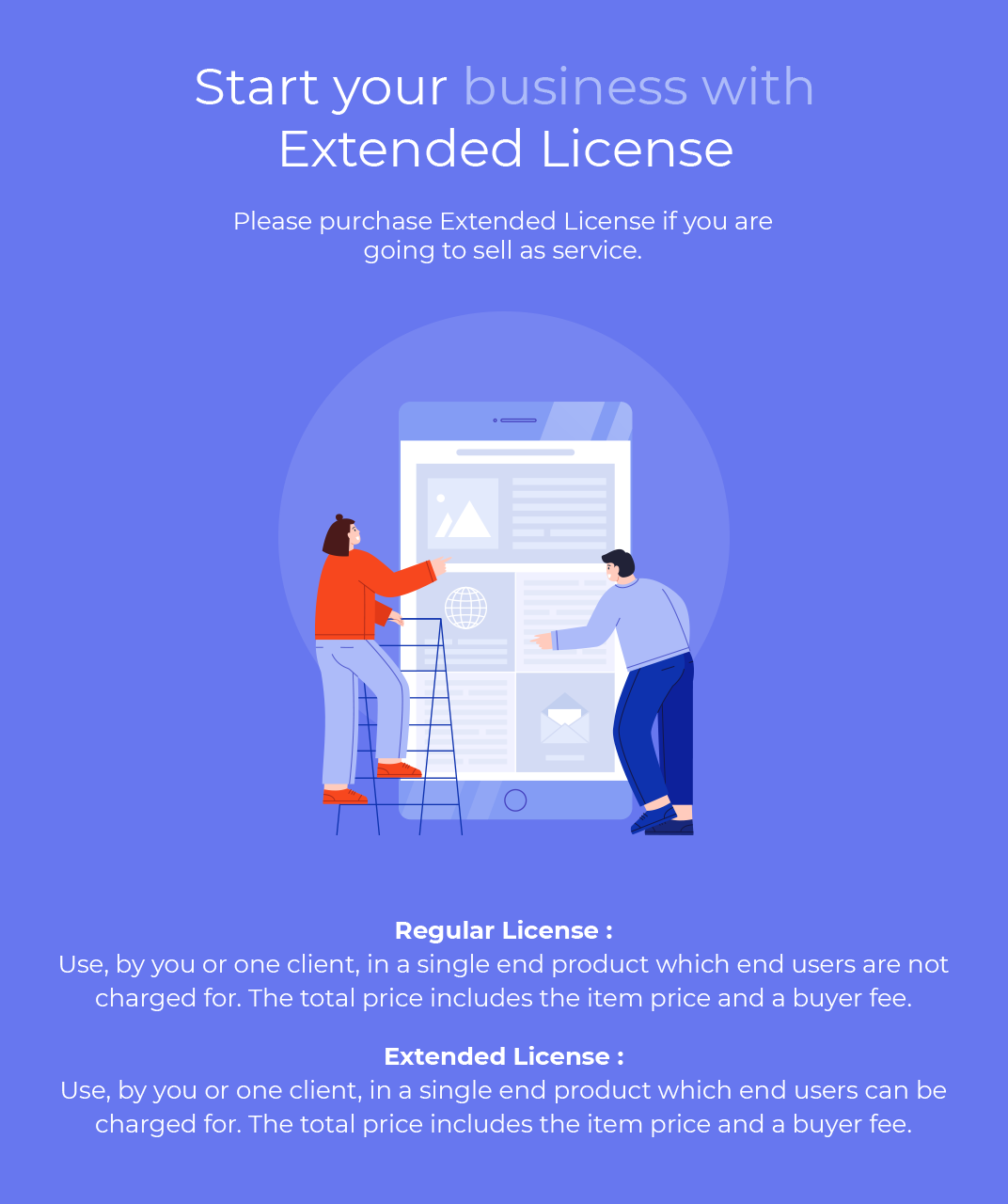 What to expect from StoreGo SaaS – Online Store Builder
Custom Domain
StoreGo offers 2 dashboards, both for the back and front end. It helps in the easy understanding of useful information.
Easy to manage storefront by listing products and product categories.
Ease in creating tax and assigning rates to them.
Management of Email subscribers list.
StoreGo offers a complete order summary and print of any given order.
The store view on the front end allowing the users to enjoy their shopping process.
Payment gateways for secured payments with Paypal and Stripe
Whatsapp Integration.
Offiline payment
Available in multiple languages.
Salient features of StoreGo SaaS – Online Store Builder
Transition from the front end to the back end
The effective management of the store always requires a strong back end. Now, doesn't matter if that store is online. It still would require an effectively functioning backend for a smooth front-end implementation. While you can manage product inventories and orders from the backend, you can fulfill the orders with an interactive front-end interface.
Dashboard
Since the store operates on two fronts, StoreGo would offer 2 dashboards for the effective management of both; back end and front end.
Get an overview of total products, sales, and orders along with a list of your top and recent orders here. Also, find the order graph of your past 15 days here.
Get entire store analytics, right from traffic through various browsers, devices, and platforms to your top URLs, get every insight about your visitors on this dashboard.
Shop
Products
You can find all the products of your store here. StorGo allows you to view your products in Grid and list view.
Manage every aspect of the product, from its name, price, category, quantity, SKU, product description, and image through this tab. All in all, this tab can help you keep your inventories in tab.
Product categories
Create product categories based on your distinctive product portfolio over here.
Product tax
Create tax applicable to your storefront and assign rates to them over here.
Subscribers
Manage the subscriber list of your customers who interested in your updates.
Orders
You can view a summary of each order here. From order details, billing, and shipping information to payment status, get every detail pertaining to a particular order number over here. Set the order status and print the receipt from over here.
Store setting
Details pertaining to store, descriptions, header, footer, subscriber settings can be settled from here. Manage social media settings that would appear on the footer section from here.
System settings
Manage the site and email settings of your store here. Also, secure the payment end of your store with system settings. StoreGo allows for Stripe and PayPal payment gateways.
Store Front end
The front end would offer a representation of all the settings you applied in the back end. That is to say, it would create a shopping site view on the front end. Products would be listed category-wise over here.
Get complete product details by clicking on a tab and add the users can add requisite products to the cart. The client then can proceed to checkout after adding the required shipping and billing details. Further, they can finalize the order by initiating payment through a secured gateway.
Once the order is placed, Stock would be managed accordingly in the backend from the product inventories. Also user will get unique order link.
Changelog
Here you can see what updates came out and did we bring new to the version. Check Changelog
Support
Please send support request here for any issues, questions or suggestions. To save time and get quick feedback, please don't ask for support in comments section.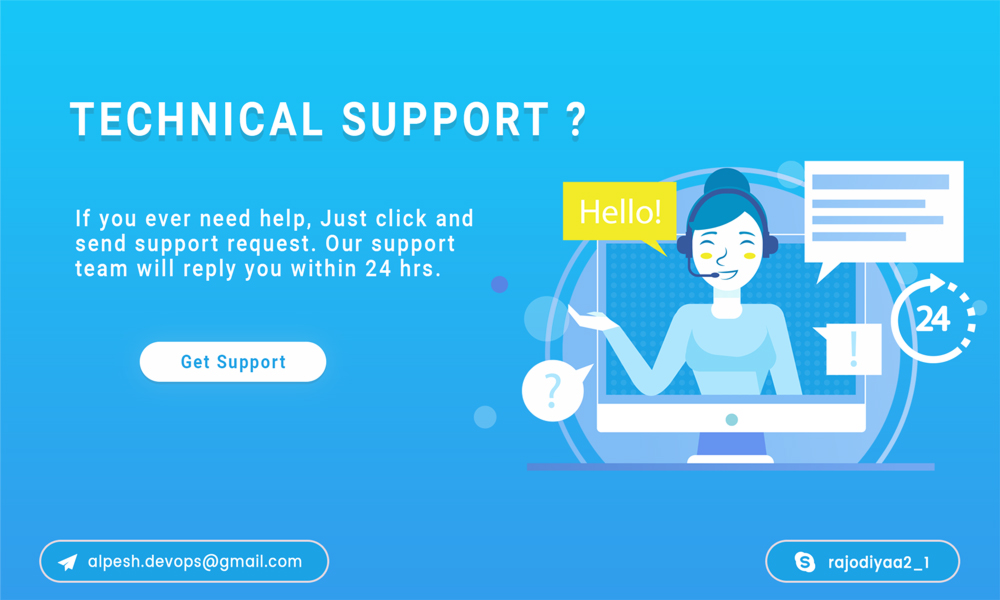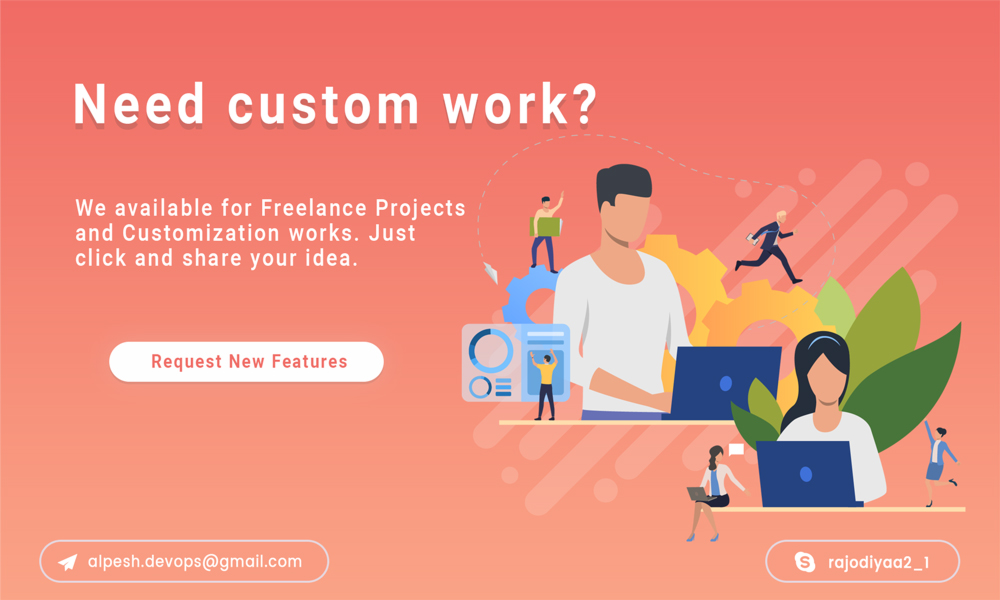 [ad_2]
Source