[ad_1]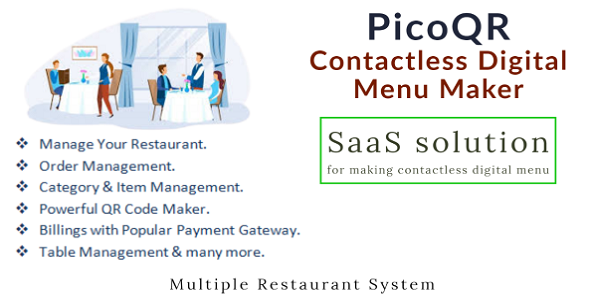 PicoQR is a simple & powerful restaurant menu maker application. It's very secure , well documented, fast & user friendly. This Application contains restaurant, order,billing, plan management and much more.
It will reduce your pain of receiving order from customer as well as cost & time. Waiting for waiters is painful for customers. By using PicoQR customer can just scan QR Code (which may be placed on your table) and make order instantly. You can track and manage customer orders and your customer can track as well.

Customer can pay directly to the restaurant owner using payment gateway.

Save Money!
No additional addon required. Full compact solution in one application
You can use it as a SaaS Application.

For technical support please sent email to support@picotech.com.bd

Payment Gateway support:
Paypal
Stripe
Paytm
Mollie
PayStack (NEW)
Offline(Bank)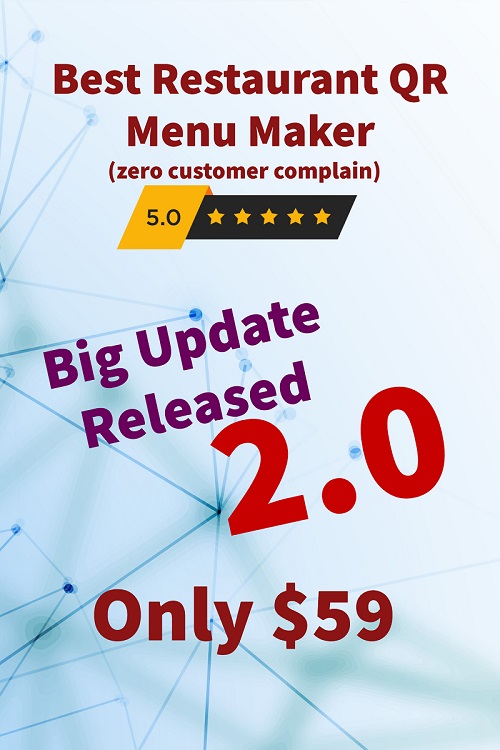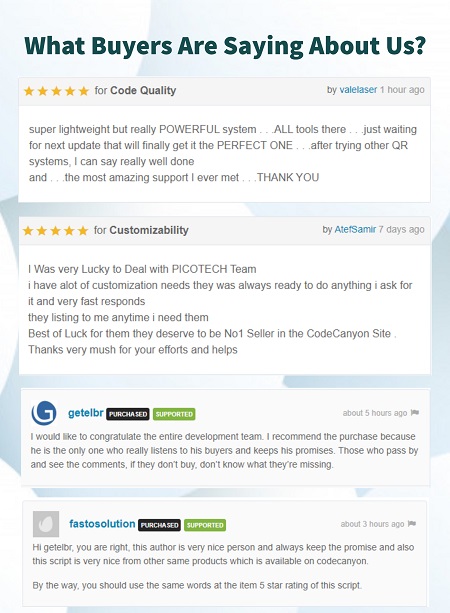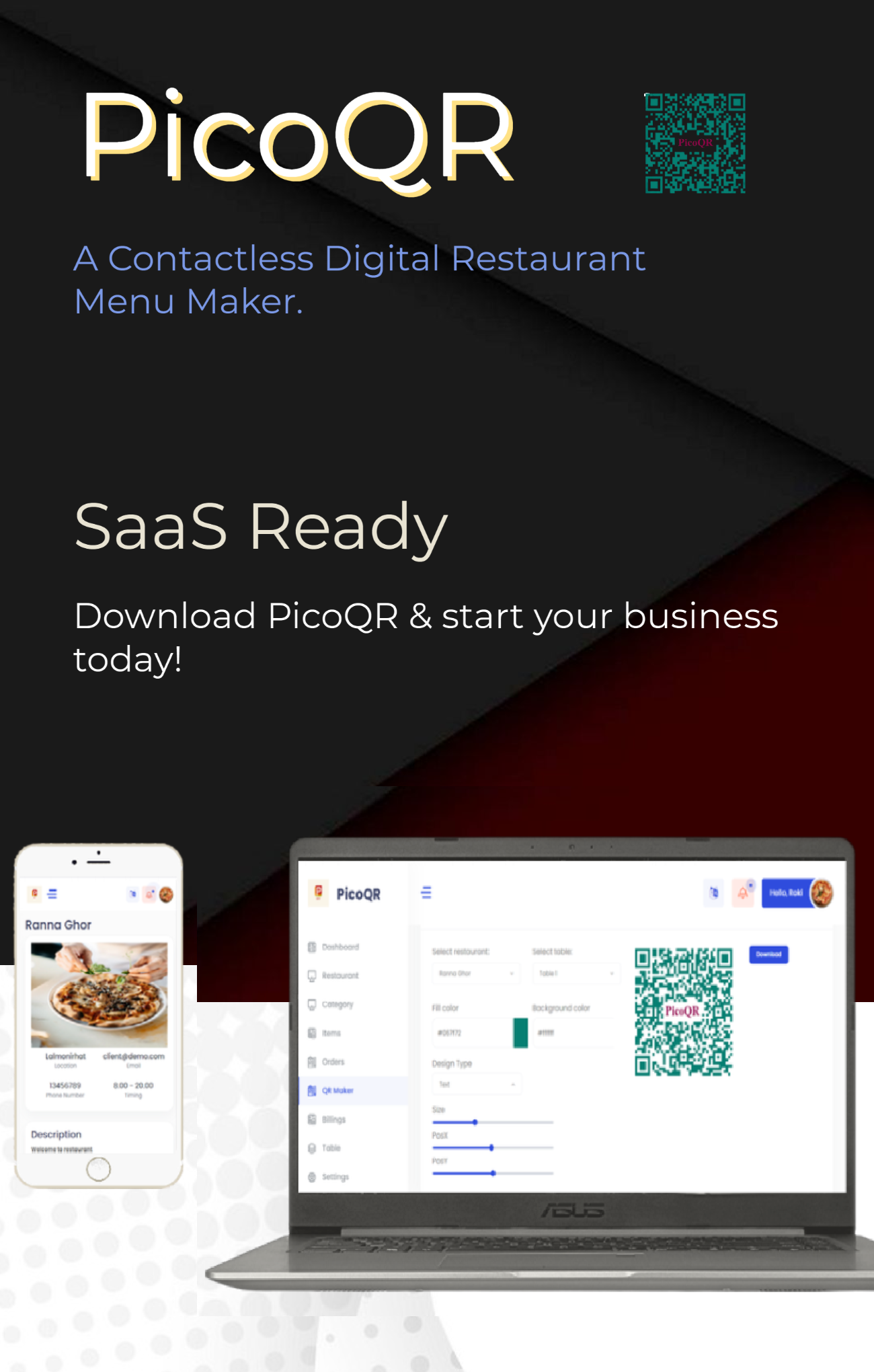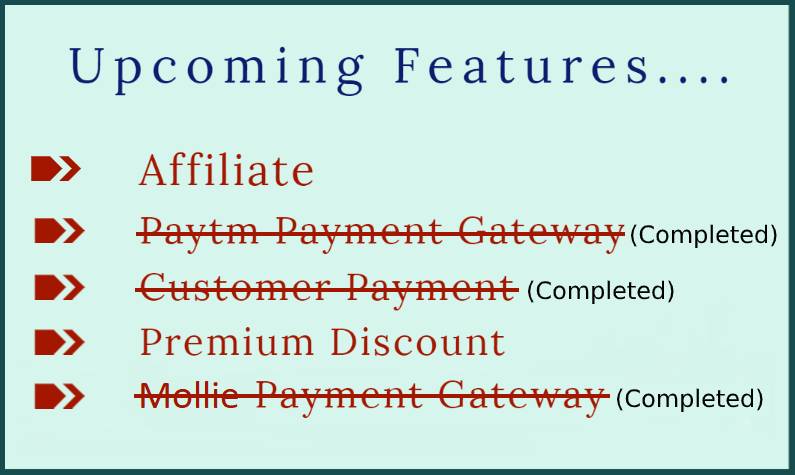 Features list:
Order Takeaway (NEW)
Restaurant Manage
Multiple order page template
Order Manage
Item Manage
Category Manage
QR Code Maker
Billings
Customer Payment
Table Manage
General Settings
Popular Payment Gateway
Email Template
Email setup
Profile Manage
Dynamic User plan
Notifications
Email Verifications
Permission management
Custom site setting
Customer order tracking
Customer instant order
Guest checkout
Multilanguage
Local Settings (date format, currency symbol, number format etc.)
Item's Extra
Tax per item
and much more …
Demo
Admin Login: https://qr.picotech.app/login
Email: admin@demo.com
Password: 123456
Restaurant Login: https://qr.picotech.app/login
User Name: restaurant@demo.com
Password: 123456
Customer Login: https://qr.picotech.app/login
User Name: customer@demo.com
Password: 123456
Checkout our other products
PicoSMS- A sms marketing tool

Version 2.2 – 13th March, 2021


Added Translation setting (you can add your own language)
Added PayStack Payment Gateway
Added live notification on/off using admin setting
Fixed minor bugs


Version 2.1 – 3rd February, 2021


Added New modern design for menu page
Added login as restaurant owner from admin panel
Added Mollie Payment gateway


Version 2.0 – 25th January, 2021


Added live order notifications
Added item's extra
Added taxes
Added unlimited plan
Added plan list on frontpage
Added German Language
fixed minor issues


Version 1.3 – 25th Dec, 2020


Added Paytm payment gateway
Added currency code on local setting
And fixed some minor issues


Version 1.2 – 10th Dec, 2020


Added Customer payment
Fixed issue on login
And some minor issues


Version 1.1 – 2nd Dec, 2020


Local settings added (date format, currency symbol, number format etc.)
Added Offline payment
Added customizable QR code maker
Added table selection on QR code
Added Multilanguage feature
and some other minor issues


Version 1.0 – 17th Nov, 2020


Initial Release

[ad_2] Source