Best Digital Business Card Builder or vCard Builder on CodeCanyon
vCard is helpful to start your own startup which offers a SaaS (software as a service) service to individuals, companies, or organizations. You can use vCard for your personal use, or you can use it for your business. Just Install, Create Plans, and Generate Passive Income.
Digital Business Cards are the modern way to share contact information. Also known as vCard, Virtual Business Card, and Electronic Business Card. Digital business cards are more interactive, eco friendly, and affordable than their physical counterparts. One major benefit of digital business cards is that they can be shared with anyone, anywhere, simply show your QR code, or send the link over email, text, or social media.
Take a Test Drive before you Buy.
Admin Panel: https://vcard.waptechy.com/auth
Frontend: https://vcard.waptechy.com
Admin: admin@vcard.com / 12345678
User: user@vcard.com / 12345678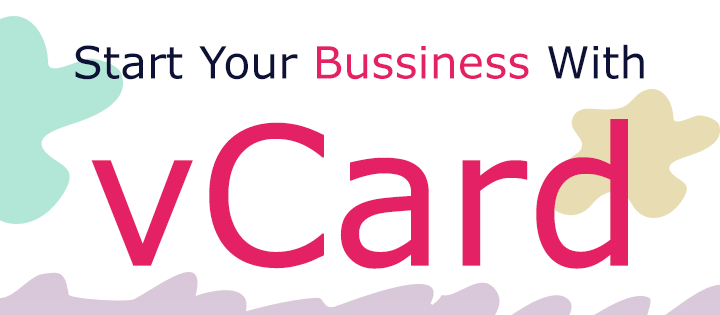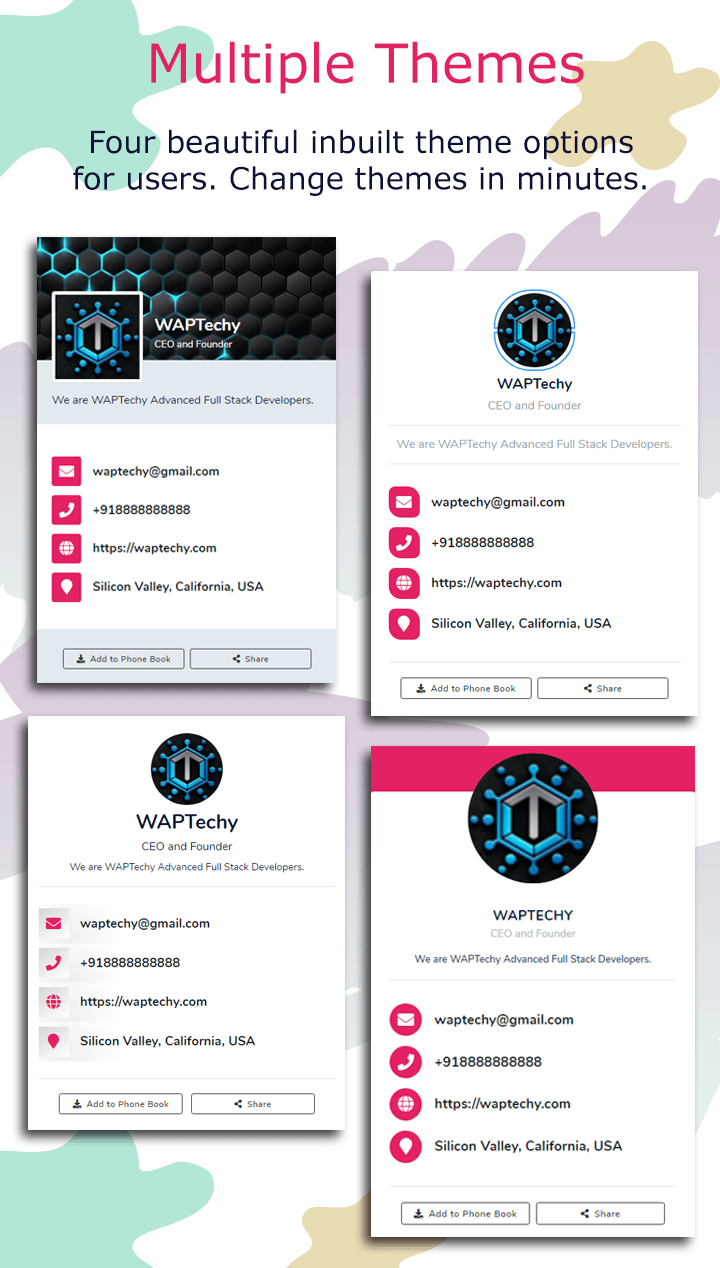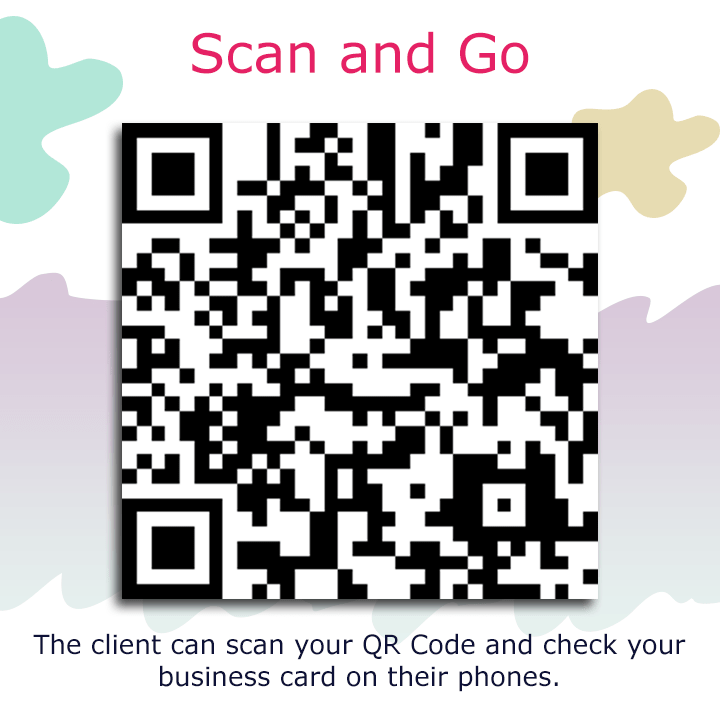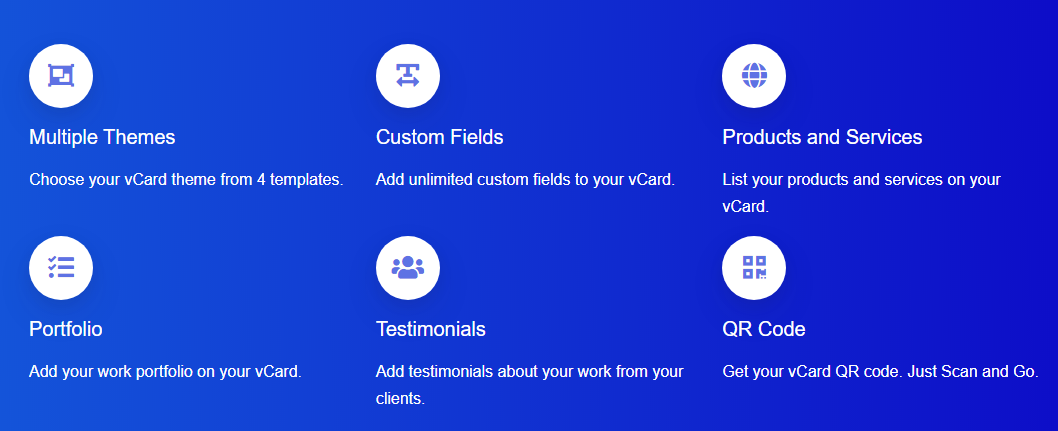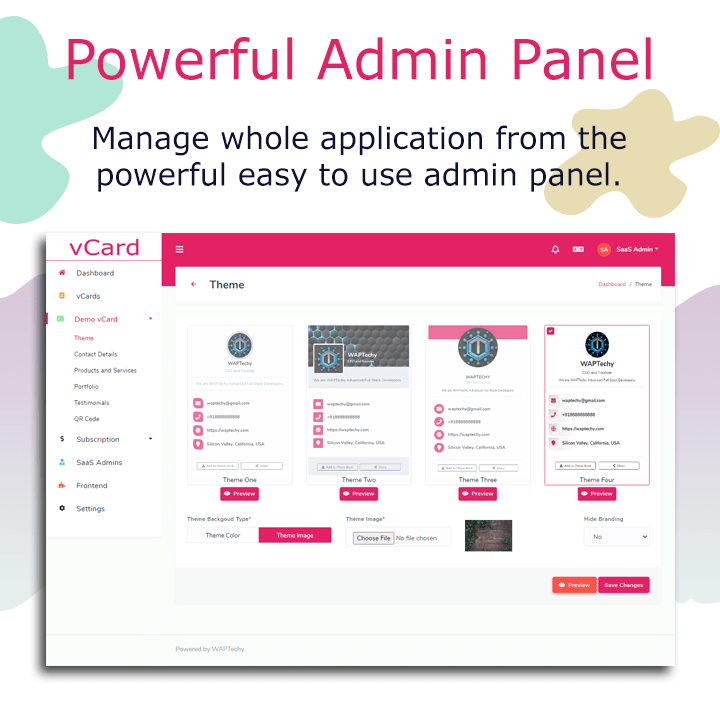 Silent Features of vCard – Digital Business Card Builder SaaS
Fully Customizable
One Click Future Update
vCard The Fully Secure Application
Dashboard with a Graphical Representation
Secure Database no SQL Injection
Protected against CSRF and XSS attacks
Bcrypt Password Encryption
Totally Ajax
Built-in using Most Trusted CodeIgniter Framework
The Guarantee
Our excellent support.
Feature updates.
Answer to all your questions.
Bugs fixes if any have.
Help to set up and install.
Frequently asked questions.
Question 1: How to install vCard?
Ans: You can easily install vCard just by following the step in the installation wizard.
Question 2: vCard have documentation?
Ans: Yes, Full documentation included.
Question 3: vCard is multilingual? Can I translate it into my language?
Ans: Yes, vCard is multilingual. Also, you can add or edit languages from the admin panel.
Question 4: vCard has an Offline / Bank Transfer Feature?
Ans: Yes, vCard has an Offline / Bank Transfer Feature.
Question 5: vCard is SaaS or None SaaS?
Ans: vCard can be used as both type SaaS and None SaaS version.
Change Log
Version 1 – (7-Sept-2020)
Released
Source