[ad_1]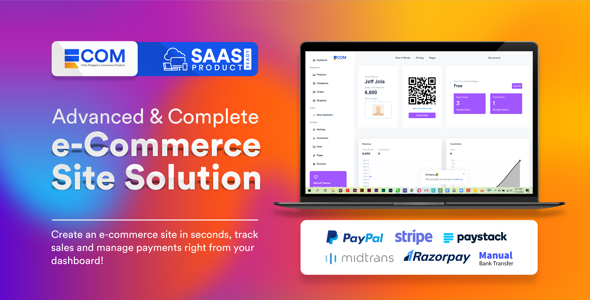 Ecom brings a unique solution to the table providing you with saas as well. Ecom gives your users the ability to create products, set categories, connect payment gateways under one sharable link with a beautiful storefront design.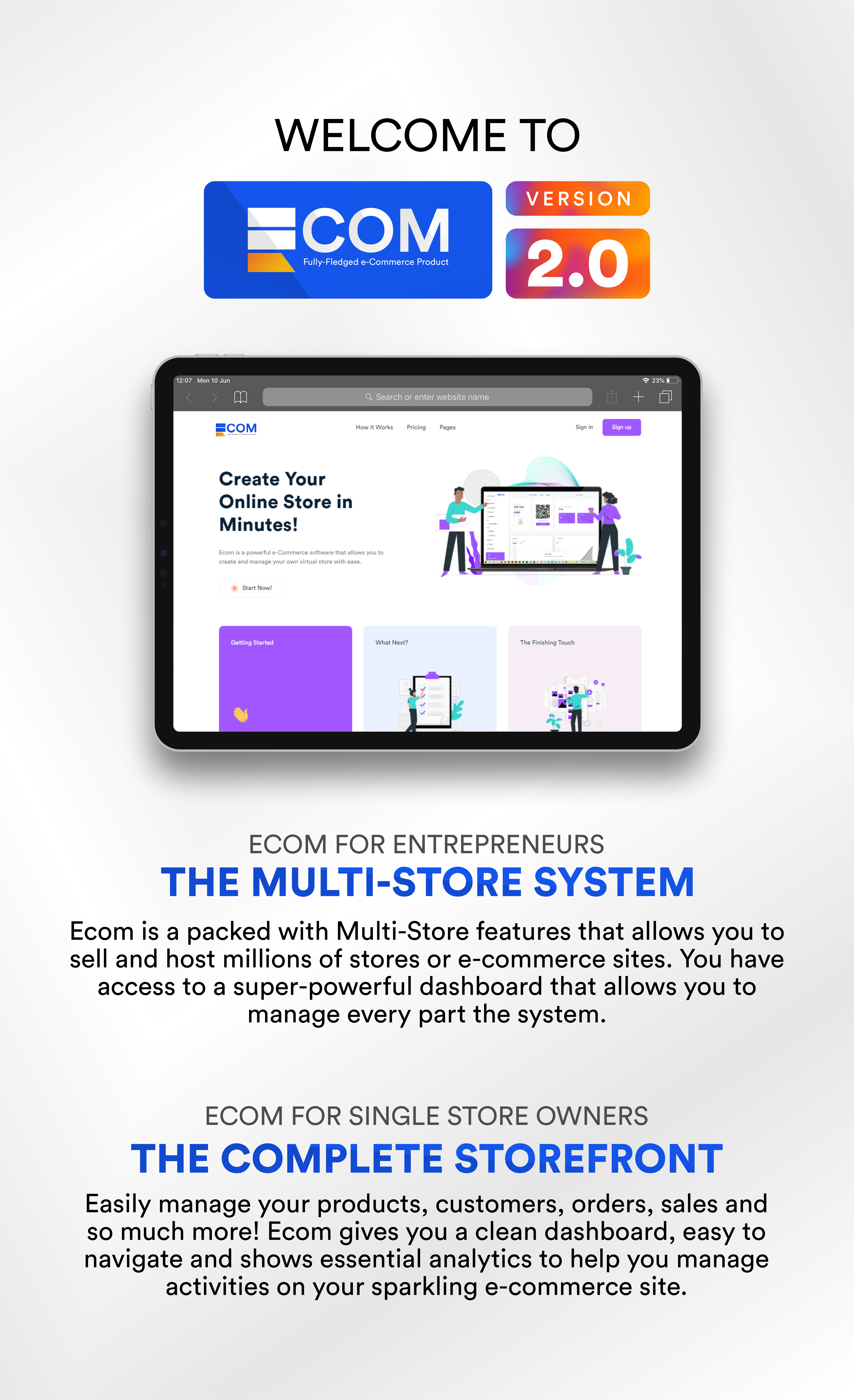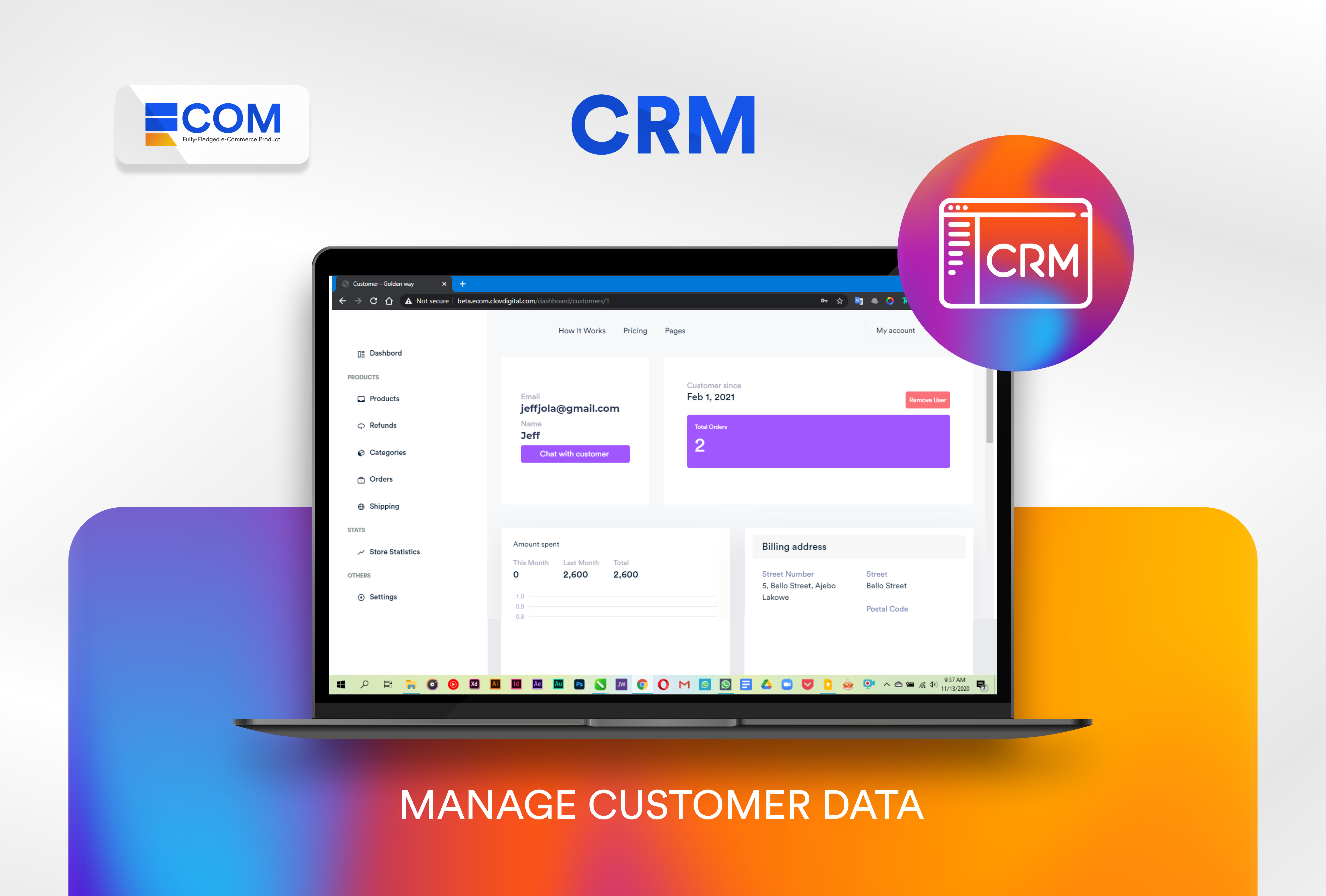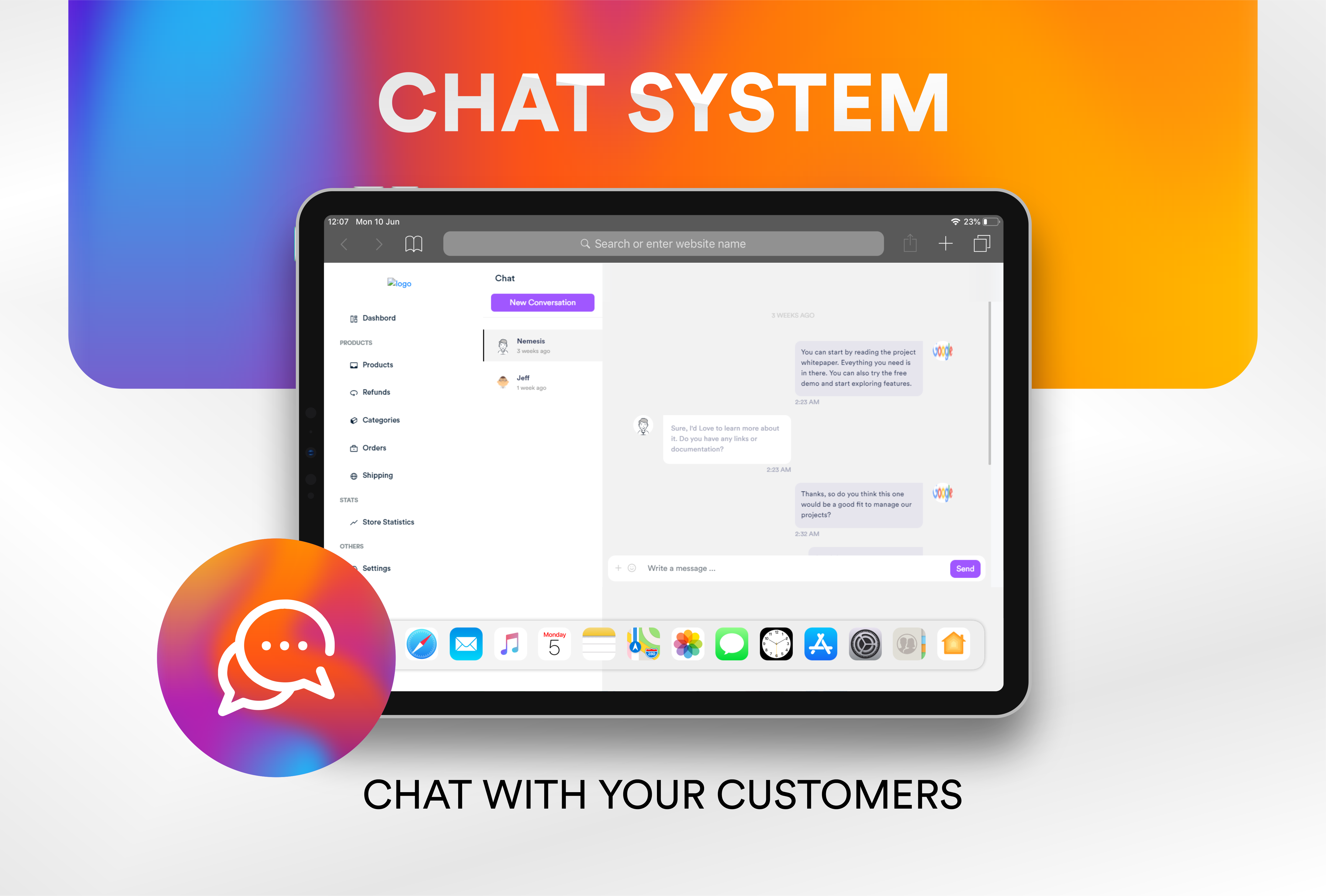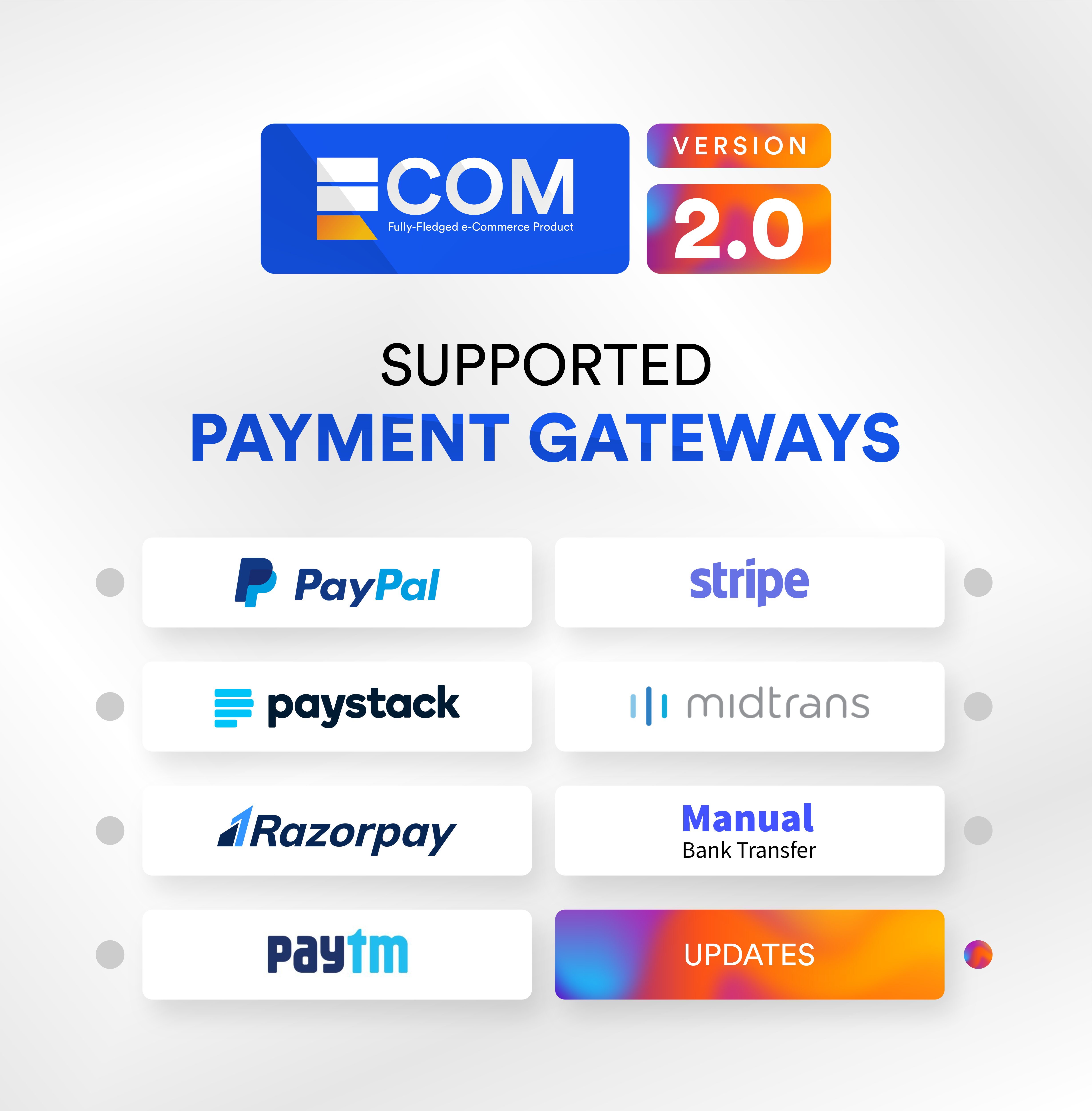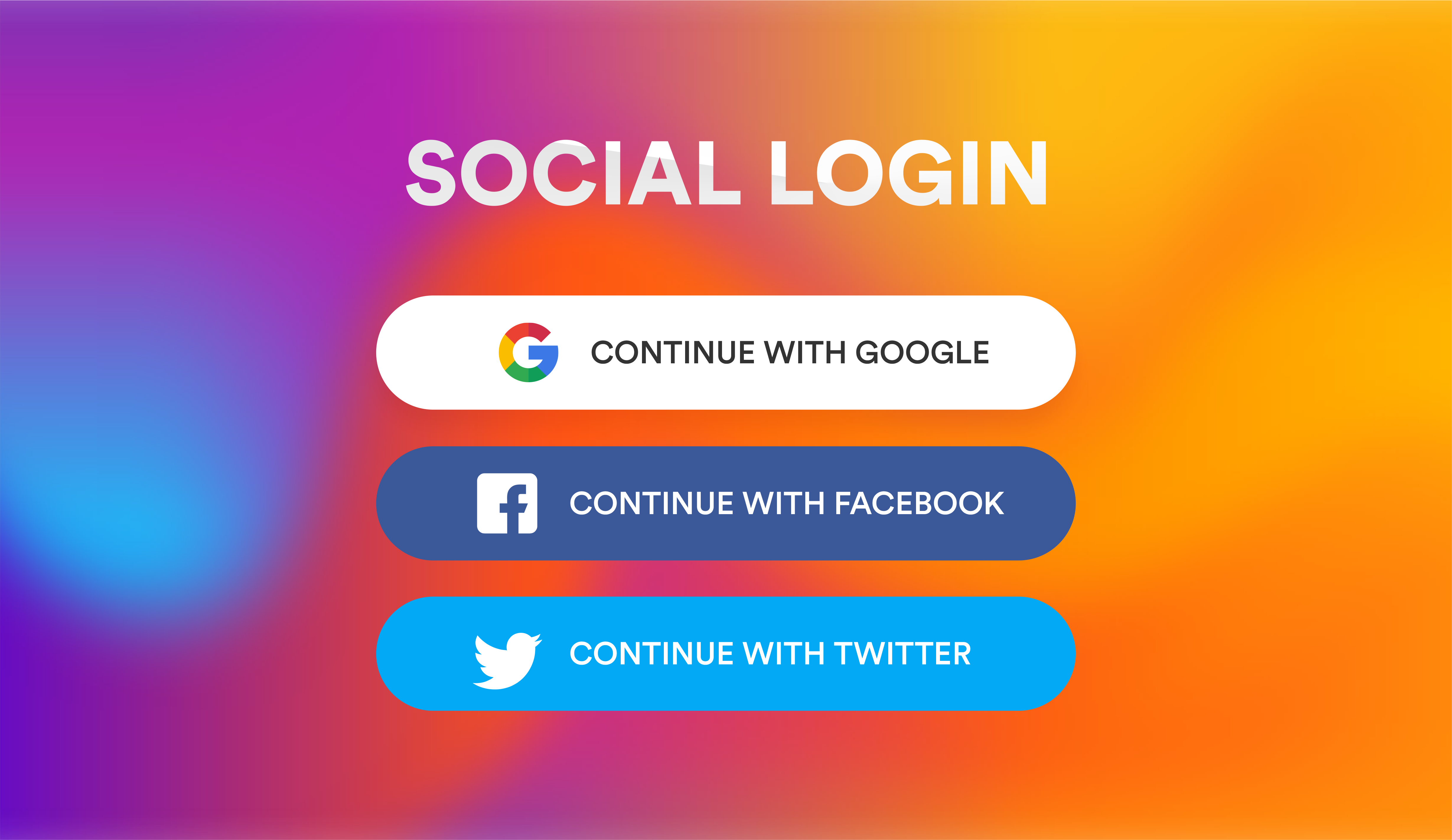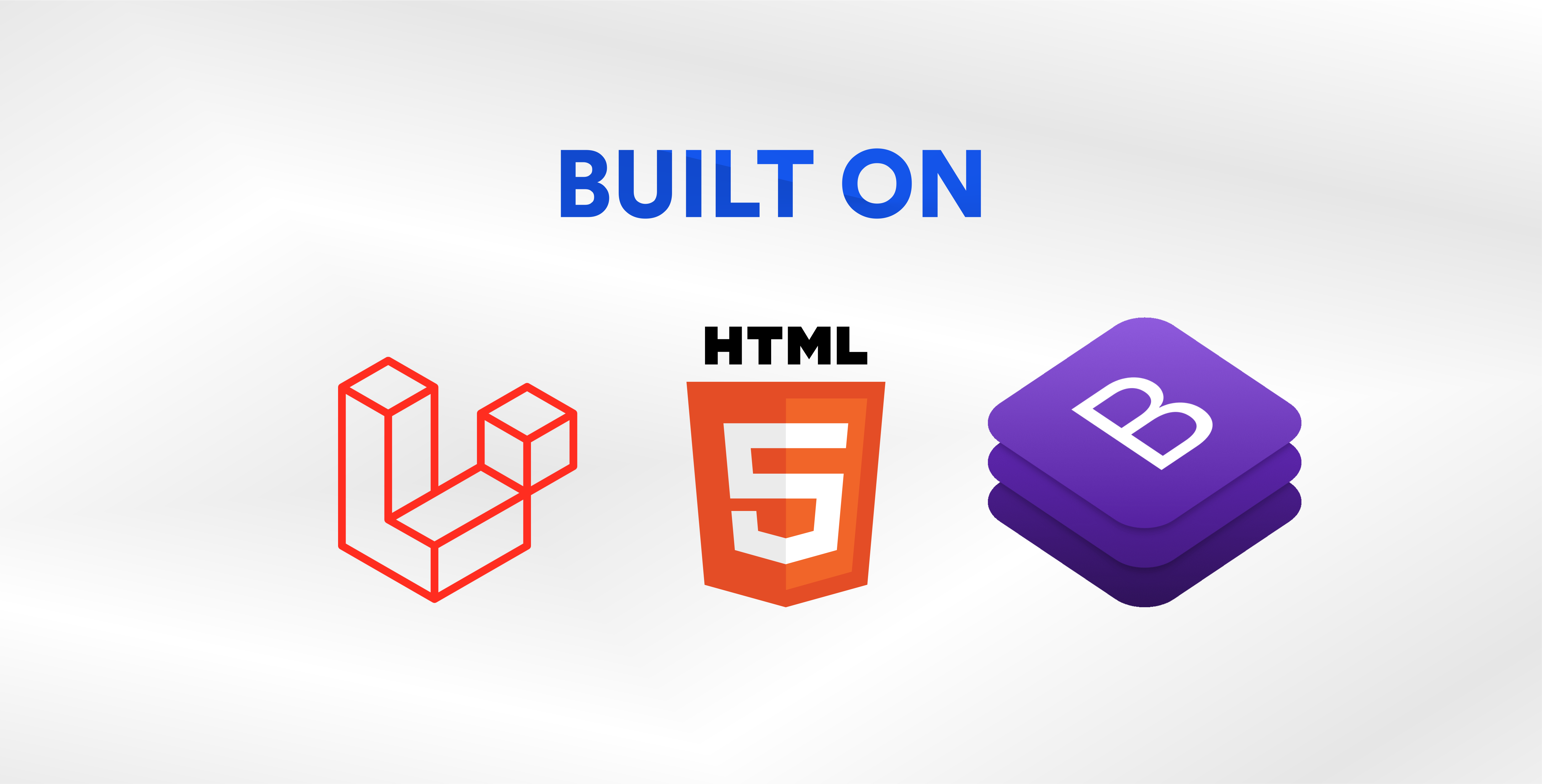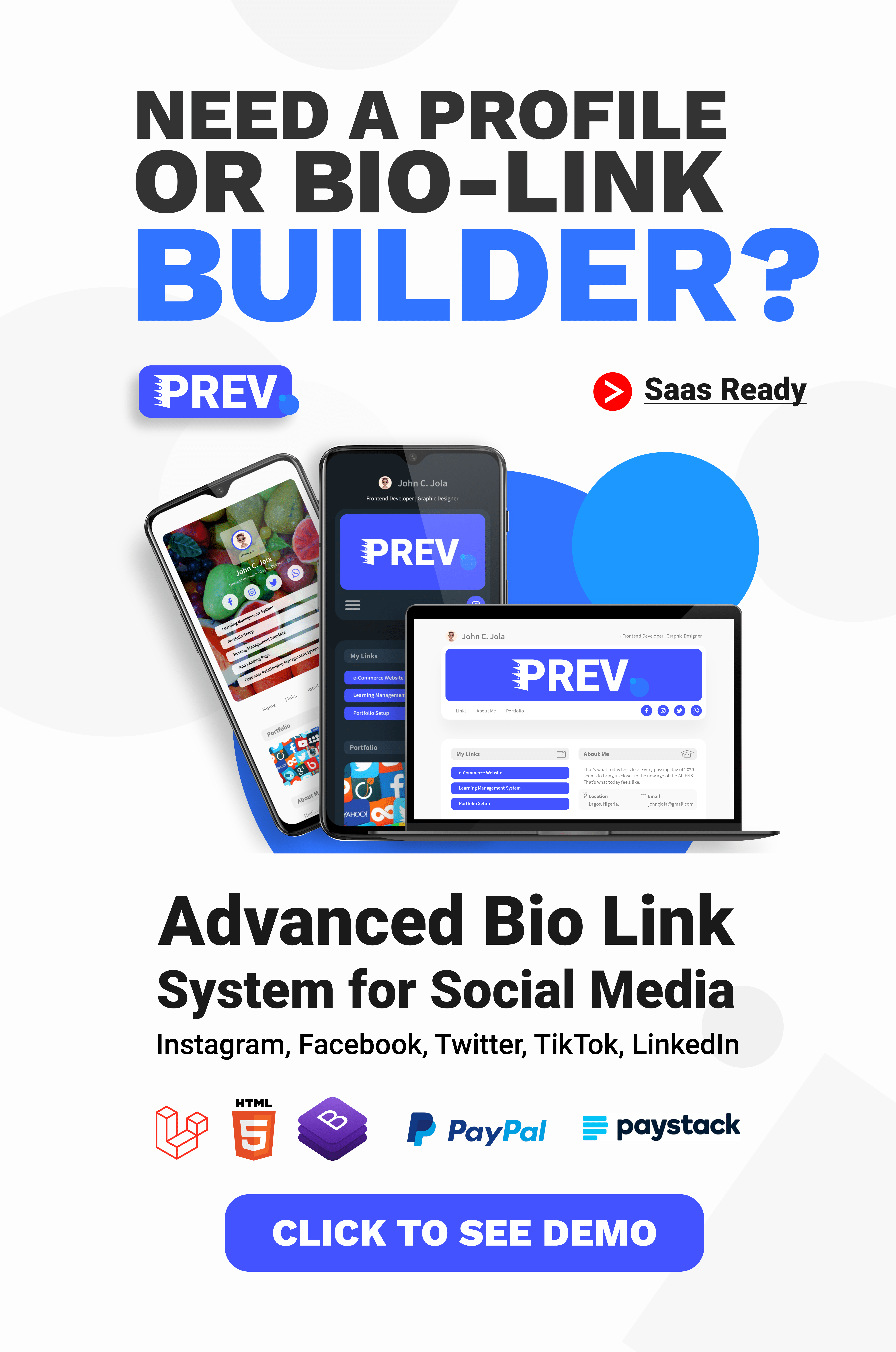 Ecom Demo
Username: demo@getecom.net
Password: ecomstore
Some options are disabled in demo for better experience
Installation
This product is easy to install. We've provided an installation wizard to guide you through.
You can also check the Docs for detailed info
Support
If you're having issues with this product don't hesitate to register HERE and raise your Support Ticket.
Product installation
We provide This product Installations and also Full Server Installations. Check our Docs for full details
Others
We apologize in the delay in our update and support. Fixes and improvements has been made to the script and service. Thanks
Updates
Update 2.0.6 – 30 March, 2021

- Fixed contact us
- Fixed add domain 404
- Fixed admin external page filtering url
- Added missing invoice page on store checkout

Update 2.0.5 – 20 March, 2021

- Fixed disabling free and trial pricing not showing on pricing page
- Minor improvement to admin
- Fixed edit store 419 message

Update 2.0.4 – 19 March, 2021

- Fixed shipping locations only using "free shipping" 
- Fixed Logo issue
- Fixed admin custom head code not working on stores
- Fixed pages if slug is empty, requires slug

Update 2.0.3 – 11 March, 2021

- Stronger Password strength (Users need to use lowercase, uppercase, special characters when setting or changing password)
- Space between welcome toast on login
- Improved footer (Footer section like pages and social will be hidden if empty)
- Store favicon now available with package option (custom branding)
- Option to show number of store's on homepage
- Fixed blogs limit on packages and pricing
- Ongoing improvements on superadmin dashboard
- Added superadmin edit user page with some little stats about the user
- Fixed not showing scrollbar on some area
- Option to disable pages section on homepage
- Fixed superadmin settings saving issue if wildcard domain is empty
- Removed update database section as it has no use anymore

Update 2.0.2 – 10 March, 2021

- V2 Chat box (More option to send image, link, file on chat)
- Return of Blogs
- Blogs grid and list now available in pages
- Possible fix of wildcard domain on social login
- Store customer dashboard now has a logout function
- Removed store 404 on account creation
- Fixed store categories error for mysql V5.6

Update 2.0.1 – 09 March, 2021

- Fixed store single product page showing different prices
- Fixed striping out of html on store add to head
- Added wildcard domain (choose the domain for general wildcard setup)
- User settings now have one store name instead of firstname and lastname
- Fixed store showing error 500 on custom domain
- Fixed store error 500 on auth pages
- Fixed store checkout showing error 500 on customer logged in

Update 2.0 – 07 March, 2021

- Aws s3 integration (all uploads can go to your aws s3 storage) 
- Overall dashboard changes
- User pages system
- User pages blocks (ecom now works based on blocks)
- Create unique store with pages blocks 
- Customer management
- Store customers registration 
- V1 chat system between store and customers
- Store customers dashboard
- Store Refund requests system
- Store guest / customer checkout system
- Option to send mail on order status change and send custom mail per order
- Free packages order if set price to 0
- Possible fix for .env deleting
- Fixed store stock management
- Added products color options 
- Added store colors
- New landing page
- PayTM gateway now available
- Option to send crash report to us
- Many bugs fixed

Update 1.5.1 – 12 January, 2021

- Adjusted logo size on header and footer
- Gateway missing issue on storefront
- Save button now on gateway tab on user settings
- Fixed pricing plan showing -1 on unlimited blog

Update 1.5 – 6 January, 2021

- [FIX]: Fixed paypal not showing

Update 1.4 – 2 January, 2021

- [NEW]: Wildcard subdomain support (Use subdomains instead of subdirectories)
- [NEW]: PayPal on regular license
- [FIX]: Few ui bugs

Update 1.3 – 31 December, 2020

- [NEW]: New store template
- [NEW]: New stock management
- [NEW]: New product options
- [NEW]: Downloadable Products
- [NEW]: Few dashboard design changes
- [NEW]: Bank & Cash Payment
- [NEW]: New Payment method per packages (Set the gateways user have access to on a packages. Please update your packages after update)
- [FIX]: Fixed installation error (white screen)

Update 1.2 – 4 December, 2020

- [FIX]: Improved user checkout & user store template
- [FIX]: Fixed user custom domain showing on packages
- [NEW]: Added external product field (Can now input external url to product)
- [NEW]: Shipping locations & pricings
- [NEW]: Mercadopago payment gateway now available to user and admin to use

Update 1.1 – 26 November, 2020

- [FIX]: Error when adding domains
- [NEW]: Custom domain option for stores
- [NEW]: Custom domain limit on package

Update 1.0 – 16 November, 2020

- Initial Release

[ad_2]
Source