Description
WooCommerce Show Product Description in Loop Plugin by Motif Creatives enables you to show the product short description/data in the loop at the shop page and single product page at any location.

By using the WooCommerce Product Description in Loop Plugin, you have full freedom to show your product description on your home page or a single product page. So that customers can find all the info they expect and purchase your products faster.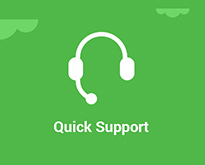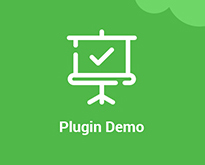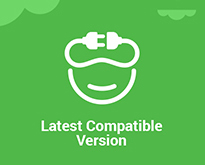 Top Key Features for WooCommerce Show Product Description in Loop Plugin:

Include a short custom description of the item to appear on the Shop page.
Display the description in Category pages.
Display the description in Tag pages.
Personalize the text color and position.
Add the description in specific product.
Add the limit to the description of both shop and single product page.
Use any short-code to in the description
Loop Description on Single Product Page.

You can show Product Loop Description on the single product page, too. With any location you want, we give multiple locations with priority at back office settings options.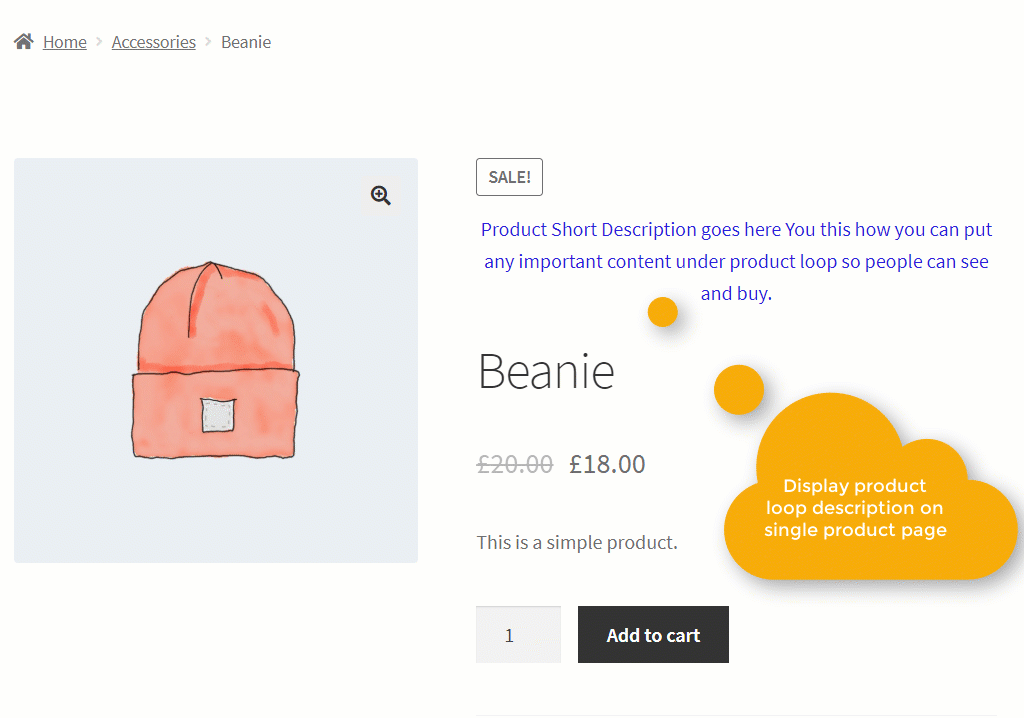 Loop Description on Related Products.

Product Loop Description also shows on the Related Product section below on any single product page.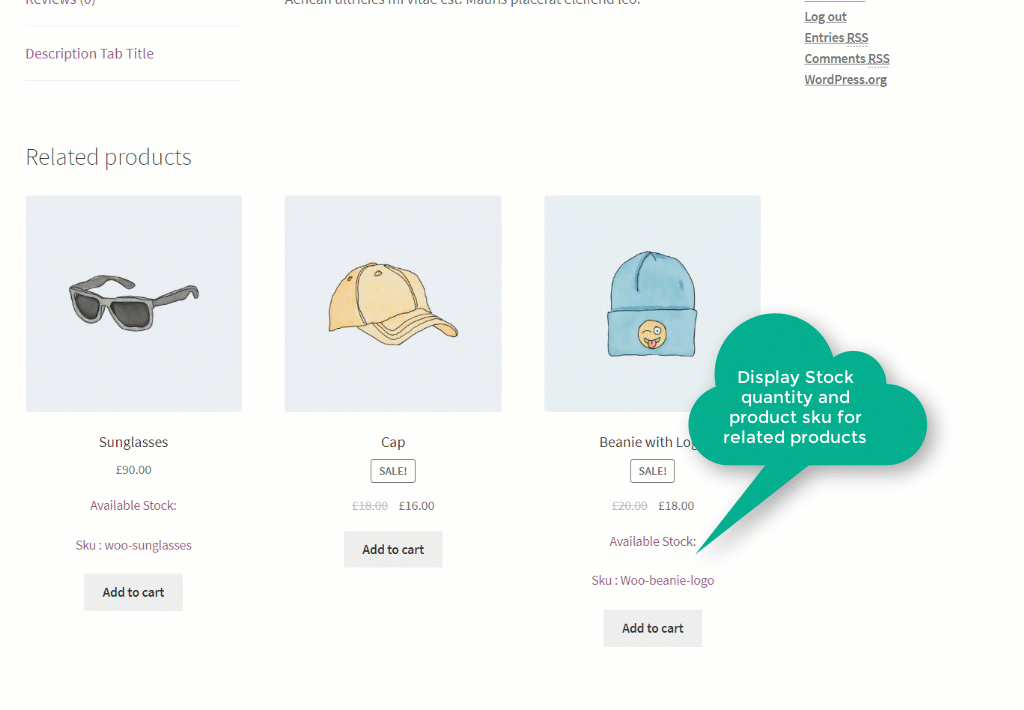 Loop Description Shop/Store Page.

On the shop page, you have to display Product SKU, STOCK QUANTITY & LOOP DESCRIPTION above the Add to Cart Button above Product Image below & Above Product Image at any location on the shop page too. Please see the location you have on the setting image below.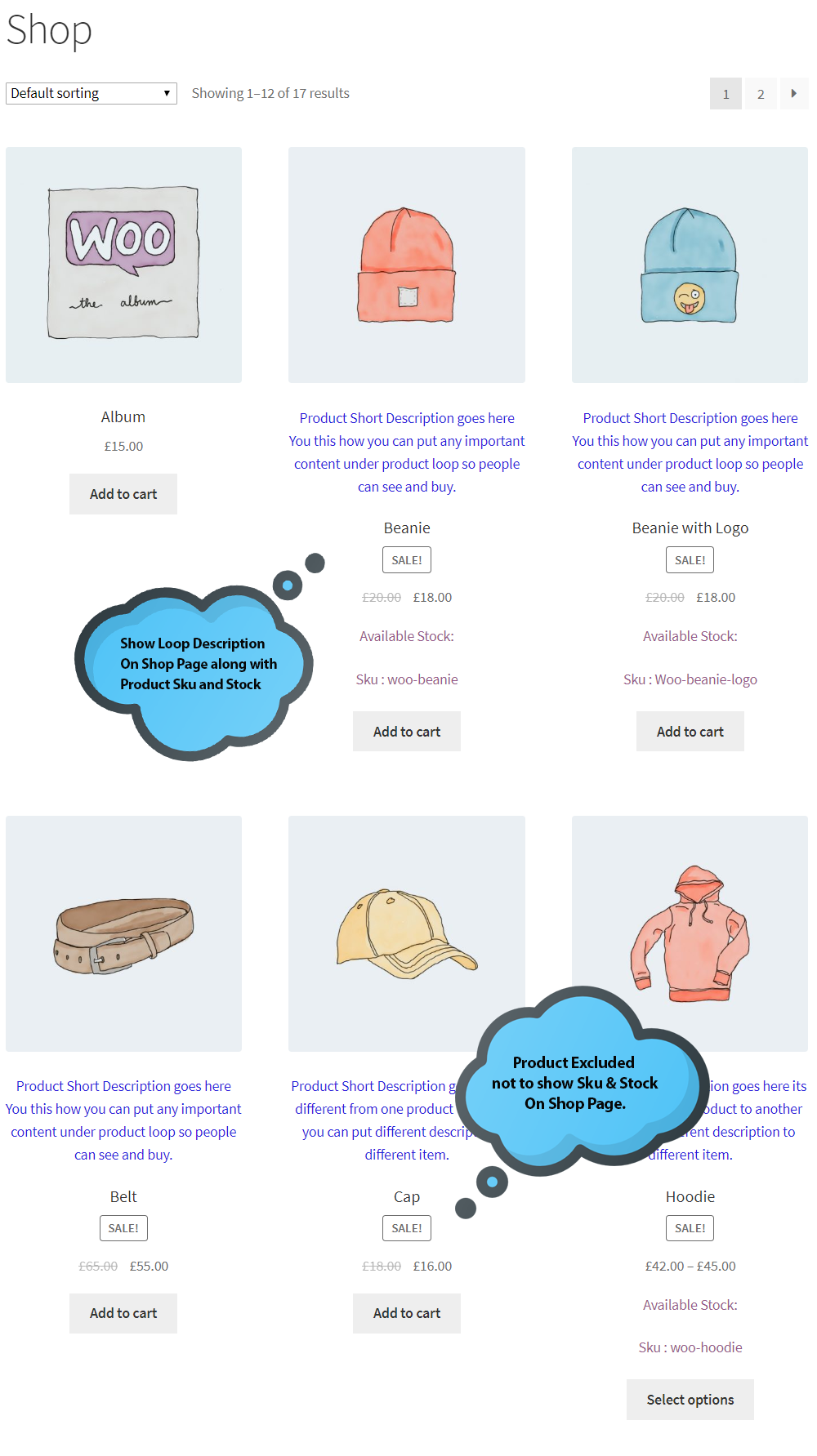 General Settings Options:

Enable Loop Description On Shop Page
Display Description On Category Page
Display Description on Tag Page
Show Enhanced Editor or textarea for loop description saving
Limit Loop Words on Shop
Show Product Stock on shop page
Show Product SKU on shop page
Exclude Products Not to show SKU & Stock
Set Loop Description Location
Font Size of Loop Description
Text Alignment of Loop Description
Loop Description Color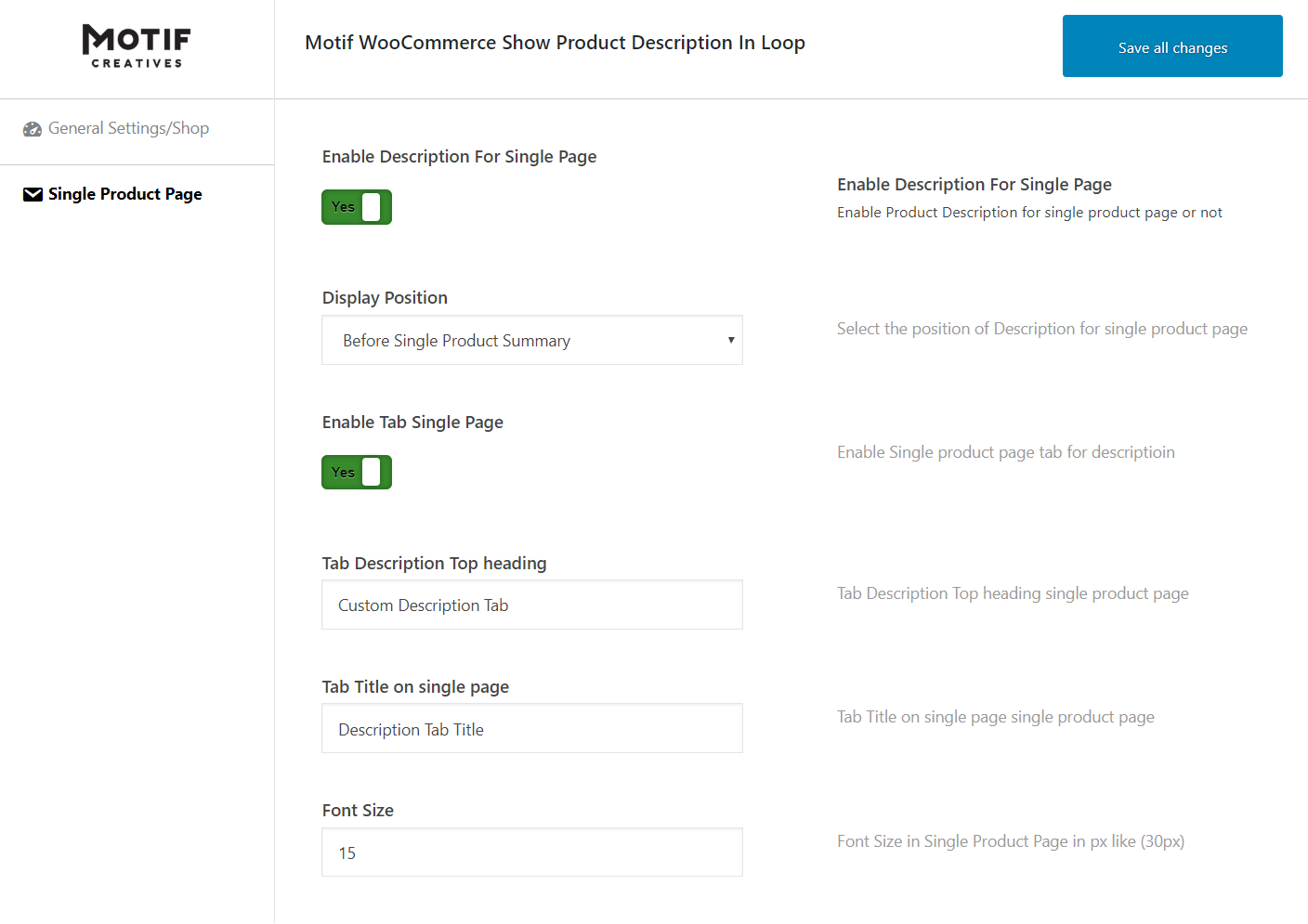 Single Product Page Settings Options:

Enable Loop Description On Single Page
Set Position for Loop Description
Enable Custom tab on single page to display Loop Description
Loop Description Tab title on Single Product Page
Font size for Loop Description on Single Product page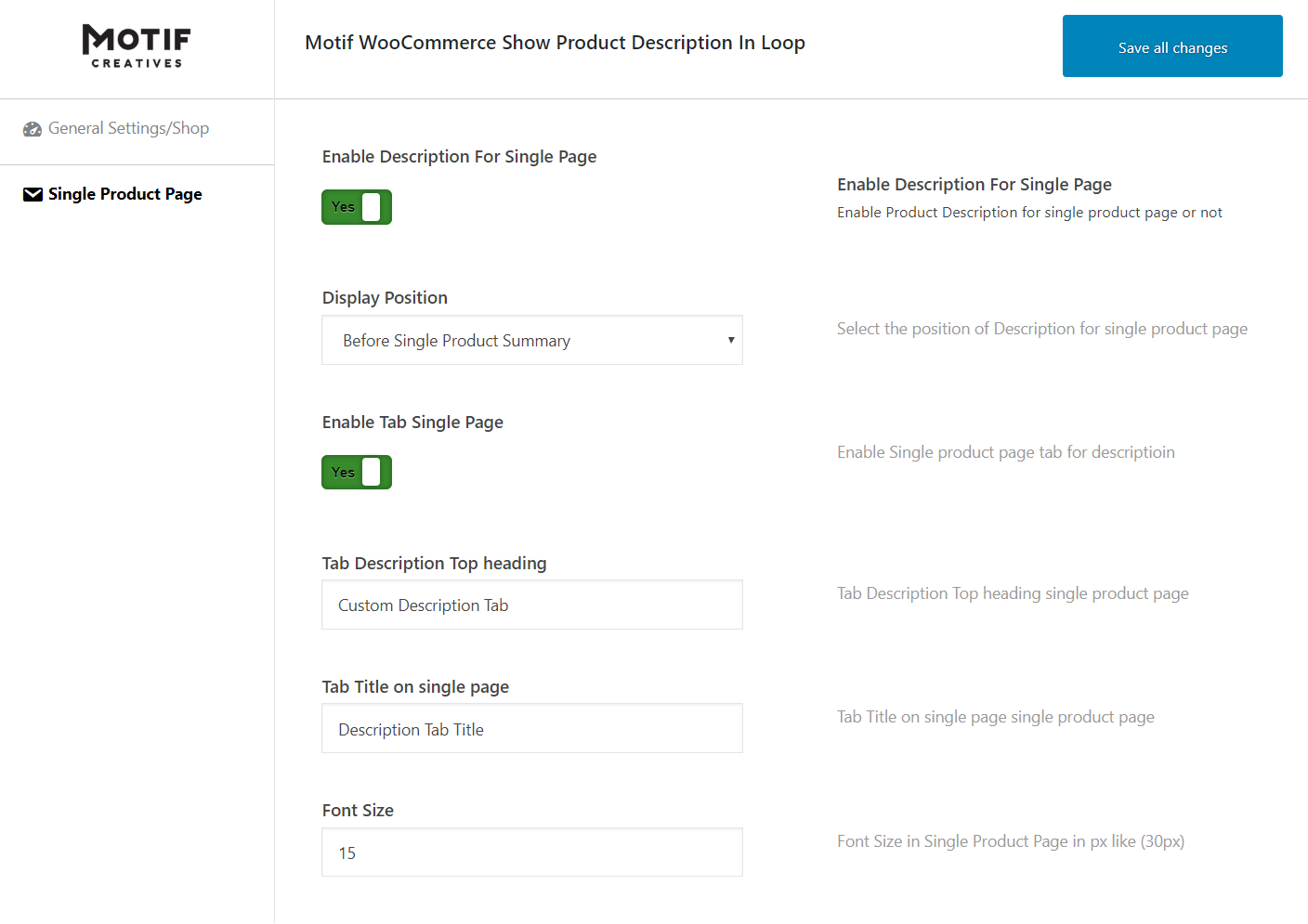 Tab View On Single Product Page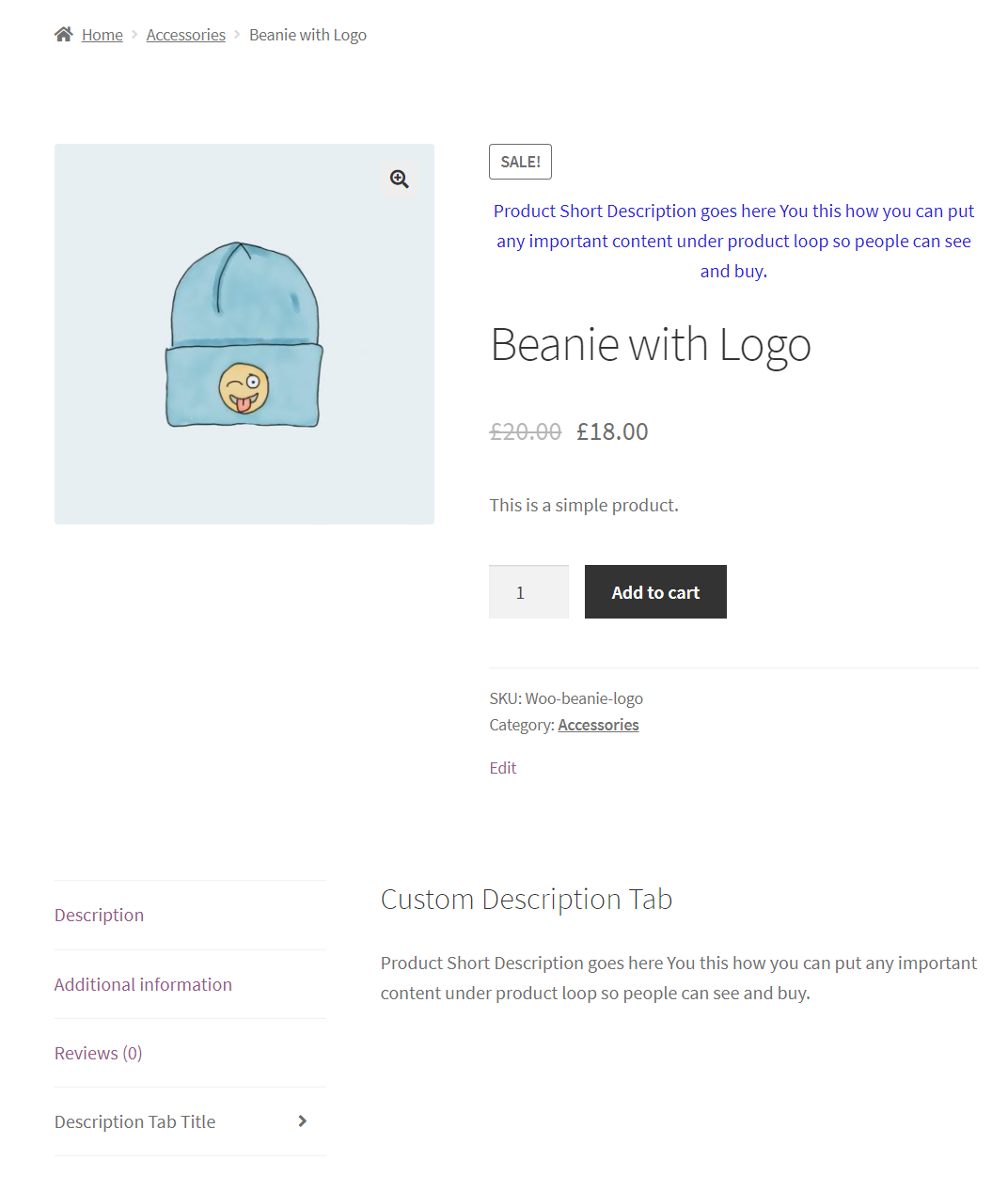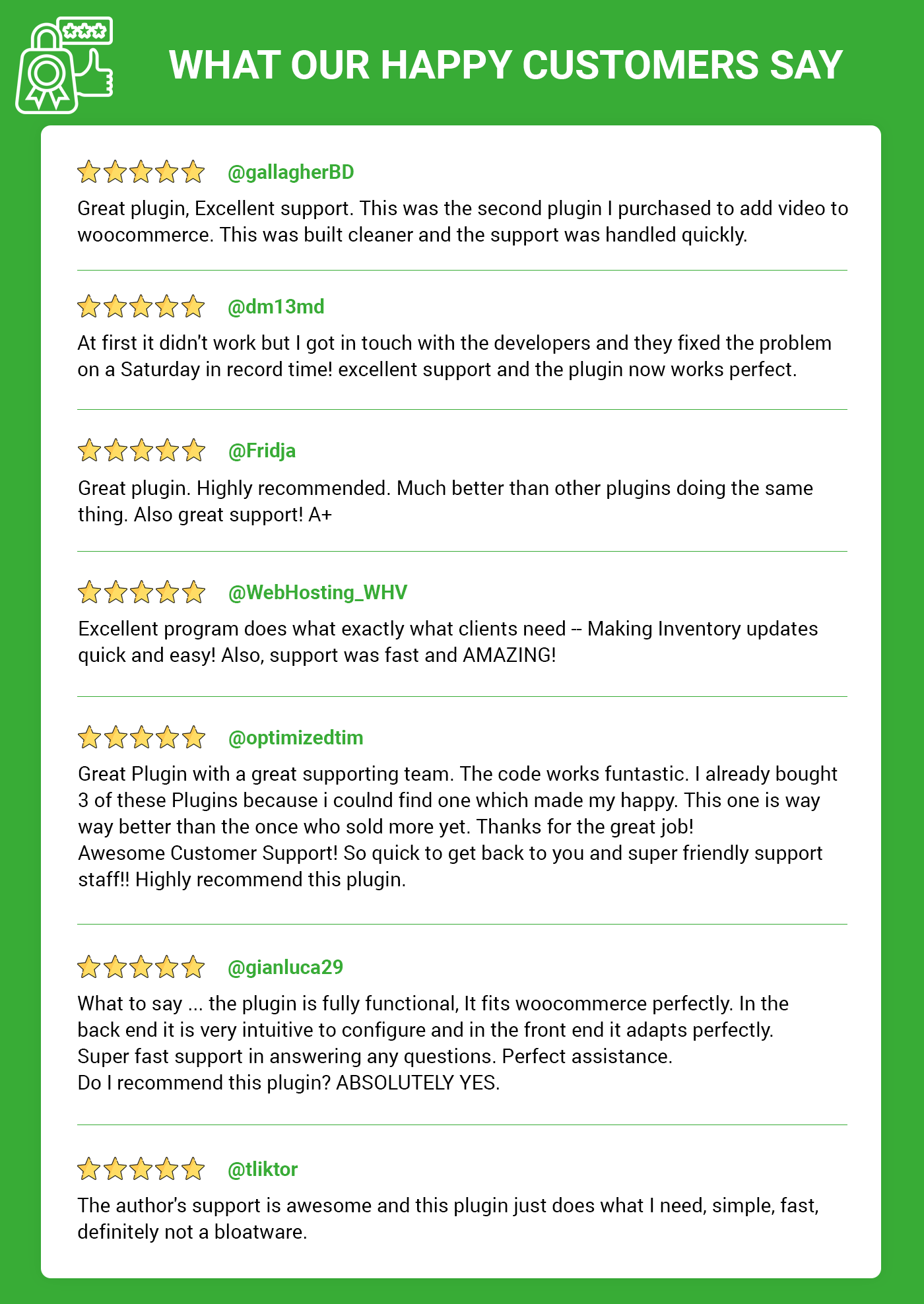 Pre-Translated Languages


Change log:


Version 1.0.8
WooCommerce & WordPress Version Compatibility check
Version updated


Version 1.0.7
WooCommerce & WordPress Version Compatibility check
Setting options added


Version 1.0.6
WooCommerce & WordPress Version Compatibility check
Version updated


Version 1.0.5
WooCommerce & WordPress Version Compatibility check


Version 1.0.4
WooCommerce & WordPress Version Compatibility check
Some addition setting options excluded and some included
Hooks priority check


Version 1.0.3
WooCommerce & WordPress Version Compatibility check
Exclude Products for Sku & Product Stock
Adding setting options


Version 1.0.2
Custom Places for Loop Description Added


Version 1.0.1
Sku & Product Stock display on shop page
Exclude Products for Sku & Product Stock


Version 1.0.0
Initial release

Source