Description
WooCommerce Shop Essential Bundle
One click plugin manager
One plugin to easily install/update/activate/delete with one click.Just enter your purchase code and install/update any of our bundle plugin without hassle.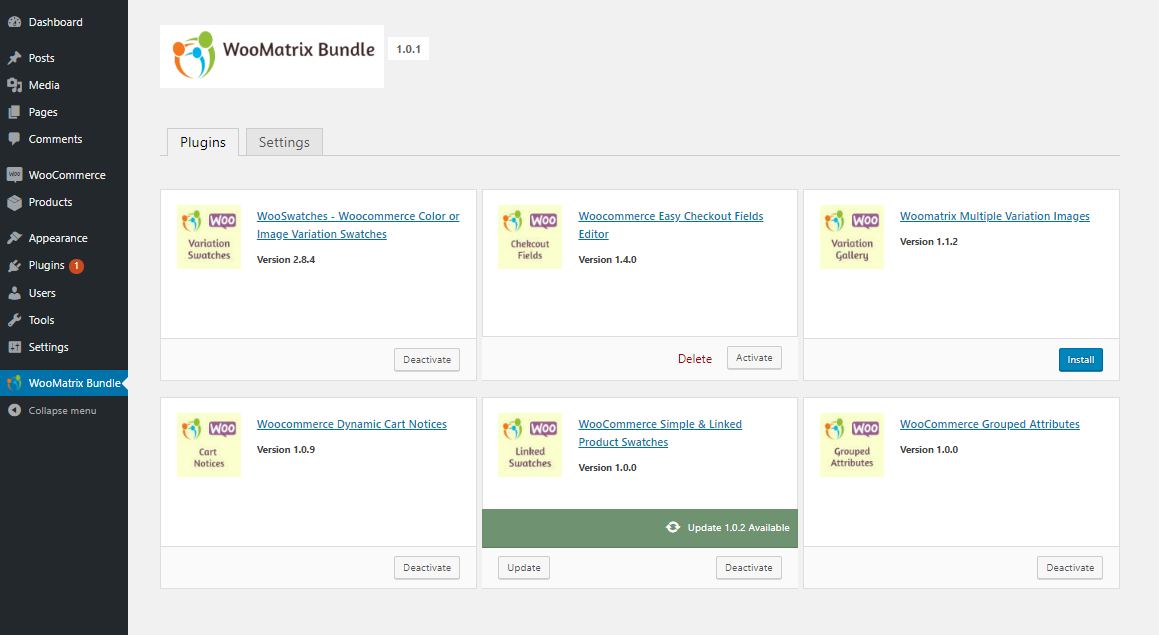 WooSwatches – Woocommerce Color or Image Variation Swatches

Convert your normal variable attribute dropdown select to nicely looking color or image select.

 
    

Woocommerce Easy Checkout Field Editor

A powerful yet easy to use tool to manage checkout fields on your woocommerce store.

 
 
    

Woocommerce Multiple Images per Variation

Easily add multiple images for each of your variation.Also comes with bulk variation image update tool.

 
    

Woocommerce Dynamic Cart Notices

Encourage your site visitors to shop more from your site by displaying various cart notices.

 
    

WooCommerce Grouped Attributes

Globally group the attributes and easily import them into attributes tab with just one click.It saves lot of time.

 
    

WooCommerce Bulk Variation Editor

Bulk edit your existing store variations with just one click.

 
    

WooCommerce Show Single Variations in loop

Display single variation same way WooCommerce displays normal product.

 
    

WooCommerce Customize My Account Pro

Customize your default my account page. Reorder them , hide existing core endpoints. You will also be able to change the default endpoint.

Changelog
Version 1.0.5 – 20 November 2020
Version 1.0.5 (20 November 2020) – Fix – issue with plugin update message..
Version 1.0.4 – Fix – issue with plugin not getting installed..
Version 1.0.3 – Replaced file_get_contents with curl.
Version 1.0.2 – Changed text on settings page.
Version 1.0.1 – Added inbuilt plugin manager.
Initial Release.
Source