Description

"Journal Research Publication" is a WordPress Plugin Specially Designed for Creating Publication House.
Any one can Setup their Journal Publication House in Minutes…
Academic Article(aka Journal) Publishers can Accept Articles using this plugin by Simply Submitting it from the Website Submission form. Publisher can Manage & Publish Articles using the Plugin.
Plugin can be used by any Person/ Group of Persons who want to Start their Academic Publication house.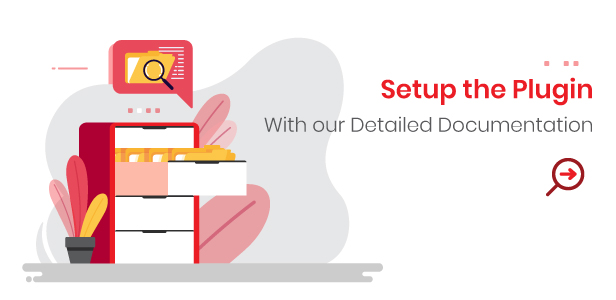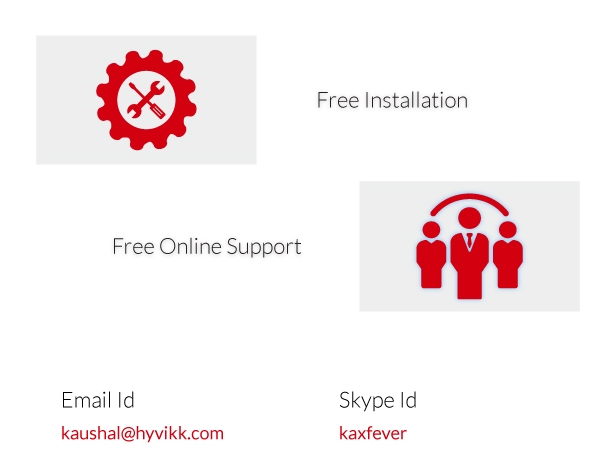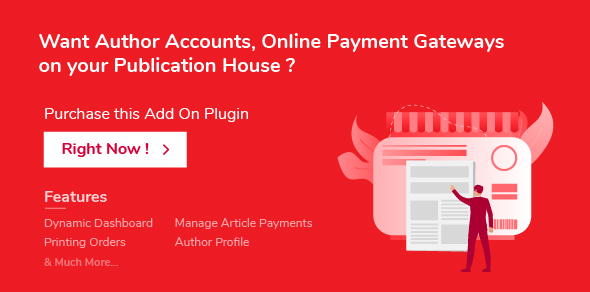 Features:
Online Article Submission

Any Author or Group of Author(s) can submit their Article(s).

Check Article Status

Author(s) can check status of their Submitted Article(s).

Integrated Copyrights Doc. Verification

Admin can Manage Submitted Copyrights doc's of the Articles.

Status Email Notifications

Author(s) will get Emails on Status Update of their Article(s).

Call for Article Widget

Use this widget in any Page, Post or Sidebar to display Information of Current Article Issue Proceedings.

Customizable Notification Emails

Format Emails for all the Statuses, Reminder & Payment Confimations using Visual Editor.

Advanced Copyrights Doc. & Payment Receipt

Manage & Verify all the Submitted Copyrights documents & Payment Receipts of recpective Articles within the System.

Article Reports

Download Volume, Issue wise Reports for any Statuses(Underreview, Accepted, Rejected, Published).
© 2021 Hyvikk Solutions | All rights reserved


Change Log v1.0.9:
1. Fixed Co-Author Field Related Issues
2. Added Issue Frequency Field in Wizard Settings 


Change Log v1.0.8:
1. Replaced old option name with new option names and constant variable changes 


Change Log v1.0.7:
1. Max upload file size increased to 5MB and custom setting added for admin to change it anytime
2. Phone number validation change 


Change Log v1.0.6:
1. Bug fixes and improvements


Change Log v1.0.5:
1. Added [siteurl] shortcode in Status Email Formatting 
2. Other bug fixes and improvements


Change Log v1.0.4:
1. Added field for Single/Multiple Authored Journals
2. Fixed Email Notification issues.
3. Shortcodes will work with Plain Text.


Change Log v1.0.3:
1. Fixed a minor bug


Change Log v1.0.2:
1. Added field for DOI number


Change Log v1.0.1:
1. Added "Admin Email id". Admin can now receive email notifications of new submitted articles 
2. Fixed issue with Copyright Doc and Payment Receipt view of files in PDF format
3. Other bug fixes and improvements

Source